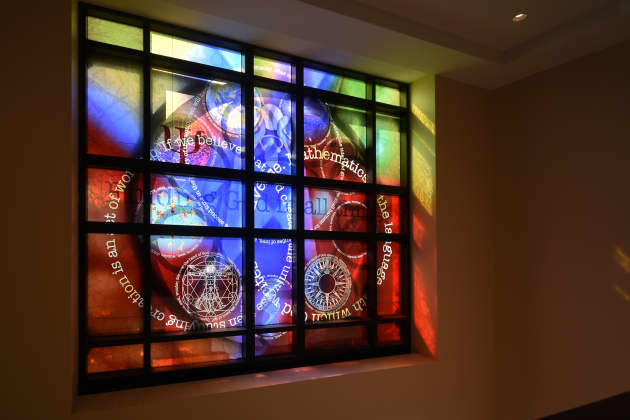 Photo: Martin Donlin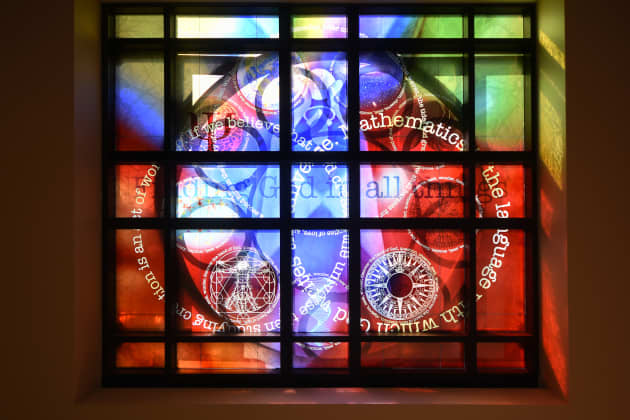 Photo: Martin Donlin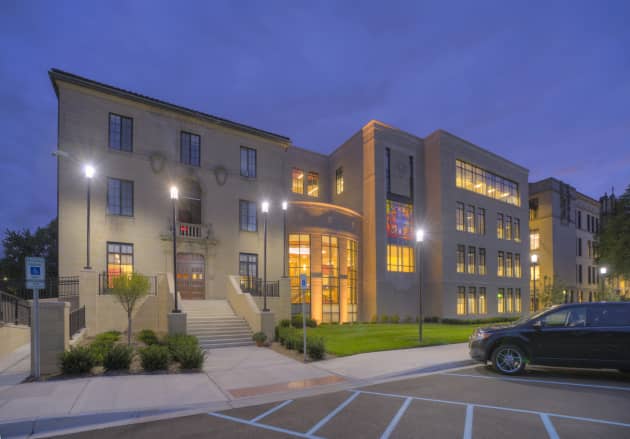 Photo: Martin Donlin
Client: Detroit Jesuit High School
Location: Detroit, MI, United States
Completion date: 2016
Artwork budget: $50,000
Project Team
Industry Resource
Peter Kaufmann
Peters Studios
Artist
Martin Donlin
Martin Donlin Limited
Overview
Detroit Jesuit High School, Seven Mile, Detroit, Michigan, USA.
Antique Stained Glass, hand painted and acid etched. 3.5 High X 4.5 Wide metres
Goals
The Stained Glass Window is the centrepiece of the Science and Engineering Centre at University of Detroit Jesuit High School. The window shows the interplay between science and faith. In the window the various sciences are illuminated by the light of faith, symbolised by St. Ignatius elevating the Eucharist.
Process
Antique Stained Glass, hand painted and acid etched.
Additional Information
The Jesuit School is now 140 years old and are celebrating the 40th anniversary of their decision to stay in Detroit on Seven Mile with a brand new Facility and a Stained Glass Window celebrating St Ignatius.