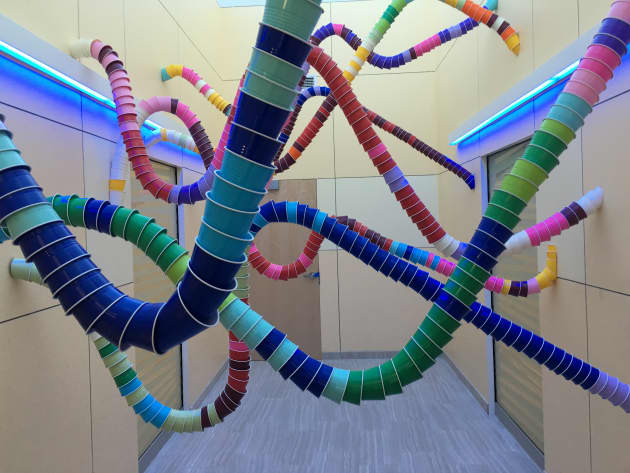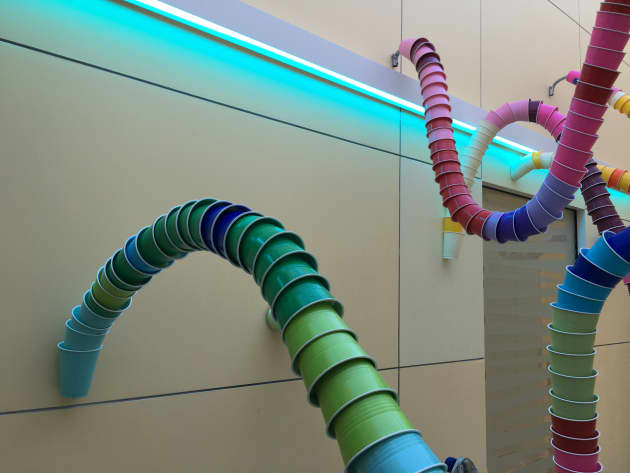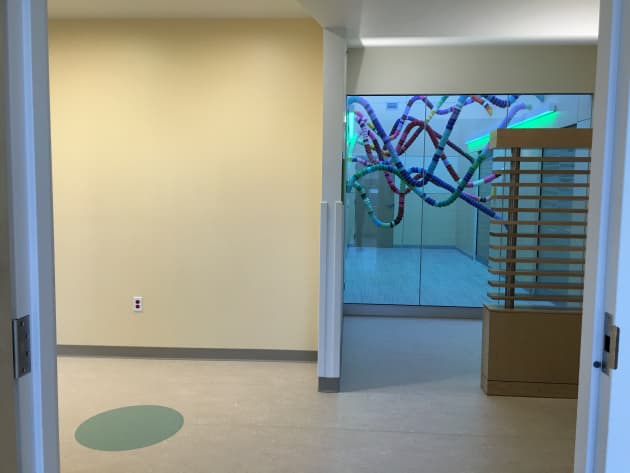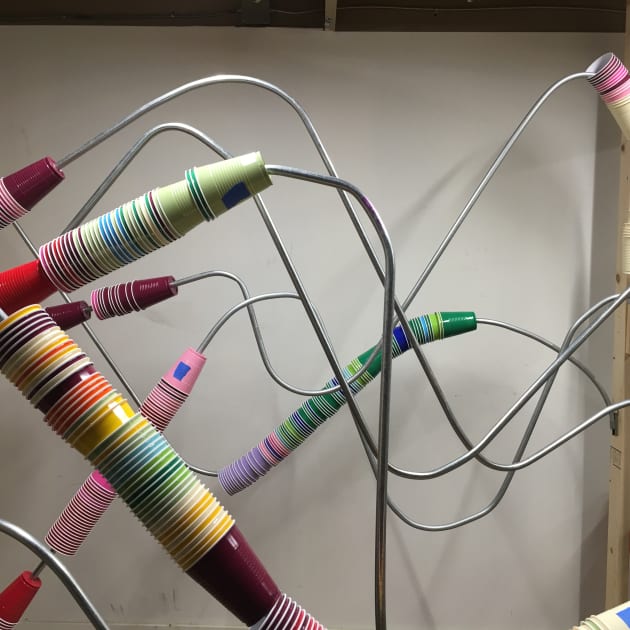 Client: East Tennessee Children's Hospital
Location: Knoxville, United States
Completion date: 2016
Artwork budget: $15,000
Project Team
Industry Resource
Duncan Mcdaniel
Art Up Nashville
Overview
Project installed inside a 22' x 8.5' light court room. Made of plastic cups along electrical conduit piece creates a colorful wave that appears to run through the corridor in a wind like motion.
Goals
The goal is to have artwork contained inside these viewing areas for children and their family members to enjoy. The areas are intended to hold public art to provides an uplifting experience as well as an escape from being inside a hospital environment. Also creates a positive environment that can help with healing. The colorful and whimsical nature of the sculpture speaks well to the playful interior of a children's hospital.
Process
The Collaboration for this project took place between Duncan McDaniel (artist), Art Up Nashville (installation crew), Sarah Wilson (Gallery Manager with Tinney Contemporary) and Carlton Long (Vice President for development and community services with East Tennessee Children's Hospital. These four entities helped bring together, install, and create this project. The artist and gallery submitted a RFQ for Carlton at the hospital to approve. After approval Duncan designed a digital mock up for the specified room he was given. The design was given the go ahead, and the piece was made in Duncan's Nashville studio. Upon completion the piece was delivered and installed by Art Up Nashville.
Additional Information
The experience was great! The light court area is a perfect place for this piece. The ever-changing LED light fixtures that were added by the hospital interact well with the colorful nature of the sculpture.