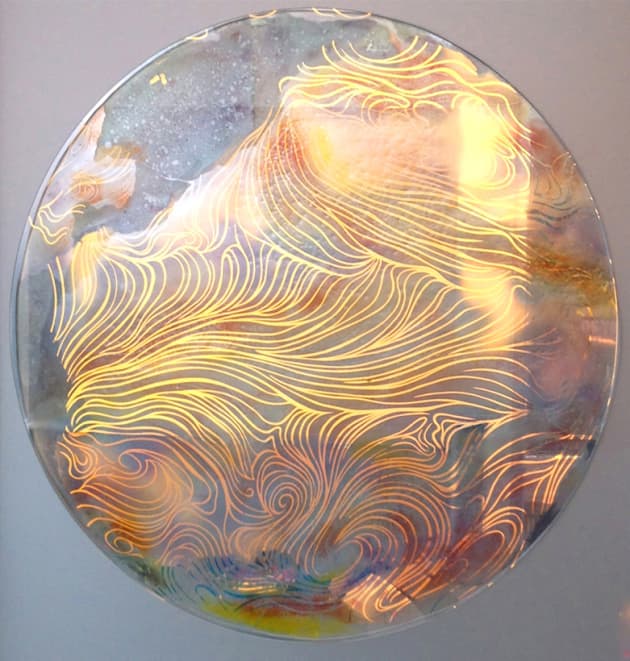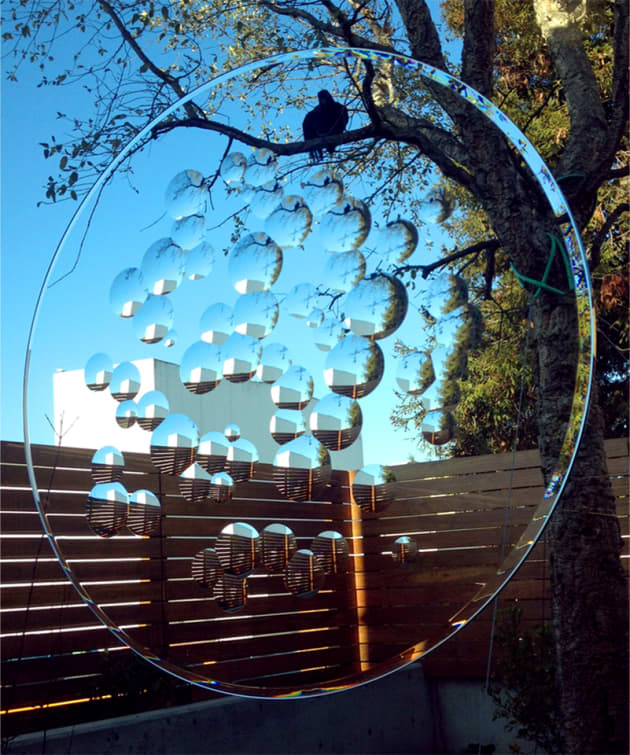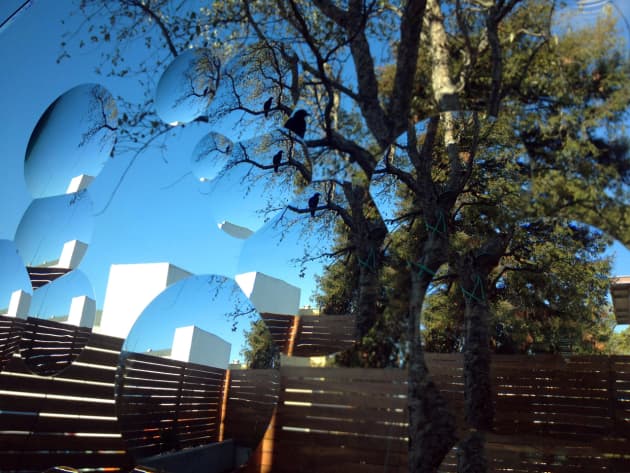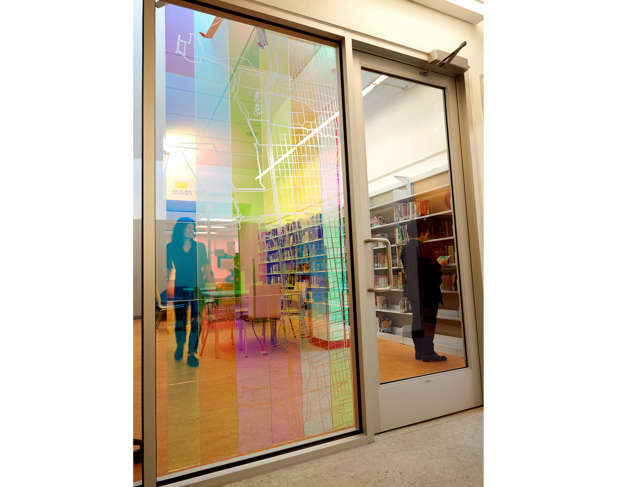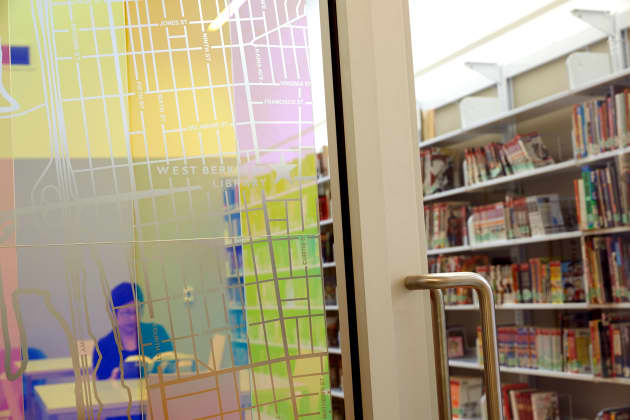 Client: Berkeley Library Public Art Program
Location: Berekely, CA, United States
Completion date: 2014
Artwork budget: $49,000
Project Team
Client
David Snippen
Berkeley Library Public Art Program
Industry Resource
Berkeley Glass
Berkeley Glass
Overview
A series of glass pieces are integrated throughout this LEED-Certified Library, offering telescoping perspectives on "a sense of place". At the entry, a 40″ d hand-cast/etched piece is inspired by a satellite image of global wind patterns, offering a global perspective; interior pieces invite the viewer to reflect on the local environs through engaging media including hand-cut prisms and dichroic glass.
Goals
The goal was to create engaging, durable artwork throughout the library that would draw patrons of all ages throughout the space, leading them on a journey of discovery that evokes the joy of discovery that awaits each patron who uses the library.
Process
WOWHAUS collaborated closely with the architect, City staff, and library staff throughout this project, dovetailing our installation with the multiple contractors working on a "fast track" schedule for completion of construction.