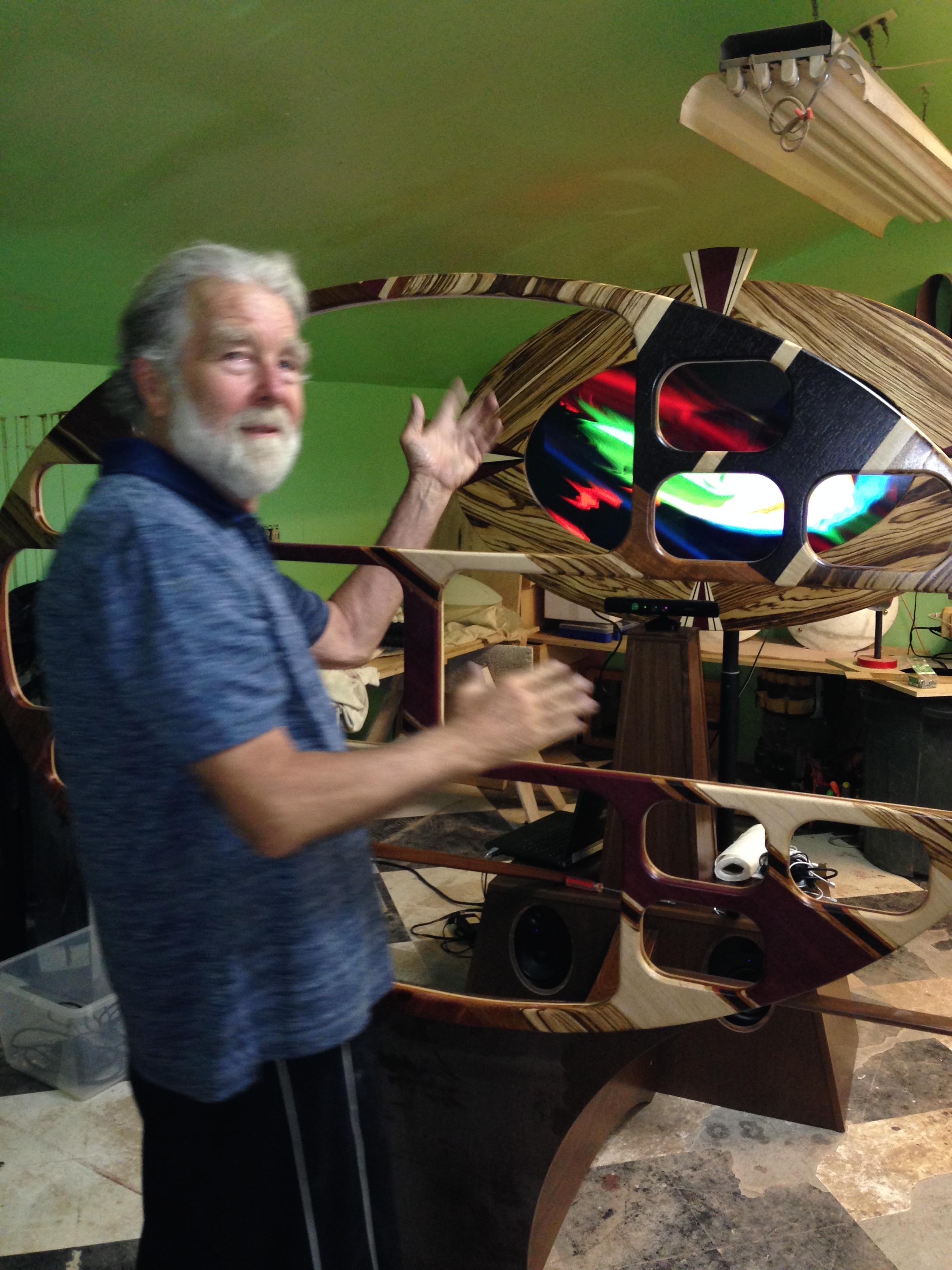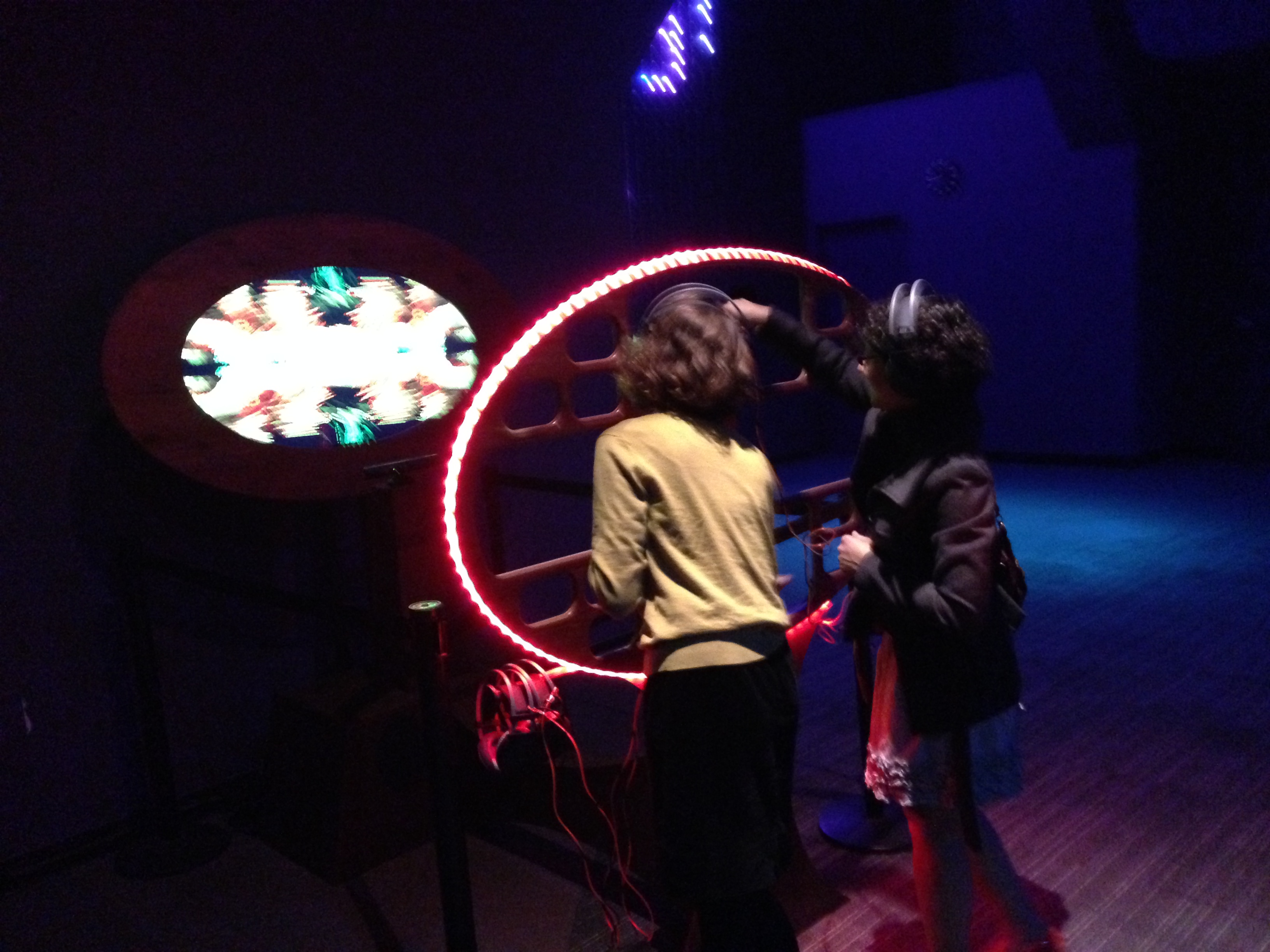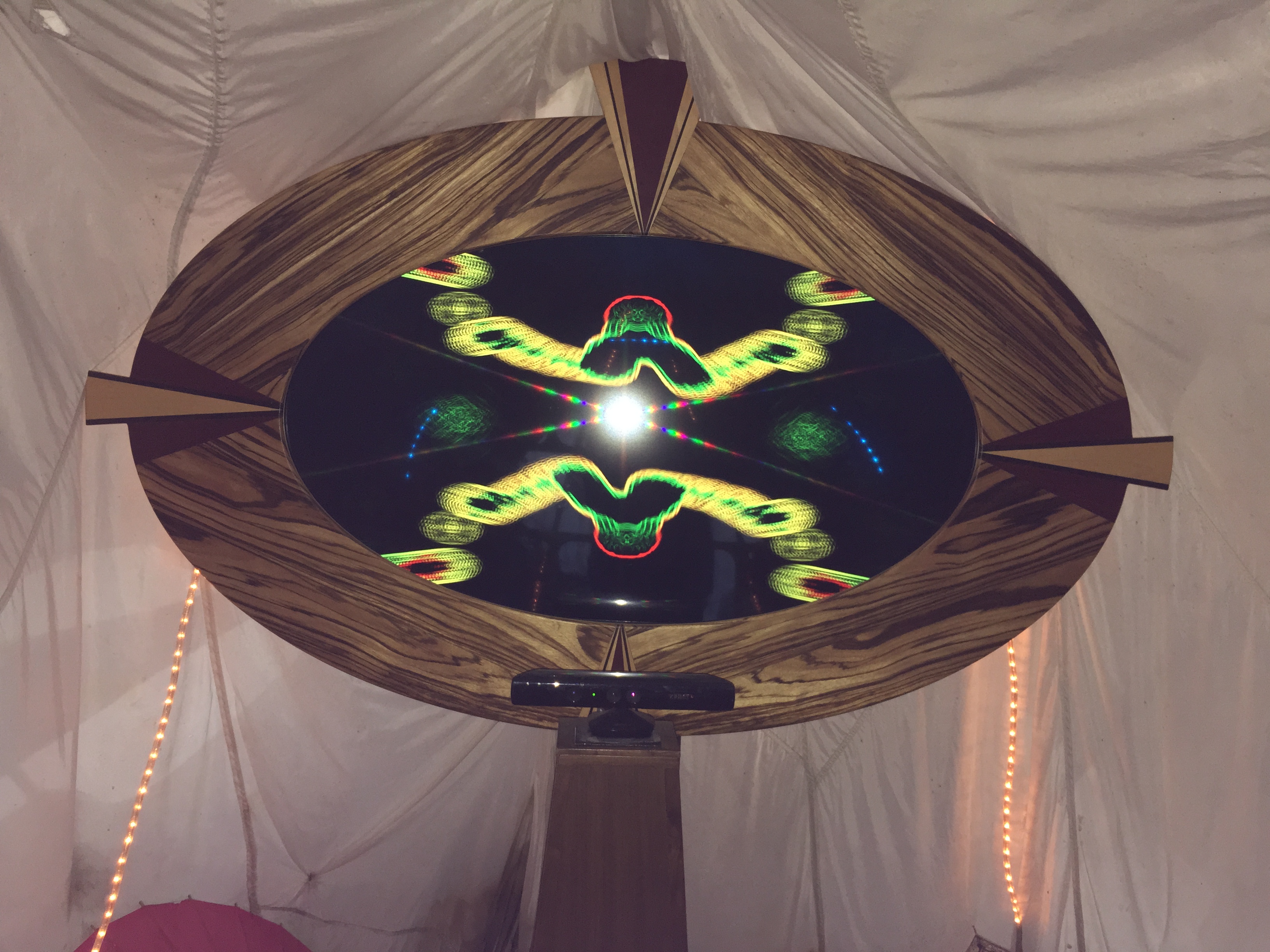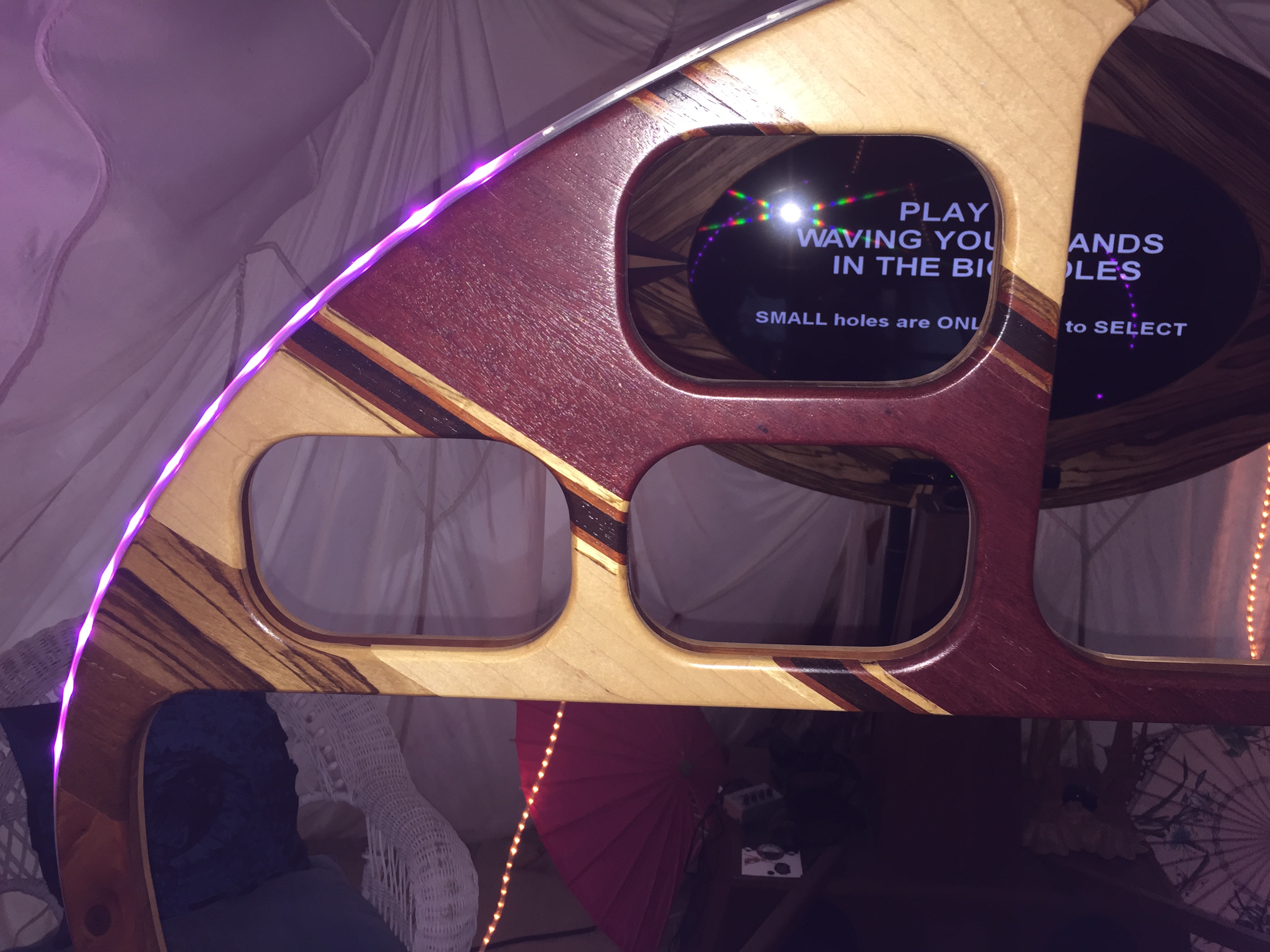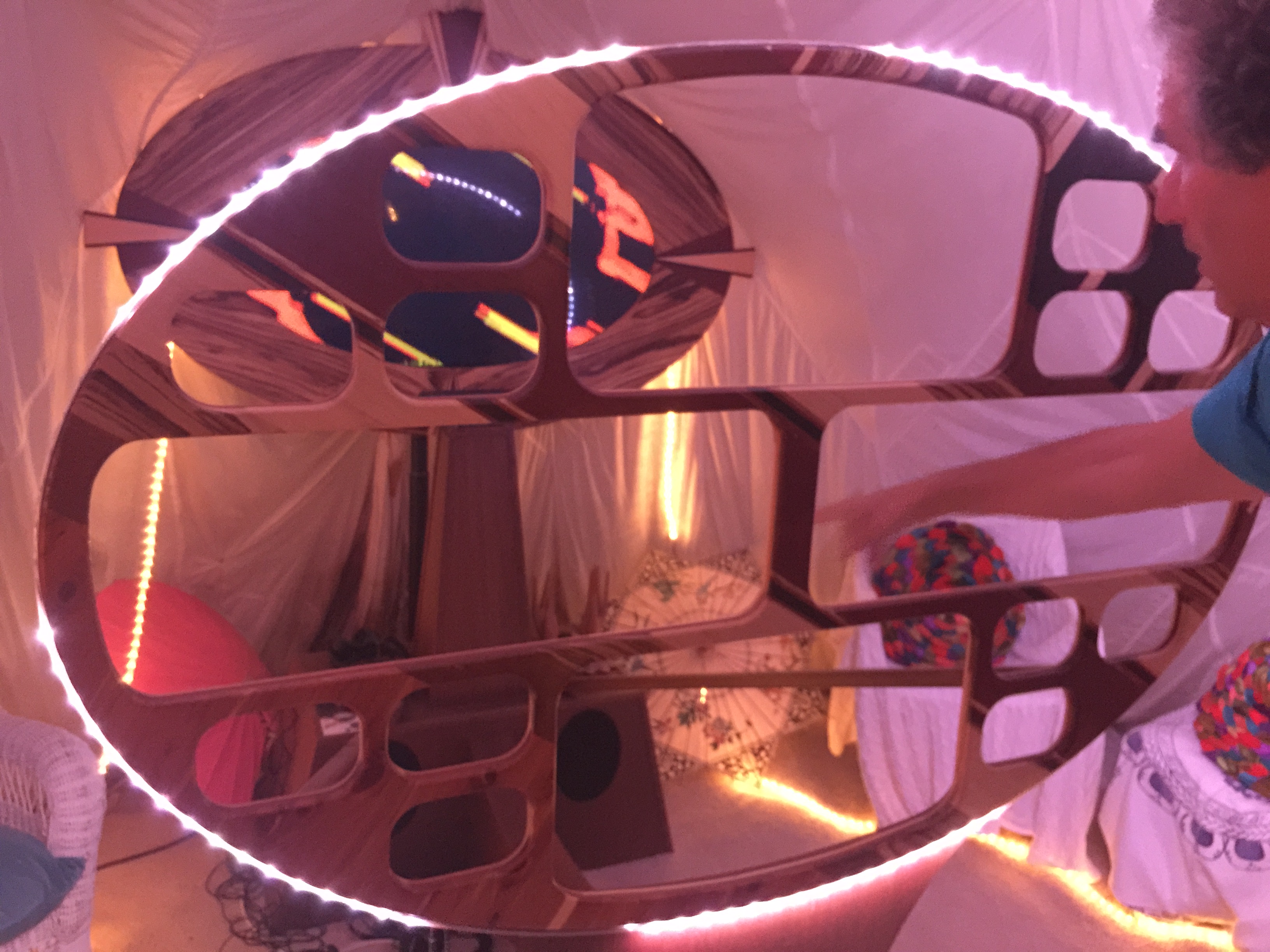 Project
Client: Tech Museum of Innovation
Location: San Jose, United States
Completion date: 2014
Artwork budget: $50,000
Project Team
Artist
Paul SableSnibbe
Art for Health Care
Overview
This is a Musical Instrument that generates Video and Music by waving your hands in the defined space of the Palette. It is 5' by 8' feet. The structure is Walnut and American Cedar. There are multiple programs running to integrate the aspects of the Video, Music and 3D camera images that capture your movements and translate them into Art and Music.
Goals
The project is an installation in a Tech Museum. The goal is to have even non-musicians and artists be able to create beautiful works with ease. The technological aspects are sublimated to the final results for people to enjoy and have fun creating art and music.
Process
Tim Thompson created the software and assembled the hardware for the piece. Paul Sable created a beautiful work of art to house the magic of the Technology. This was an elaborate process between the Artist and the Technology specialist involving many hours of collaboration.