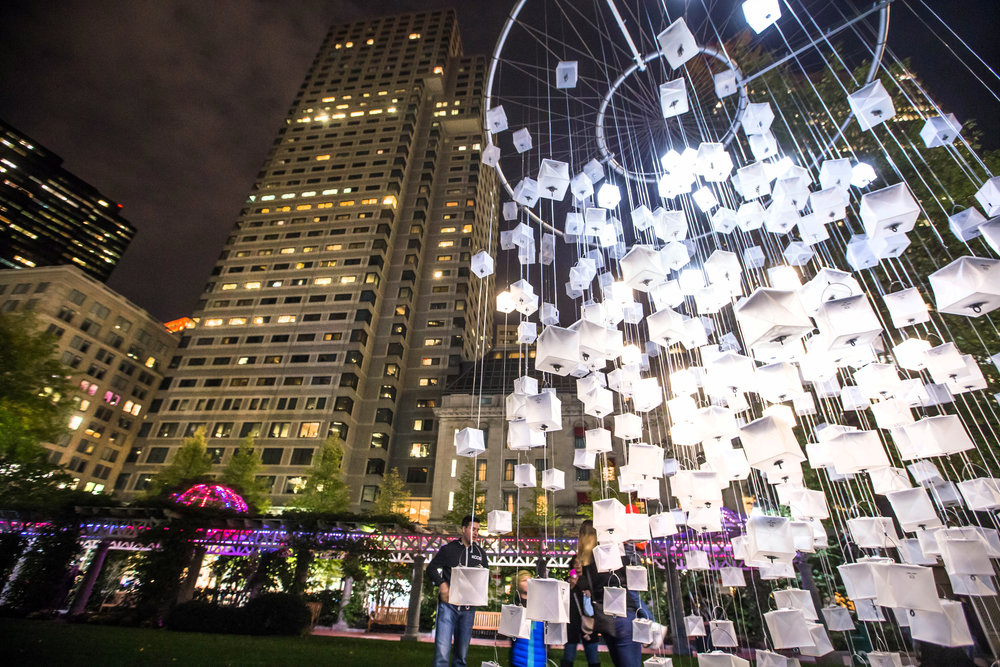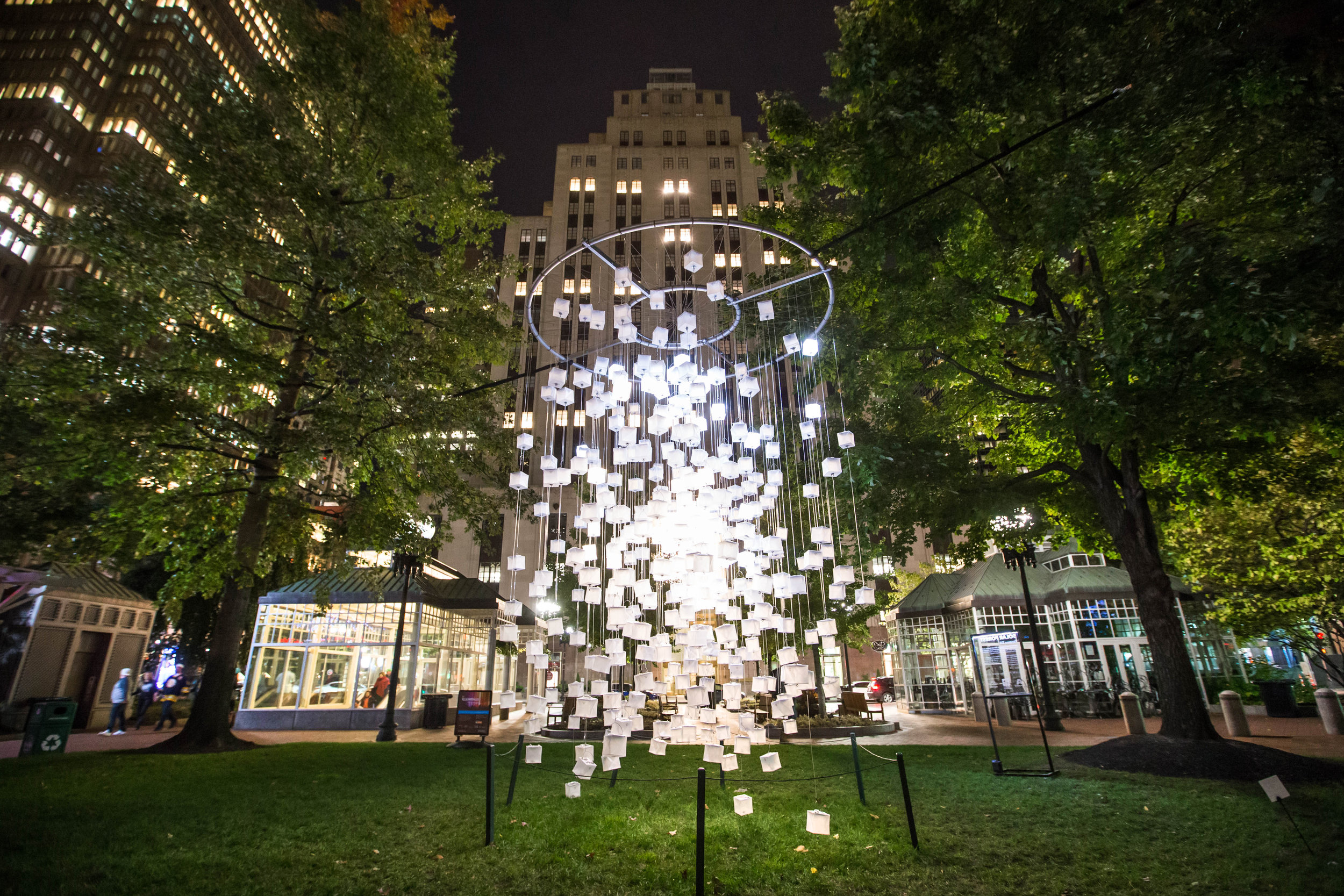 Project
Client: Cambridge Science Festival
Location: Cambridge, United States
Completion date: 2017
Artwork budget: $45,000
Project Team
Artist
Vanessa Till Hooper
Studio HHH
Client
Cambridge Science Festival
Public Art Agent
Luminartz
Overview
Created originally for the Cambridge Science Festival, Solar Forest featured 360 Solar Helix lanterns individually rigged and tensioned from an aluminum structure. The scale of the solar-illuminated patterns created an immersive and magical experience for the viewers. The installation was also showcased in Post Office Square in Boston's Financial District. After the installation was decommissioned, the lanterns were shipped directly to a rural community in Puerto Rico that was left without power after the devastation of Hurricane Maria.
Goals
The Cambridge Science Festival began in 2007 with support from MIT, Harvard, WGBH, The Museum of Science, and many others. It is a celebration of science, technology, engineering, and art. It draws visitors from all over the world to participate in the many events throughout the city. The goal was to highlight the global need for clean, non-polluting light and an opportunity to celebrate progress in solar innovation and renewable energy.
Process
MaryCat Boyett, director of the Cambridge Science Festival asked Vanessa Till Hooper to create an original artwork that would stay on display throughout the duration of the festival. The 360 Solar Helix lanterns were individually rigged to an aluminum super-structure with heavy-duty monofilament and swage bits. The custom aluminum structure could be disassembled into 5 segments for transportation and shipping. The installation was originally created for the Cambridge Science Festival and then showcased in Post Office Square in Boston's Financial District for ILLUMINUS Light Festival, and in Central Park, NYC.