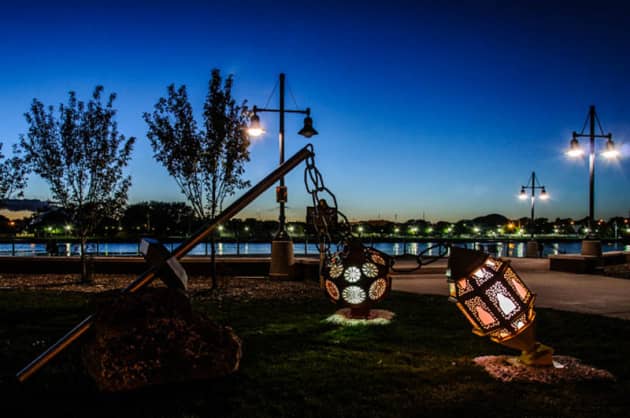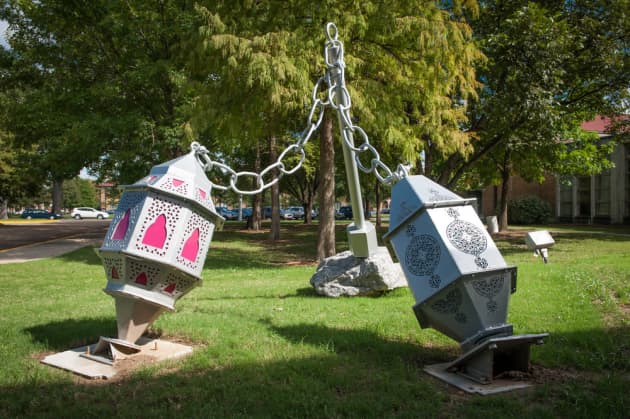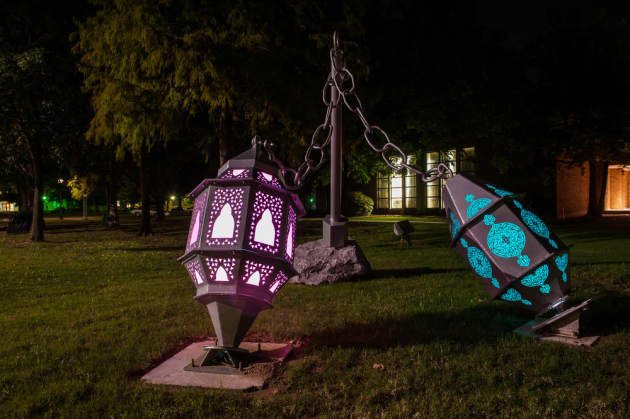 Client: Sculpture for New Orleans
Location: New Orleans, United States
Completion date: 2016
Artwork budget: $30,000
Project Team
Industry Resource
Scott Hayes
Solar Tech
Industry Resource
Randy Anderton
Tri Fabrication
Overview
Art with a Sustainable Solution: Utilizing Renewable Energy for Public Art Projects
Laser Cut, Solar Powered LED Lanterns – Limestone Boulder
Goals
Sculpture interwoven into the public realm can serve as a social catalyst and a way to reveal complex ideas and issues in an engaging way. Renewable Energy combined with Public Art allows us to re-think the way that we live and learn from art. By creatively demonstrating the power of innovation, solar powered light sculptures enrich the experience of public art and encourages curiosity and participation about solar energy solutions. Morrison's Charm series of solar powered LED light sculptures help teach the basic principles of how solar energy works. The massive, eye-catching sculptures add beauty to their surroundings during the day while absorbing enough energy through the solar panel to both illuminate themselves at night and store sufficient energy should the sun not shine for several days. A solar-powered light sculpture visually demonstrates the power and energy available every day from a single solar panel's exposure to the sun.
Process
The boulder harvested from a local quarry anchors the sculpture in 300 million years of geological history. The extreme contrast of the delicate metal Charms attached to the limestone with hand wrought chains create a sense of the weight of fragility and balance reflecting our environment.

The solar panel station is constructed with a 24" x 36" solar panel whose sole function is to convert sunlight into useable energy and transfer that energy through the charge controller to the battery bank. The charge controller scales down the energy produced to the correct voltage (12v) to charge the batteries.The batteries store the energy until needed. Each solar station successfully generates enough power to light the LED lights inside the sculpture up for 10 - 12 hours a day.

The power of our sun provides the energy necessary to support all life forms: plants, animals, and humans. The sun drives our climate and our weather. In a world increasingly dependent on greater amounts of energy to fuel the needs of 7 billion people, the sun can be part of the answer to our energy needs.