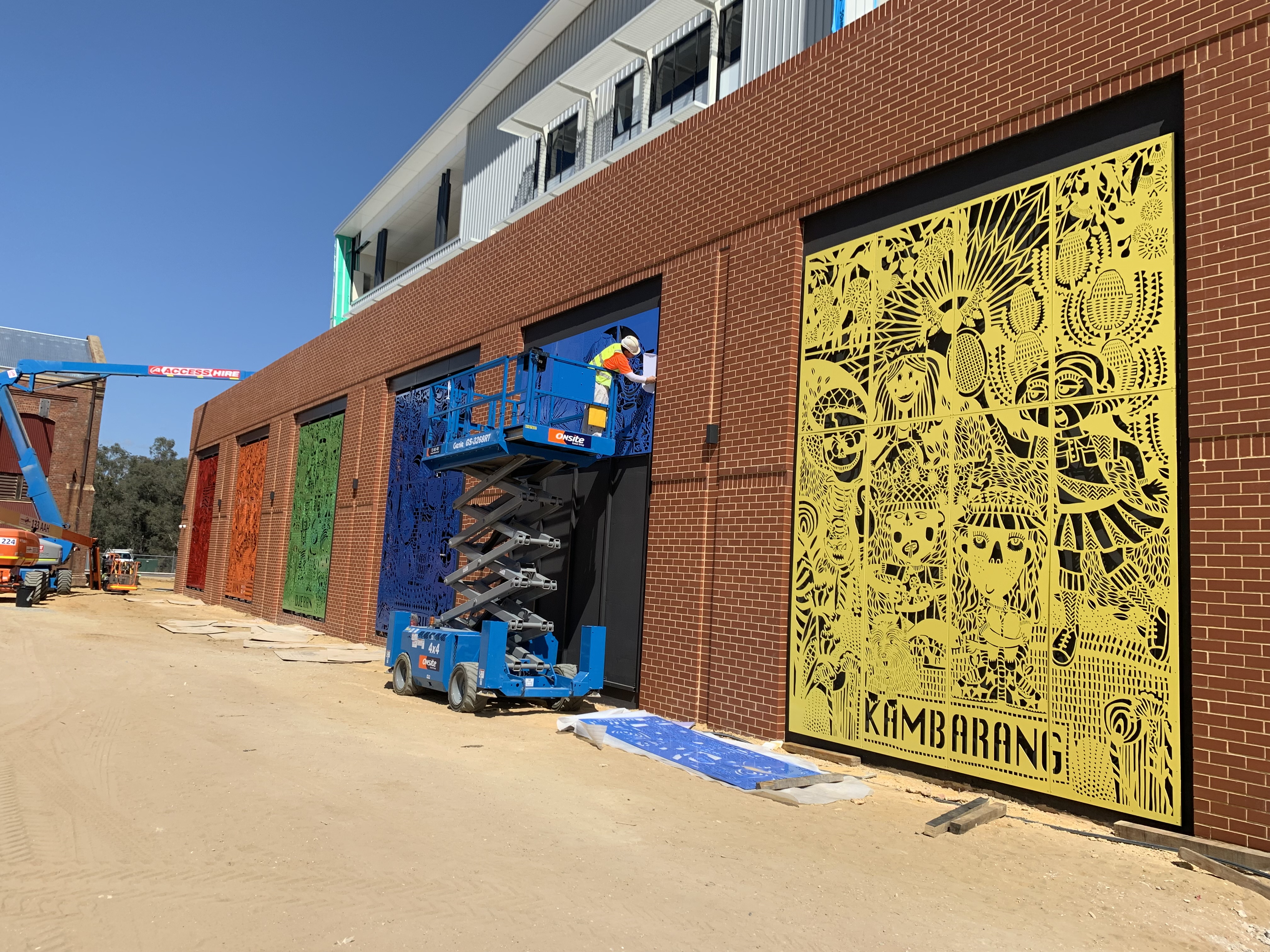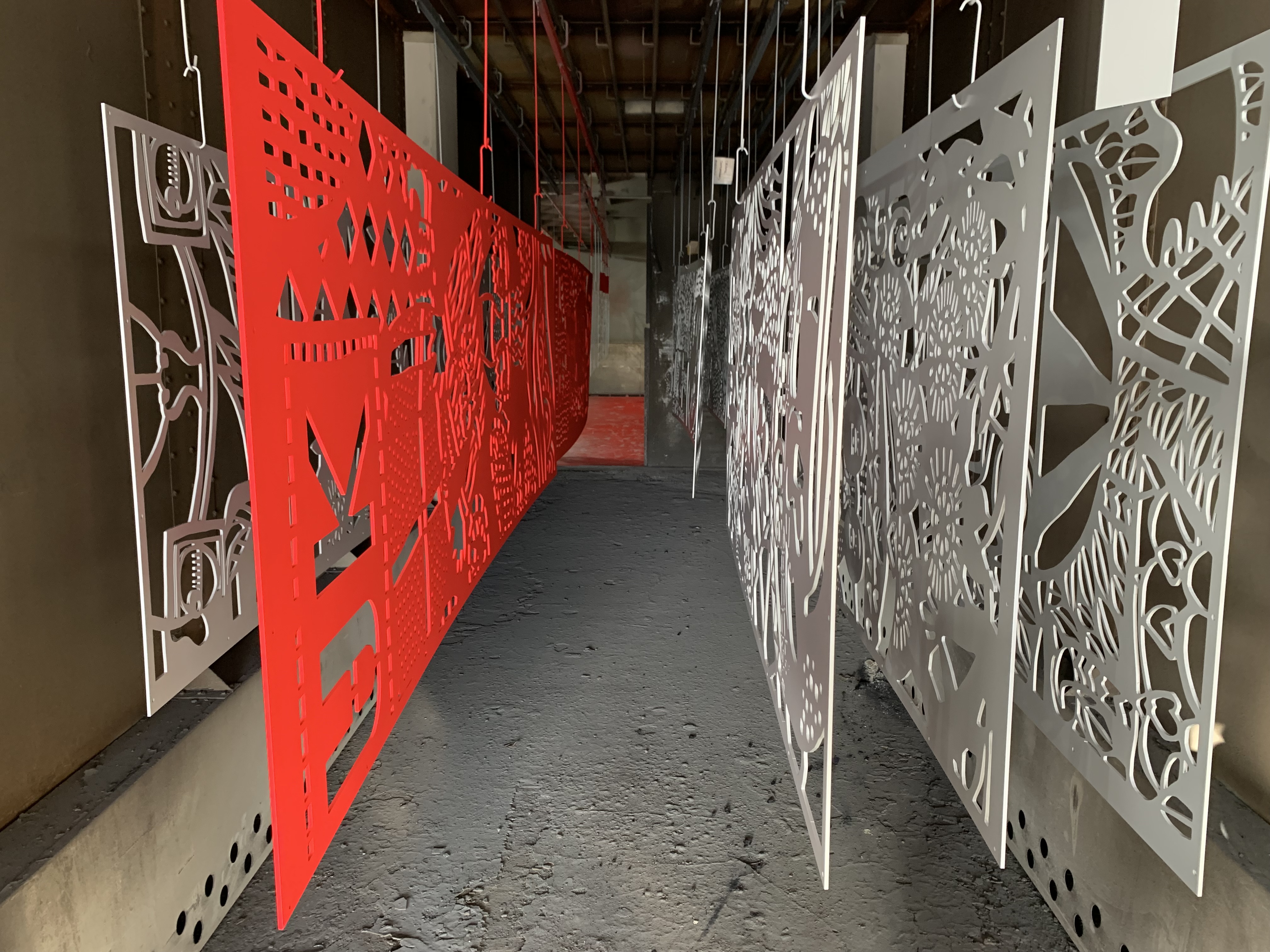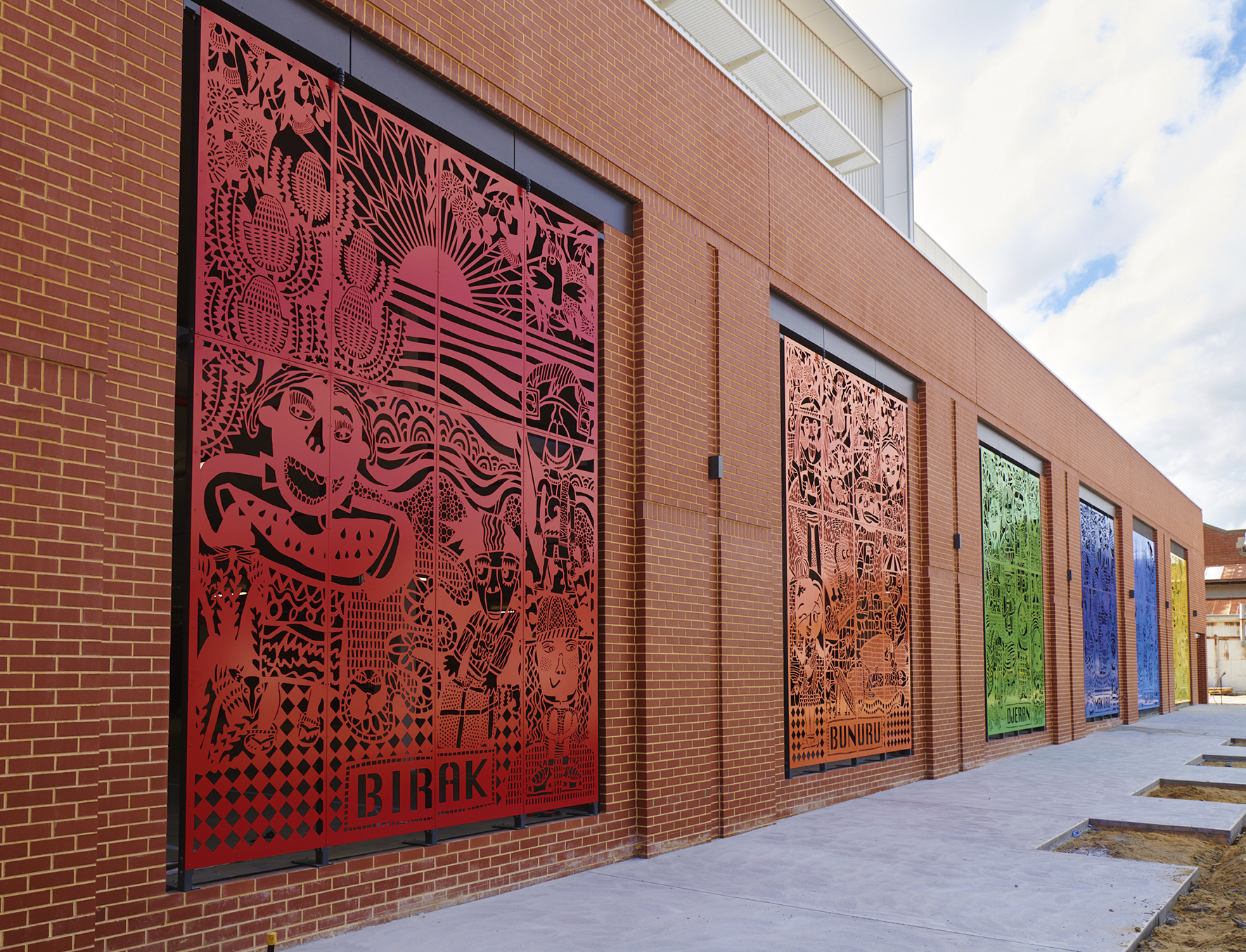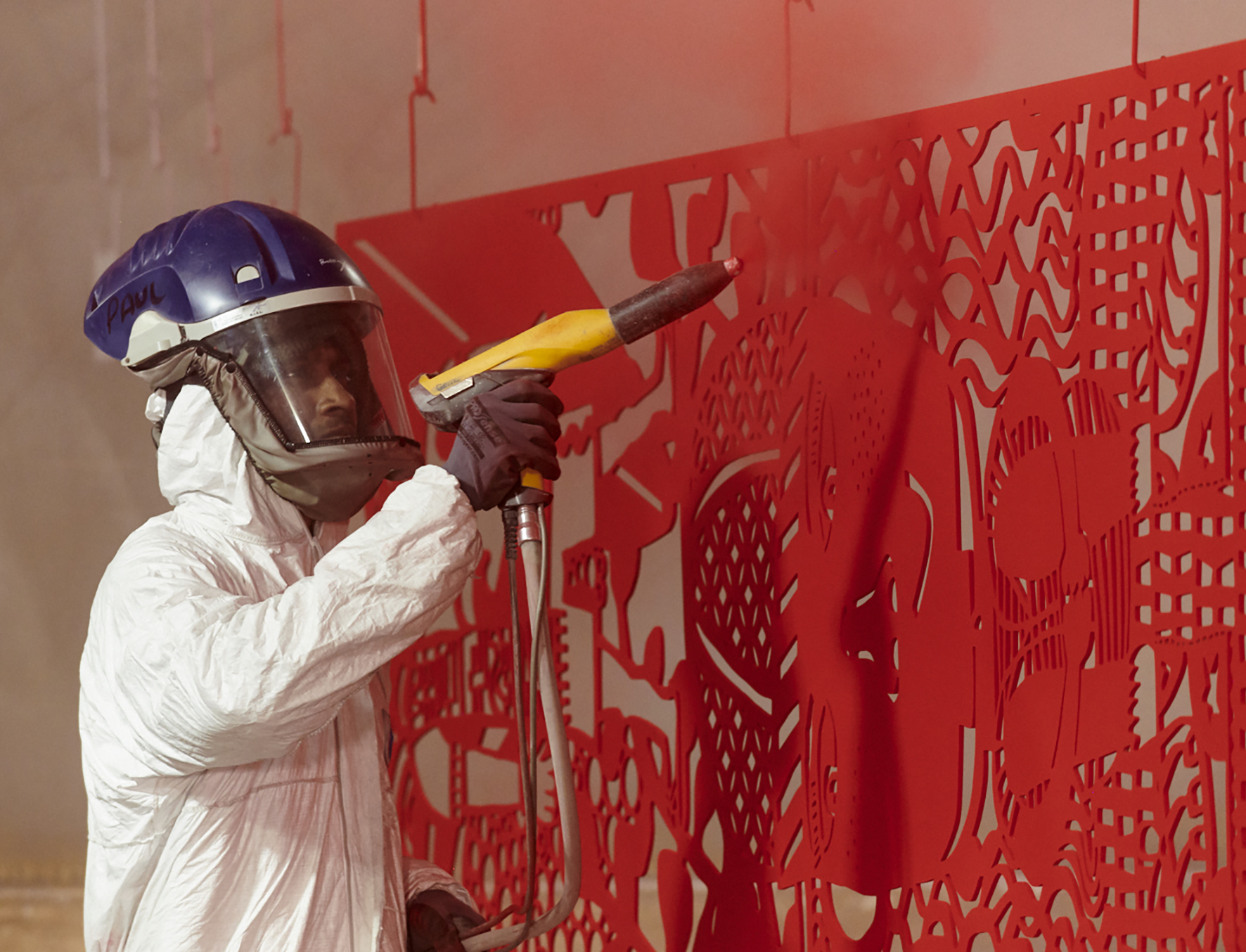 Project
Stan & Jean Perron Child Advocacy Centre
Perth Australia
2019-10-15
Artwork budget: 75000
Project Team
Art Consultant
Helen Curtis
APPARATUS Public Art + Cultural Services
Industry Resource
Kanyana Engineering Pty Ltd
Industry Resource
Canning Vale Powder Coating
Architect
Peter Hunt Architects
Client
Parkerville: Children & Youth Care
Industry Resource
Interpon Australia
Overview
Six large scale decorative screens, 5600mm x 4400mm comprised of 8 x 5mm aluminium laser cut panels. Powder coated with Interpon D2525 colours that depict the colours of the six Noongah seasons. The artwork screens are airflow for the multistory carpark and address all Australian Building Codes for airflow, wind load, pressure etc. The designs are unique in that they are highly pictorial and participatory, utilising children's drawings.
Goals
The Child Advocacy Centre houses multiple children's services. The message of art in the Child Advocay Centre context must be "Enter." Within the patterns and imagery of the artwork it says, "Enter a Place Where You Are Welcome". As a new building built within the old Midland Railway yards the building design echoed the old buildings with 6 large openings, which perfectly suited a series of 6 large artwork screens. In the south west of Australia, the Noongar seasonal calendar includes six different seasons in a yearly cycle. These are Birak, Bunuru, Djeran, Makuru, Djilba and Kambarang. Each of the six seasons represents and explains the seasonal changes we see annually. An awareness of the changes around us and the inherent beauty of observation is a critical skill and creates connections to our built and natural environment. So, what do local children today observe about how life around us changes with the seasons? The artist is not indigenous, but sought to build the connections between young people's lives, the natural environment and indigenous traditions.
Process
It was important to work with a focus group to discover child focused imagery. The artist asked children to think about what we wear, what we eat and how we play. Making the connection between the swooping magpies, the end of footy season and athletics carnivals. As animals bunker down for the cold, so do we. The observation that "grandmas always buy us warm pyjamas and slippers at Easter instead of chocolate to get ready for the cold". Some kids looked forward to Chinese New Year, while others couldn't wait for the Royal Agricultural Show. From these talks with children, Paula created a list of contemporary images that combined with a list of Noongah plants & animals. She guided the students through a step by step process. Instructing, drawing, stopping, listening, drawing again. Then followed the long and thorough task of combining all these beautiful individual drawings into the six artworks. When working with children's artwork it is vital to Paula to keep the integrity of the original as close as possible. Paula worked with the arts coordinator, architect, indigenous advisor and client, and oversaw the team of engineer, laser cutter, powder coater, installer and builder.