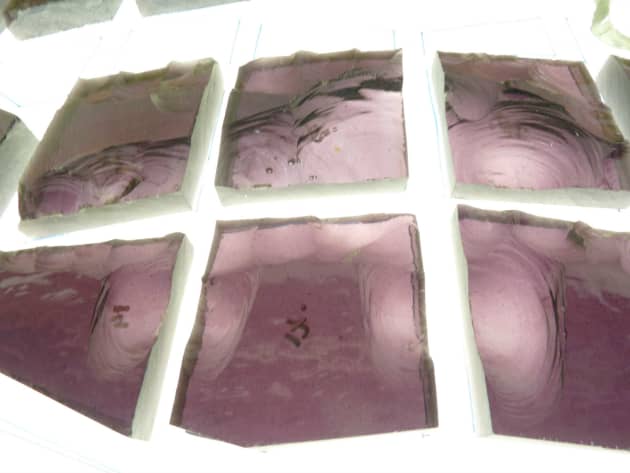 Client
Location: 's-Hertogenbosch, Netherlands
Completion date: 2017
Artwork budget: $4,285
Project Team
Artist
Ellen van der Leeden
Lux-nova
Other
Ari van Herpen
1Ranko
Overview
This work is in the art of dalles de verre. For this particular work the Dalles are sorted by color, with complementary colors: amber and purple. "Sisu" is a Finnish term that means something like perseverance, an iron will to complete a certain, often difficult task. 'Slags'I are processed, which provide a special distribution of light.
Goals
The goal was to create a contemplative object. The church as shown is now a protestant church, beautiful restored, without the colored stained glass it probably had in times before 1574.
Process
For the 'foot' on the statue I used stainless steel. This is welded by Mr Ari van Herpen.
Additional Information
Dalles- de verre has saturation in color as almost nothing has. In my work I'm constantly searching for boundries. In this material both ends of the spectrum meet; it is strong but fragile, like the human soul.