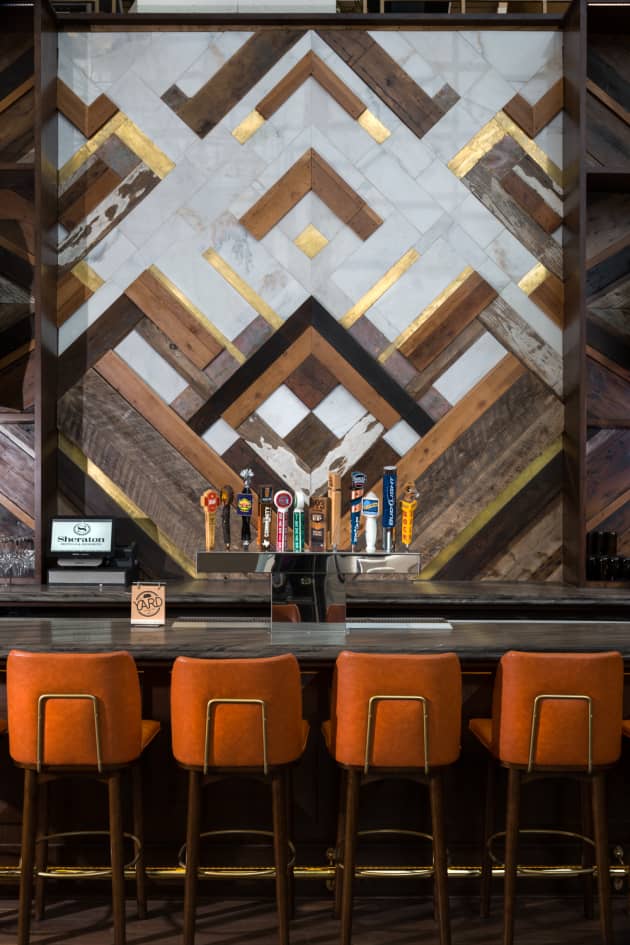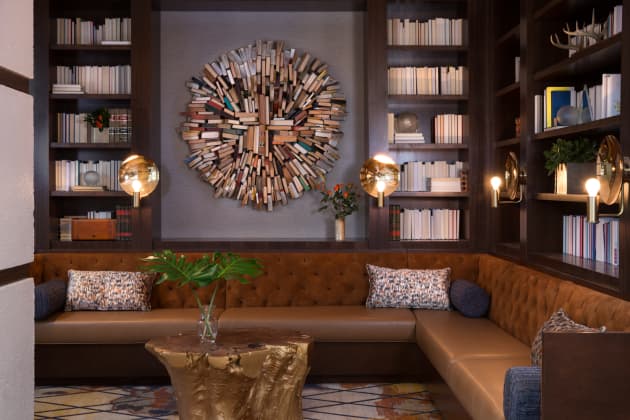 Photo: Jenifer Baker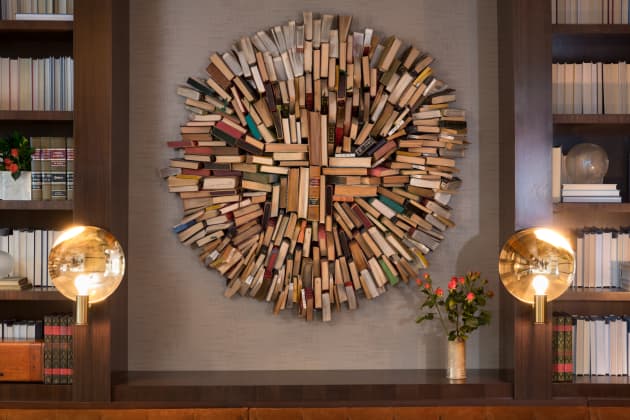 Photo: Jenifer Baker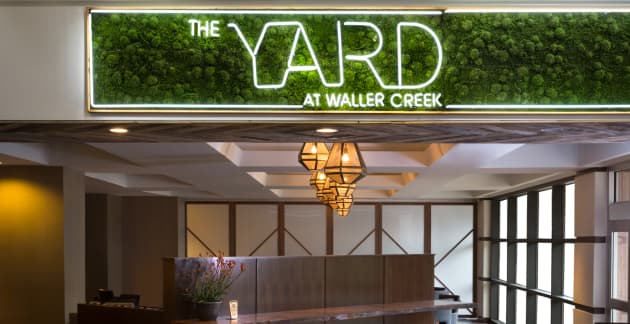 Photo: Jenifer Baker
Client: Sheraton
Location: Austin, TX, United States
Completion date: 2016
Artwork budget: $200,000
Project Team
Interior Designer
Kellie Sirna, Principal
Studio 11 Design
Interior Designer
Sarah Harris, Project Manager
Studio 11 Design
Interior Designer
Victoria Jaeger
Studio 11 Design
Architect
Scot Rampley
Studio 11 Design
Overview
The direction for the interiors included creating a sophisticated yet comfortable aesthetic that was designed to be timeless and transitional with clean, modified interpretations of classic and geometric forms. Local materials and vendors were used wherever possible, involving the wares of Austin merchants and artists to create a heightened, city-specific guest experience. In total, Studio 11 was tasked with reviving the lobby, bar, restaurant, outdoor lounge, indoor and outdoor pool, concierge lounge, all meeting and ballroom spaces, as well as an executive suite — a total of 49,000 square feet.
Goals
Studio 11's ultimate goal was to refresh the space with a contemporary Austin identity and locally sourced custom artwork. Examples include commissioned birds nest watercolor portraits, a custom four-foot tall wooden installation piece spelling "Violet" that references a nearby historic cinema, and a sound waves sculpture of local artist Pat Green's "wave on wave" song.
Overall, each piece of art was carefully curated to tell the story of the hotel and/or the city. Austin's art scene is one that could not be overlooked when selecting the art for the hotel.
Natural materials harkening to the beautiful Texas hill country were also incorporated, but elevated with metallic, mirror and acrylic elements.
Highlights —
ATX Bar Artwork: These images are hand rendered photo collages, black and white landscapes, text and found pages from Austin. The casual and creative refinement nods to the menagerie of energy that with lives within the city.
Eagle's Nest: There is a story of a eagles nest that lives on the roof of the Sheraton and the team wanted to integrate this narrative by printing bird images on aluminum and wrapping them in an acrylic boxes, displaying them like relics
Process
Studio 11 worked closely with Starwood's design team and had great synergy in the process of creating a design that speaks to the preferred guest. The firm realized the project needed to have unique indigenous elements of the city of Austin, so the collaborative forces of Studio 11 Design's in house creative groups — Brand Society and Lou Verne by Studio 11 Design — teamed to create branding and art that reflected the Austin culture by sourcing local arts and create installation pieces throughout the project that promote engagement with hotel guests. The artwork was presented to ownership at each design phase to show continuity and thought direction. Smaller detail pieces were presented and approved at subsequent meetings. Studio 11 was careful to always present the entire package to ownership to ensure that what was developed later in the process flowed seamlessly and could be viewed as a collection.