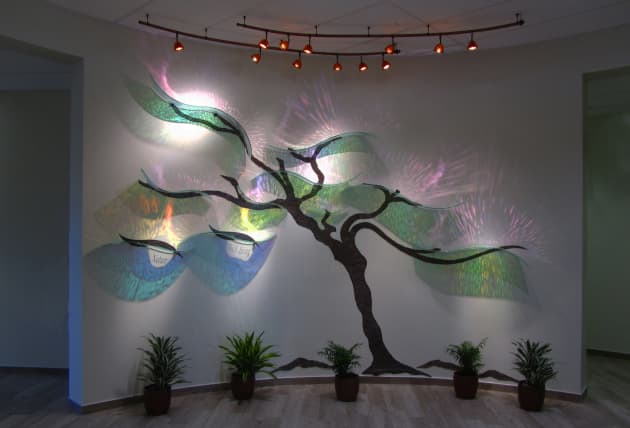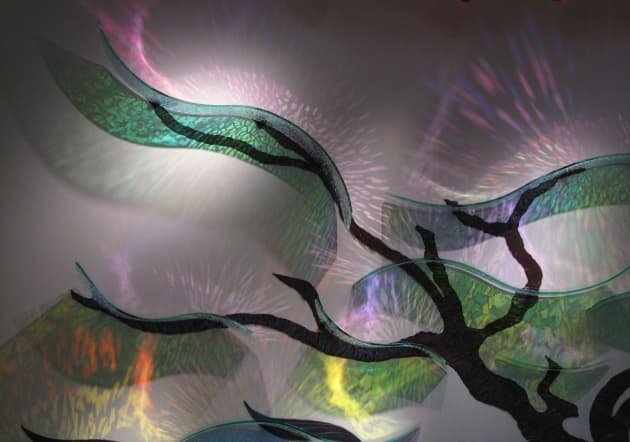 Photo: Deanne Sabeck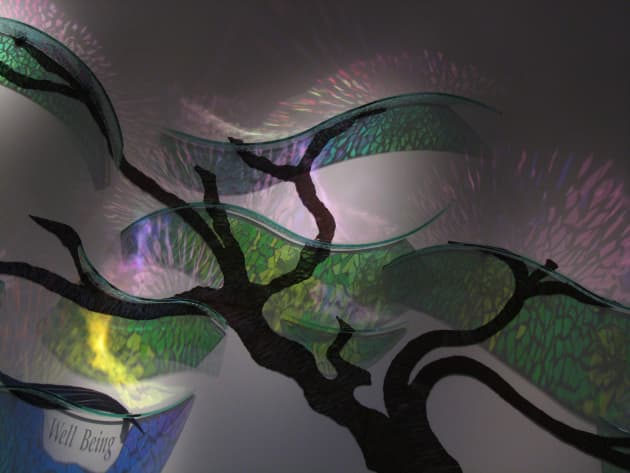 Photo: Deanne Sabeck
Client: Sharp Healthcare
Location: Del Mar, CA, United States
Completion date: 2014
Artwork budget: $38,000
Project Team
Client
Pat Nemeth
Sharp Healthcare facilities
Overview
"Nature of Well Being" This installation is on a curved wall 11' h x 15' w in the lobby of the new Sharp Medical Offices in Del Mar, California. The design is loosely based on a Torrey Pine tree which is a design motif used in the Green and Green style architecture of the building.
Goals
The idea of the tree motif came from both the Green and Green style architecture of the building and the idea that nature is a strong component of well being. Creating a colorful and pleasing installation in the lobby for people to contemplate while waiting to see their physician was the ultimate goal.
Process
The collaboration was really between myself, the artist, and the committee in charge of interior design and art. We took into consideration the general feeling of the space, the other design elements, the use of the space and what we wanted the artwork to convey to the public. As their tag line of sorts is "The nature of well being" the decision that using an image of a Torrey Pine tree would reference that as well as the architectural style.