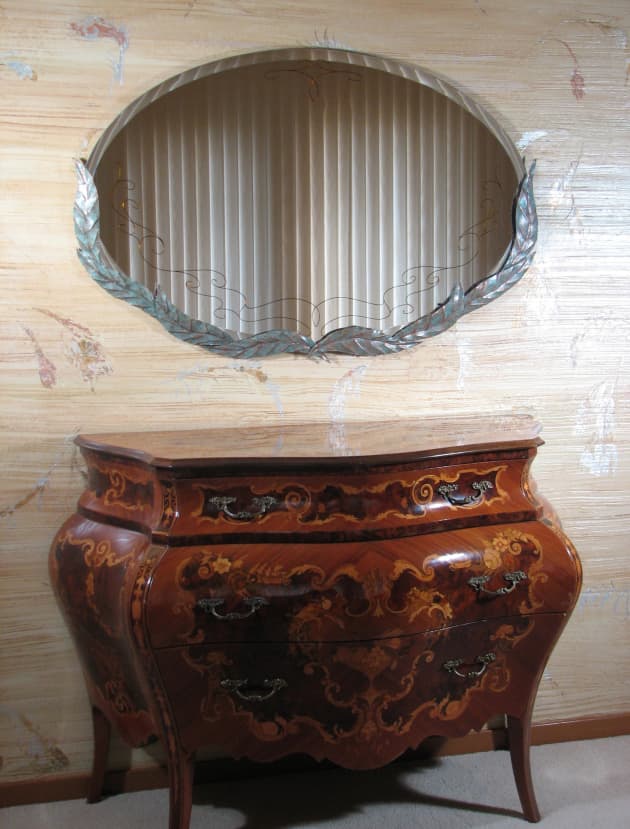 Photo: Alisha Volotzky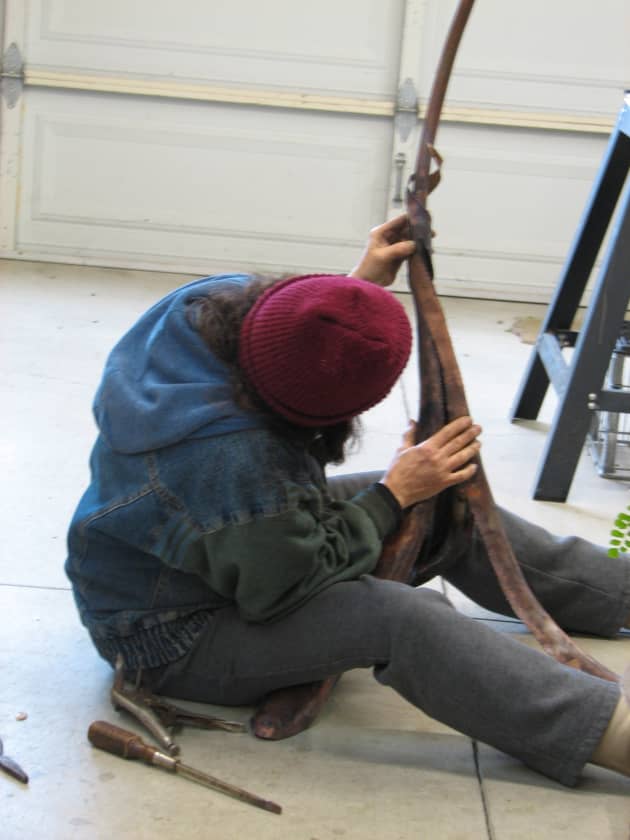 Photo: Alisha Volotzky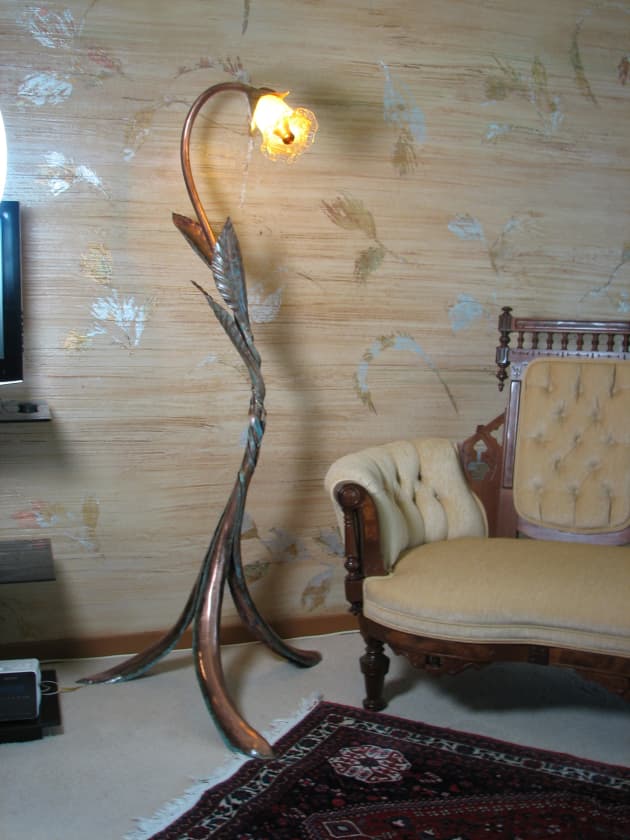 Photo: Alisha Volotzky
Client: Sharan's Bedroom
Location: Fair Oaks, CA, United States
Completion date: 2011
Artwork budget: $15,000
Project Team
Artist
Rhonda Kap
Rhonda Kap Metal Sculptor
Overview
Sharan was redecorating her bedroom. She needed many pieces of furniture and accessories to complete the room. I made the floor lamp and headboard. The mirror was a collaboration with my husband, glass artist Alisha Volotzky.
Goals
Sharan had many beautiful antiques and she had the room faux painted in copper tones. I was to be the bridge between the old and the new. Sharan meet me at the American Craft Council San Francisco Show. She saw one of my floor lamps and felt the style would go with her antiques but the size and the color were not right for the faux painting. We talked about making one custom with the patinas to match the room, and the right size not to over power the furniture. She had sample of the colors and pictures of the room.

She came to our studio that I share with my husband the glass artist Alisha Volotzky, and asked me to create a headboard. The headboard also matched the colors of the faux painting and it picked up the whimsical lines of the peacock feathers pressed in to the paint on the wall.

When we delivered the lamp and the headboard she asked us to make her a mirror combining my metal and my husbands glass. Sharan had bought some of my husband's work for their living room and wanted to include him in this custom design.
Process
My husband and I not only bring harmony to our materials but we wanted to integrate the elements of the room. I drew in the leaves to echo the headboard and lamp. My husband brought in the scrollwork on the dresser under the mirror. The colors were harmonious with each other and the room it self. This was a direct collaboration between my husband and my self, but all of our artwork is intertwined. Because we share a studio, a life, and a love for the creative processes we can't help but collaborate on each other's artwork.