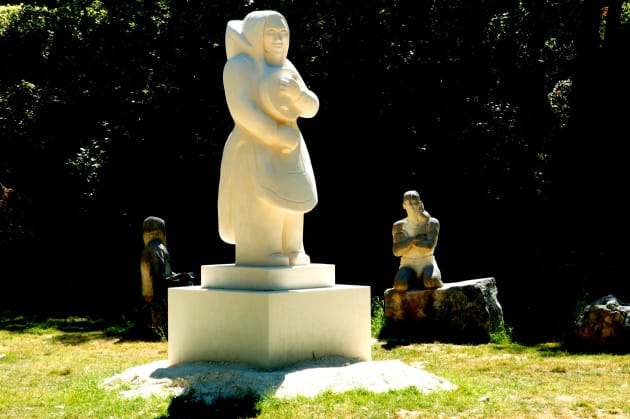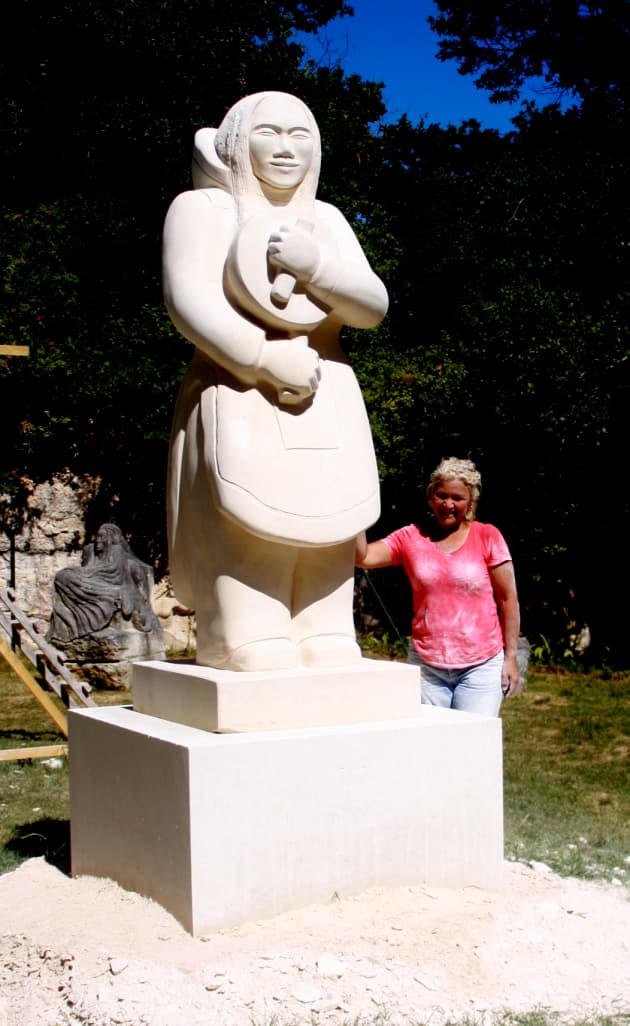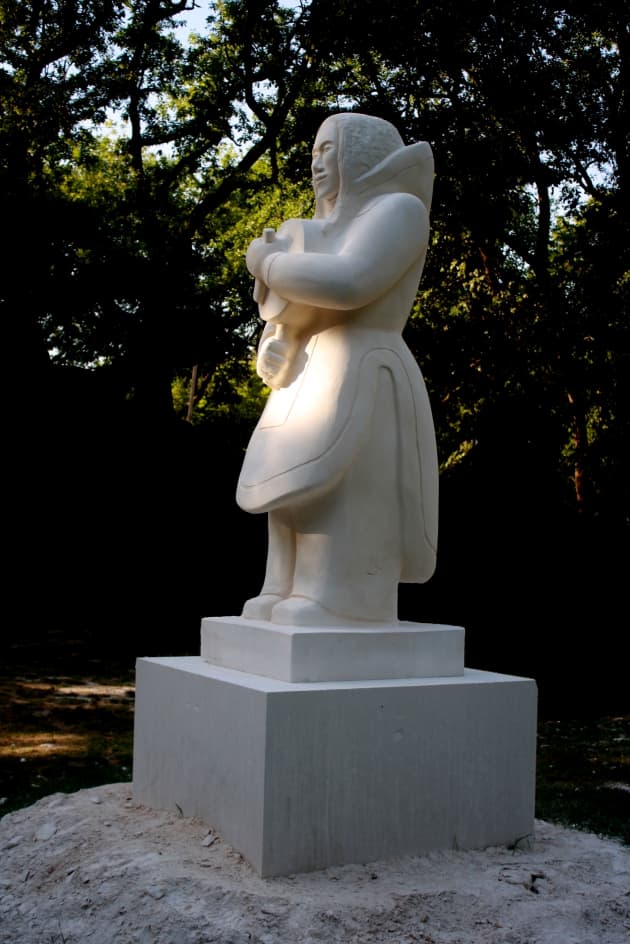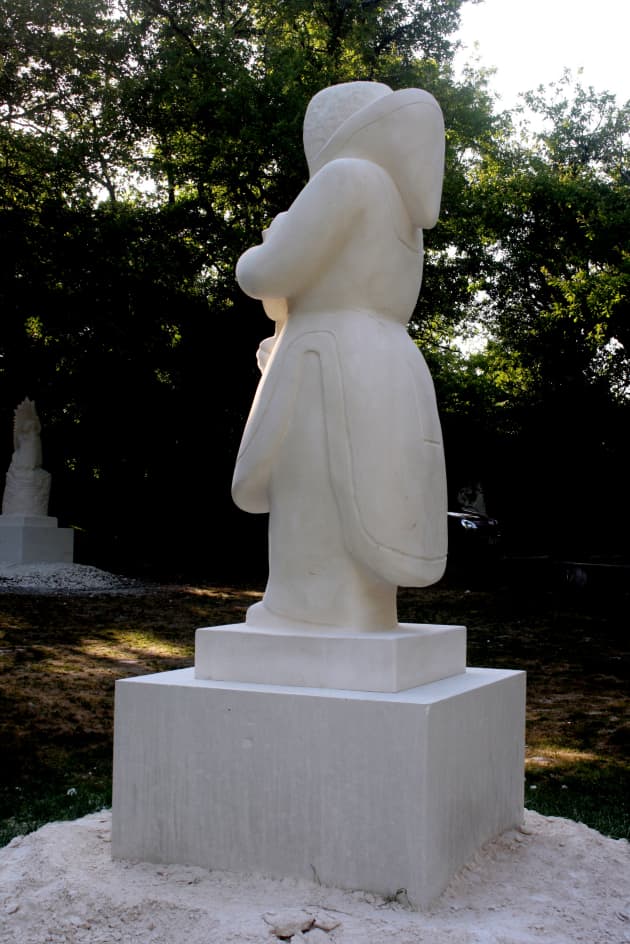 Client: Les Lapidiales
Location: Port d'Envaux, France
Completion date: 2016
Artwork budget: $45,000
Project Team
Overview
Shamane represents an Inuit women holding a tambourine. It was carved on limestone during a two months residency in Port d'Envaux, Charente-Maritime, France. Dimensions are 10 ft X 3,2 ft x 3,2 ft. It was carved only with manual tools.
Goals
It was a commission for Les Lapidiales, a sculpture park, wishing to represent different cultures of the world. I was there to represent North American Native cultures.
Process
Les Lapidiales took care of all aspects of the residency. I had to meet and exchange with the public during the process.