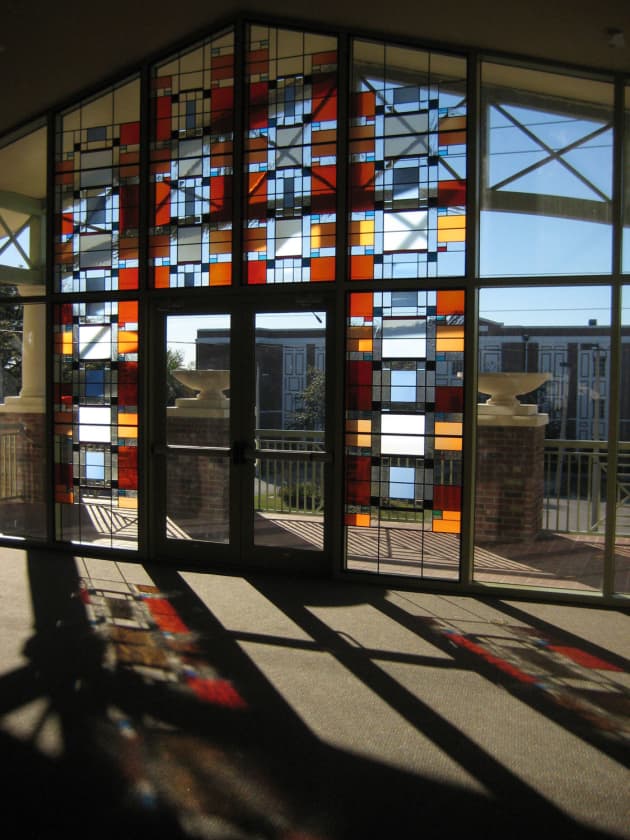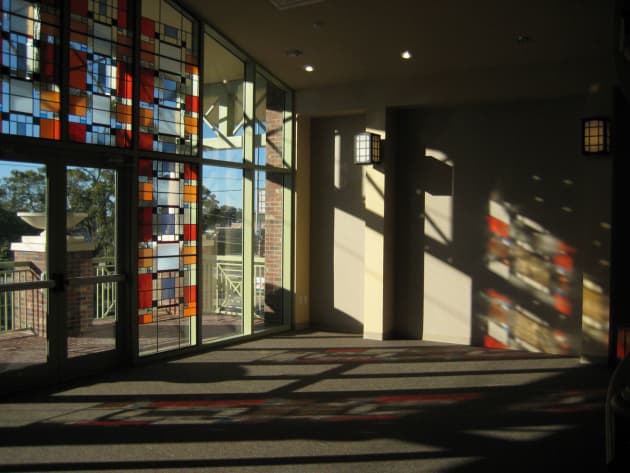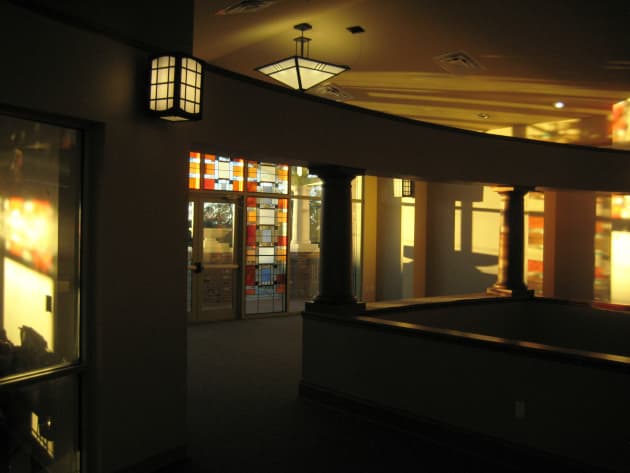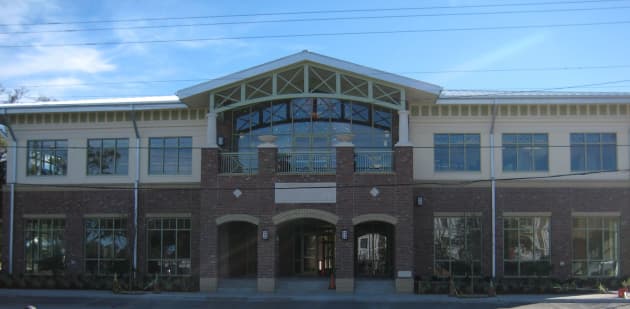 Client: Hillsborough County
Location: Tampa Bay, USA
Completion date: 2014
Artwork budget: $50,000
Project Team
Artist
Trevor Wilson
WRW Studio
Other
Walter Riesen
WRW Studio
Overview
This project consists of just over 250 square feet of leaded glass set in a sub-frame inside the exterior glazing. Mouth blown glass from Lamberts of Germany was predominately used. A total of 18 transom windows divided between two rooms sit adjacent to the large, central Special Collections Library window.
Goals
The creative process began when I discovered Seminole Indian patchwork patterns while
investigating the history of the Tampa area. The bold design and color of this native craft seemed to fit nicely with the wishes of the Friends of the Seminole Height Library. I keyed into their desire for bold color and an attention to the Arts and Crafts architecture of the library and surrounding community. My intent was to create a work that would not only provide ongoing visual interest and stimulation for library users but also, by integrating into and supporting its architectural environment, stand the test of time.
Process
As with any commission the collaborative process begins early. A very open design directive was initially given. But a continuing dialogue with the architect, who was also the liaison to the commissioning board at the library, a more concise vision was revealed. Having as much open dialogue as possible not only allows the recipients of the work to be involved in the projects evolution but makes the artist job easier in delivering an informed artwork.