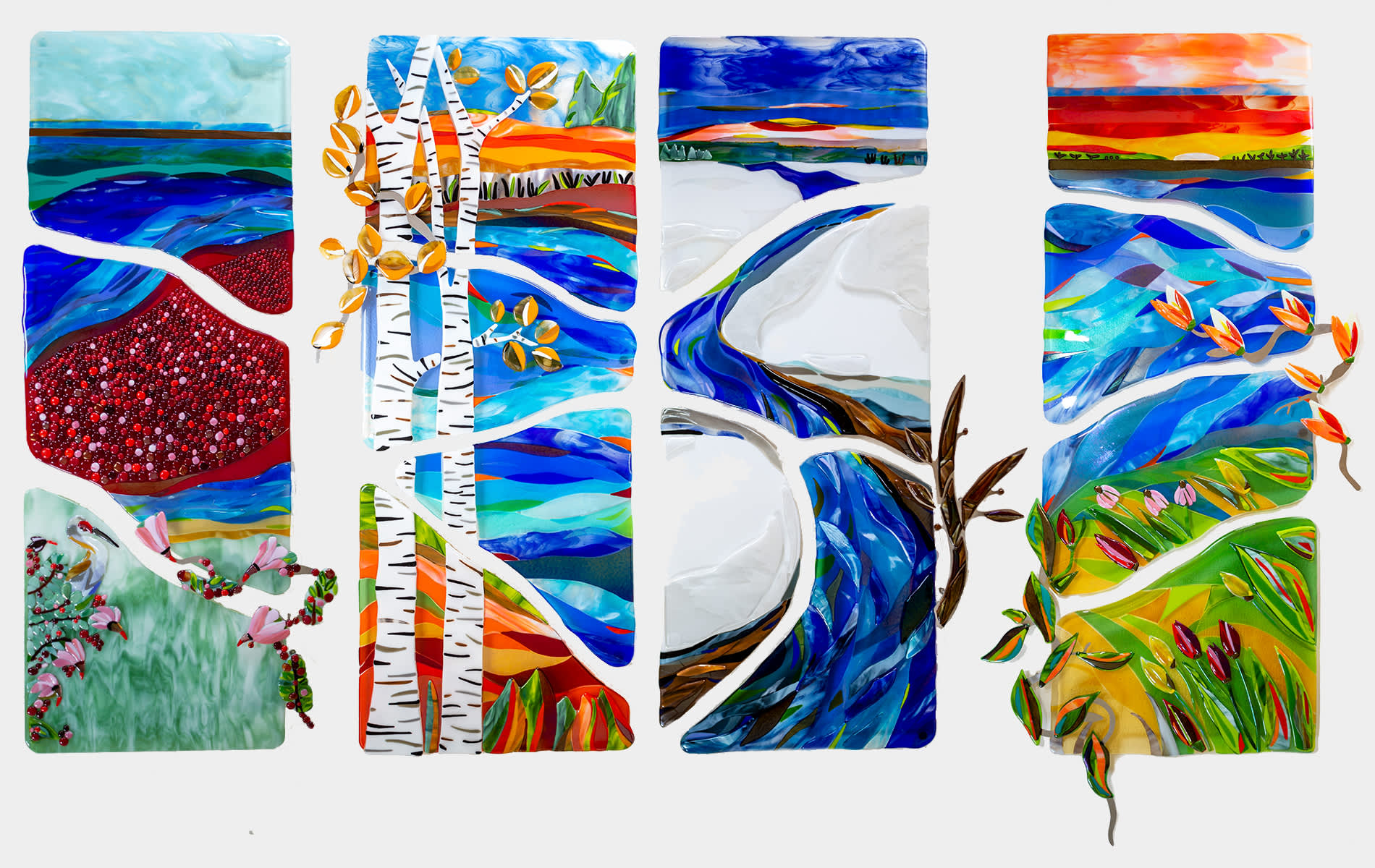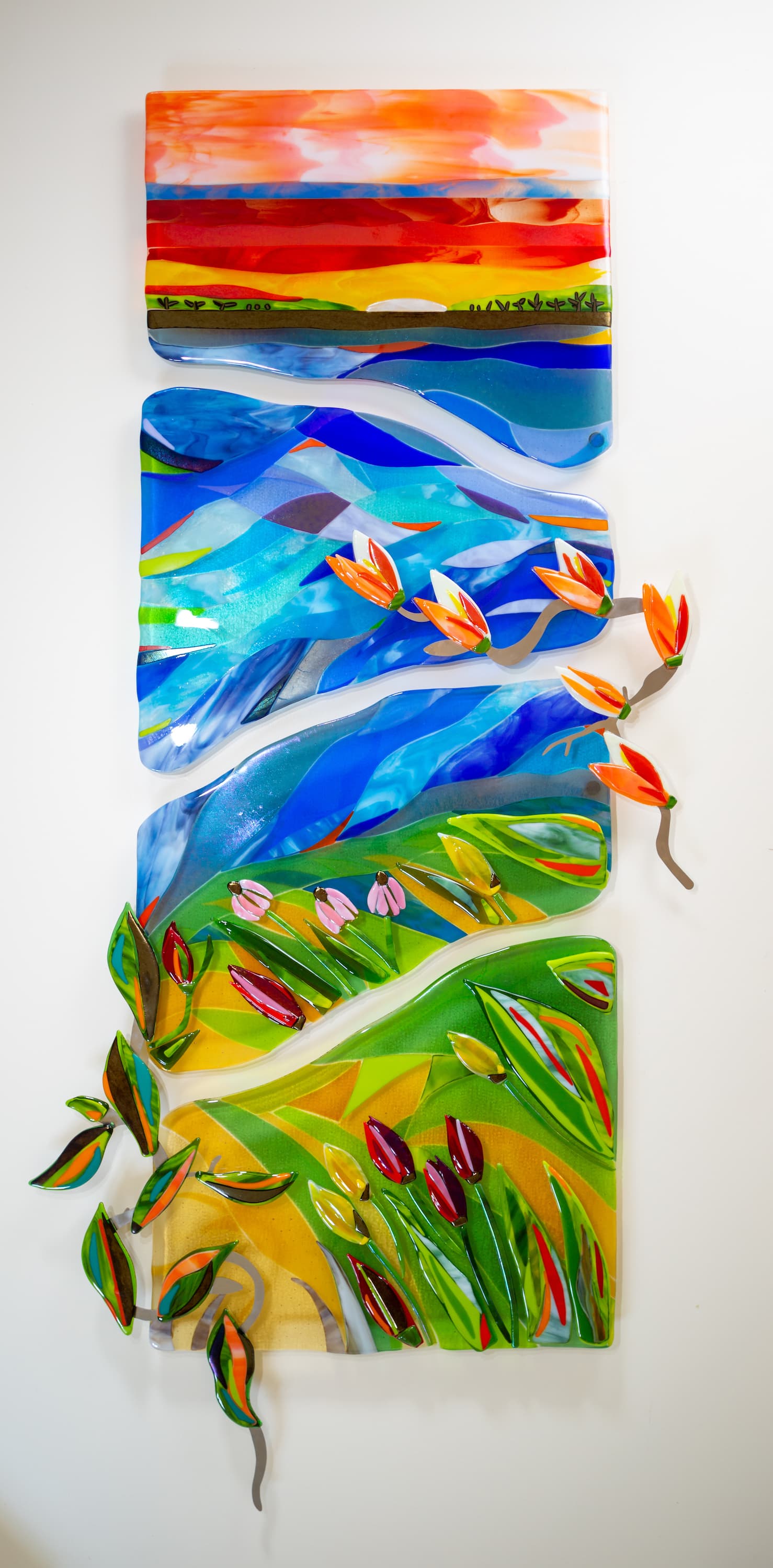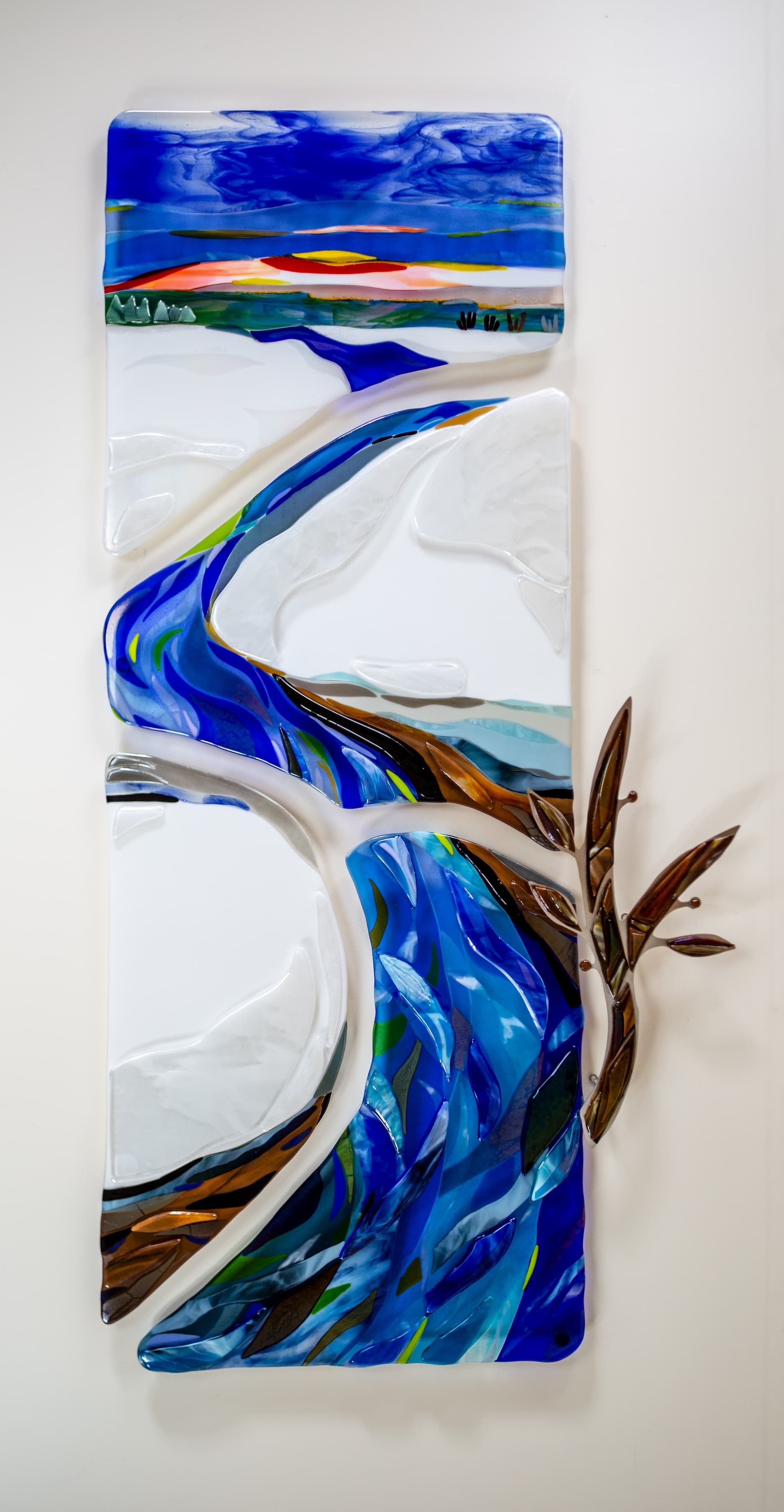 Project
Client: Tomah Health - Tomah Memorial Hospital
Location: Tomah, United States
Completion date: 2019
Artwork budget: $40,000
Project Team
Artist
BARBARA WESTFALL
Barbara Westfall Art Glass Design
Art Consultant
Victoria Hovde
Hovde Dorsey Art Design
Architect
Tim Sessions, AIA
BWBR
Overview
This northwest Wisconsin hospital expanded in 2019 adding a new wing. They were seeking a distinct series of art glass panels to greet patients, staff and families in their reception area lobby. The client and art consultant team wanted art to reflect the unique region and capture the seasons of northwest Wisconsin. Collaborating with an art consultant and hospital art team, I successfully designed, developed and installed four original art glass multi-panel murals. Each 2'x6' season depicts the unique regional beauty of Wisconsin's four seasons. Included is the cranberry harvest, sunset on lake Tomah, autumnal colors and winter river scene.
Goals
The art design consultant and I worked to develop the perfect art for the distinct four niche areas that were being built in the lobby. The art needed to fill the openings with glass and metal branches. We collaborated with the construction team building the hospital addition to fulfill the request for beautiful art for their lobby.
Process
Numerous drawings were developed to integrate of art glass concepts into architectural plans. Collaboration included working with hospital design team in conjunction with Hovde Dorsey Art Design consultants. Electronic submission of files and one site visit provided the successful integration of concept to installation.