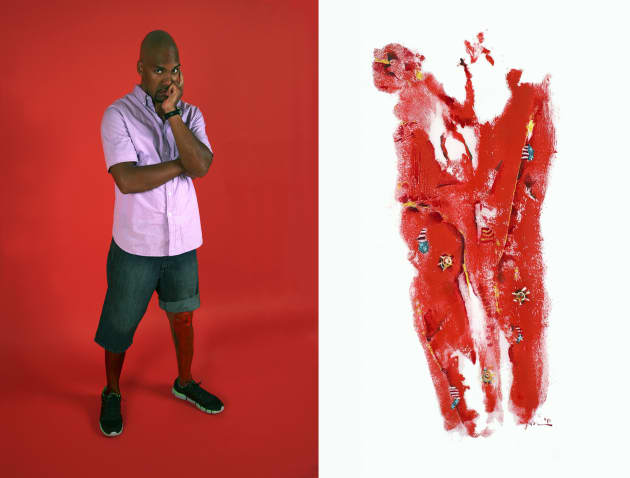 Photo: Damaged leg after land mine explosion in Iraq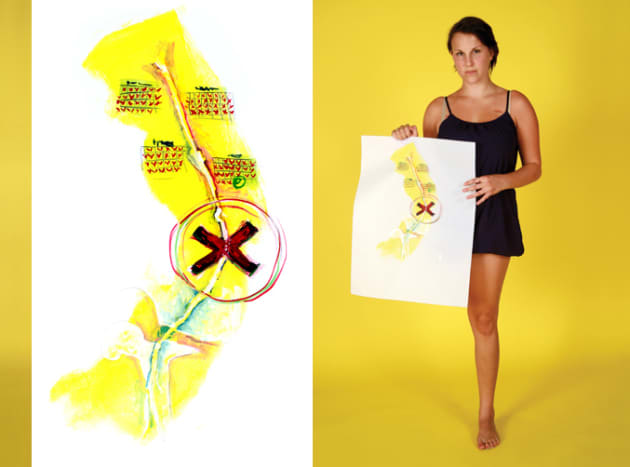 Photo: half pelvis and leg removed due to cancer ©Ted Meyer 2012
Client: Self/National Museum of Health and Medicine
Location: Bethesda, MD, United States
Completion date: 2015
Artwork budget: $13,000
Project Team
Client
National Museum of Health and Medicine
Overview
"Scarred for Life" is a multi-faceted art/documentation project spanning 16 years that includes printing on paper from the subject's body, interviewing the participants about their experiences, and photographing the process. The resulting, ever-expanding presentation of mon-oprints, narratives, and photographs will, for the next 2 years, focus on veteran scars.
Goals
Scarred for Life is a personal project done for it's survival story alone. It has never been fro sale, and the only commissions involved have been when people ask me to print their personal scars, which I do on a sliding scale. it was important to me to have one project in my artistic world that was deemed a success by how much profit was generated from it.
For the Scarred for Life Veterans portion of the project I will be commissioning a video crew to document the entire show prep from start to finish.
Process
I will be working closely with the curator and museum designer in Bethesda to fit the stories, prints and videos into their already tight space. Hopefully this show will travel and the oprocess will be repeated.
Additional Information
The goal of "Scarred for Life" is to explore what scars mean to both the patients who carry them and to those who view them. "Scarred for Life" is the perfect blending of art, science and human emotion.