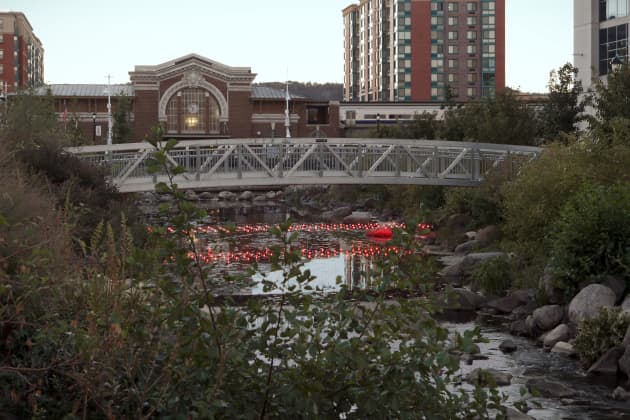 Photo: Erwin Redl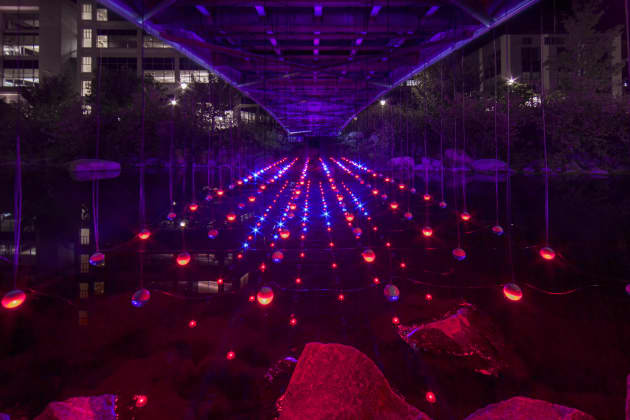 Photo: Erwin Redl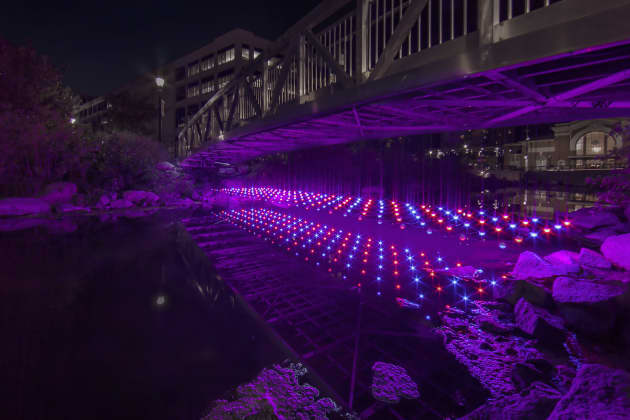 Photo: Erwin Redl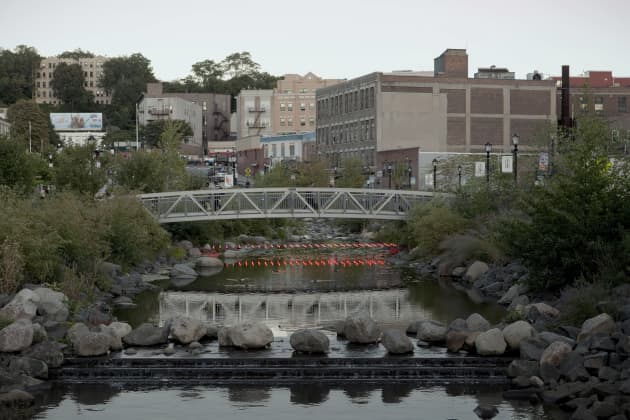 Photo: Erwin Redl
Client: City of Yonkers
Location: Yonkers, NY, United States
Completion date: 2015
Artwork budget: $125,000
Project Team
Artist
Erwin Redl
Paramedia LLC
Art Consultant
Bartholomew Bland
Lehman College
Overview
Kinetic Light Installation of 174 spheres with programmed red and blue high-brightness LED-lights suspended on stainless steel wires
33 x 7 x 6 ft / 10 x 2.1 x 1.8m (length x width x height)
Permanent installation Van der Donck Park, Yonkers, New York, USA
Public Agency: NEA "Our Town" Grant administered by The Hudson River Museum, Yonkers, NY
Goals
The installation activates the inherent, previously invisible energy under the Van der Donck Park Bridge. It exposes 174 suspended spheres to the subtle movements of the air current above the Saw Mill River.

The spheres appropriate the look of a fishing bobber. They float about six inches above the water to catch the air current over the river. Half of the spheres are white-blue and half of them are white-red. The two color combinations are arranged in a diamond pattern.

The breeze blowing through the spheres animates the entire group similar to the movement of a flock of birds or a school of fish. The pattern of the spheres in motion is reflected on the surface of the water. Together with the high-brightness LED lights embedded in the spheres, the installation creates a unique and ever-changing display of light, color, and reflection.
Process
The project was designed and engineered by the artist. The on-site installation was executed by the artist's technicians.