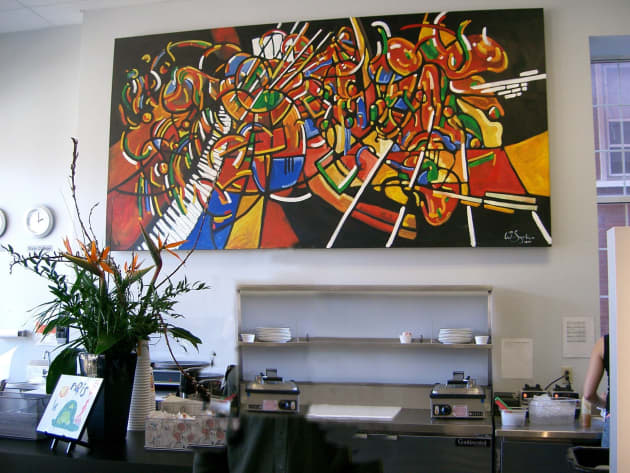 Client: Paris Creperie
Location: State College, PA, United States
Completion date: 2004
Project Team
Artist
William Snyder III
Client
Gavin Schwartz
Paris Creperie
Overview
Create a painting that incorporated the feel, taste and sound of samba, smoothies, juice and jazz. Location of the painting was established for behind the serving counter. So 11' x 5.5' seemed appropriate to fit the space.
Goals
The project was to stand out in the cafe interior as a vibrant sense of life.
Process
The artist had free reign to take the concept and create a work of art for the cafe and took inspiration from Wassily Kandisnky.