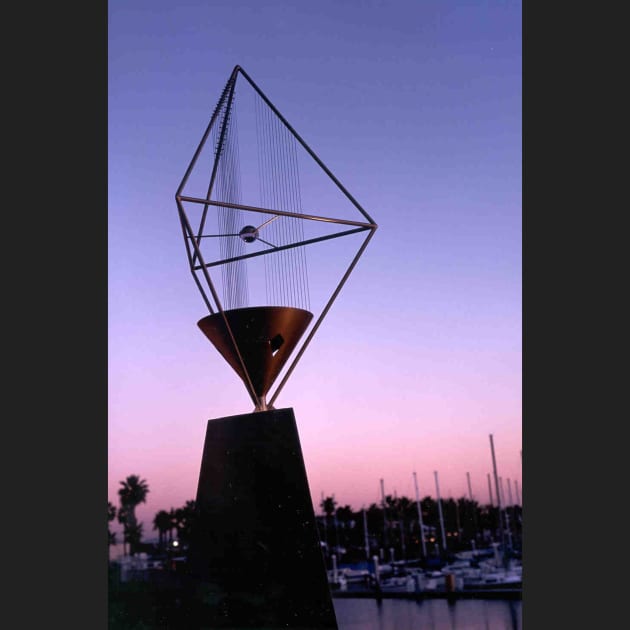 Photo: Ross Barrable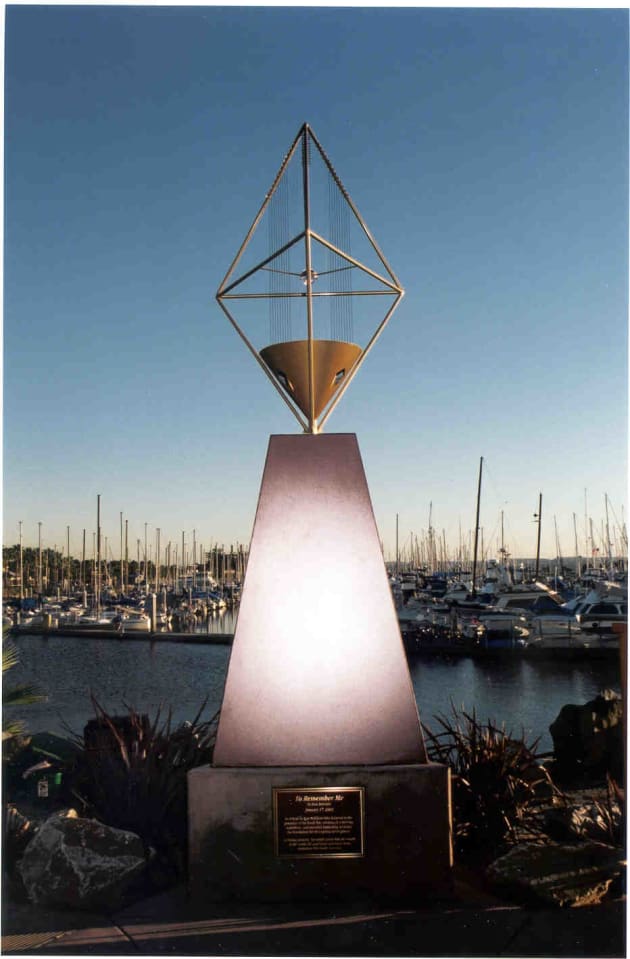 Photo: Ross Barrable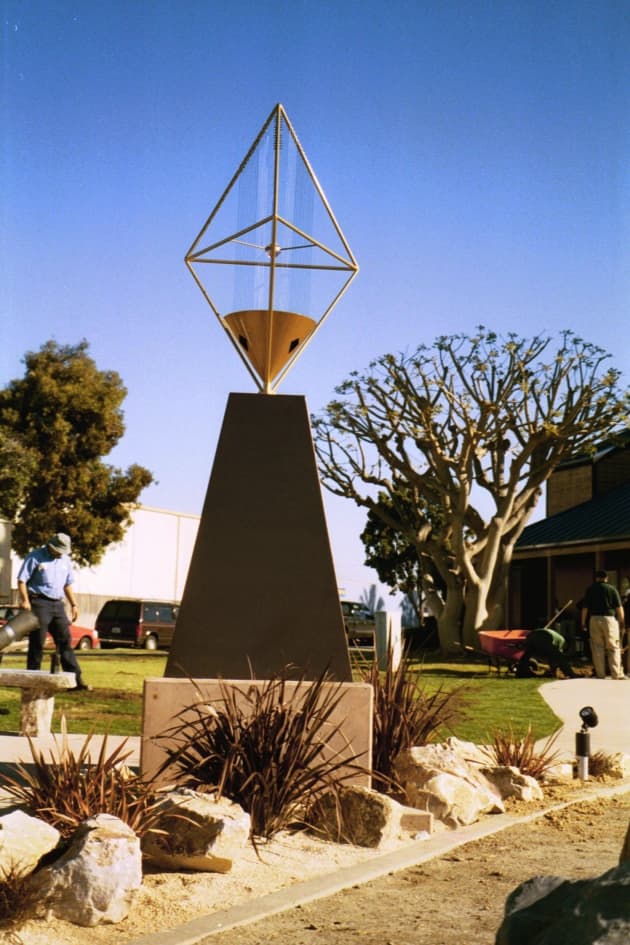 Photo: Ross Barrable
Client: Port Of San Diego CA.
Location: San Diego, CA, United States
Completion date: 2001
Artwork budget: $45,000
Project Team
Artist/designer
Ross Barrable
Soundscapes International Inc.
Project Mgr. Port of San Diego
Allan Tait
Port of San Diego
Overview
A contemporary wind harp titled "To Remember Me" was chosen as a tribute memorial for Ronald J. McElliott of Chula Vista CA. The 14′ tall Wind Harp was placed adjacent to the Chula Vista Marina on a promenade which allowed easy access to the sailing community as well as other visitors in the area.
Goals
The goal of this public Art commission was to create an interactive outdoor sculpture that engaged and created a unifying experience for the visitors to the area through the elements of sound and the wind. Being a memorial the enchanting sound of the wind harp was instrumental in creating a sense of connection for the family of Ron McElliott and the eternal presence of his spirit.
Process
I was chosen to create a sound sculpture for this memorial because the family of the deceased was moved by the concept of the wind creating a living memorial through the element of sound . The Port of San Diego basically negotiated the contract with me and I consulted with the family on the details of color and placing a small urn of the ashes of Ron McElliott into the base of the harp at the time of installation. Very cool ceremony!
Additional Information
"To Remember Me" The Wind Harp concept allows us to hear the harmonic sound in our environment. Designed with special attention to geometry this sculpture blends the wholeness of life with light, color, and sound. It has been said that these harps, crafted with the elements of nature, bring music to the ears of those who can hear with their hearts. And so, it brings us great pleasure and joy knowing that the winds of Ron's beloved South Bay will give "To Remember Me" its voice.