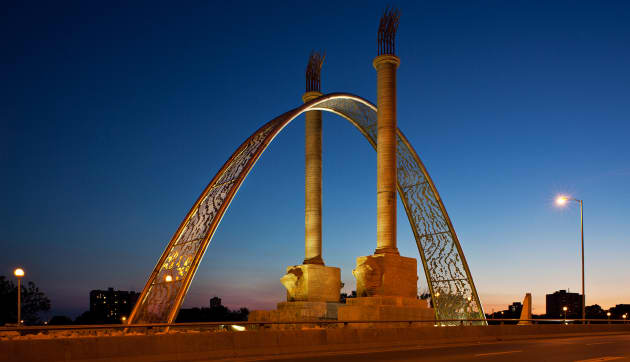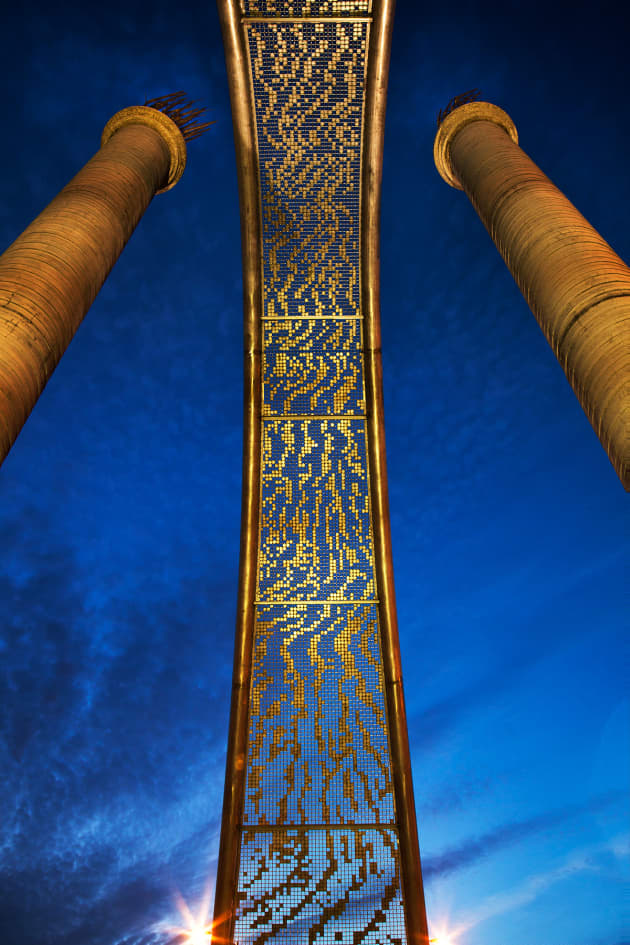 Photo: Michel Dubreuil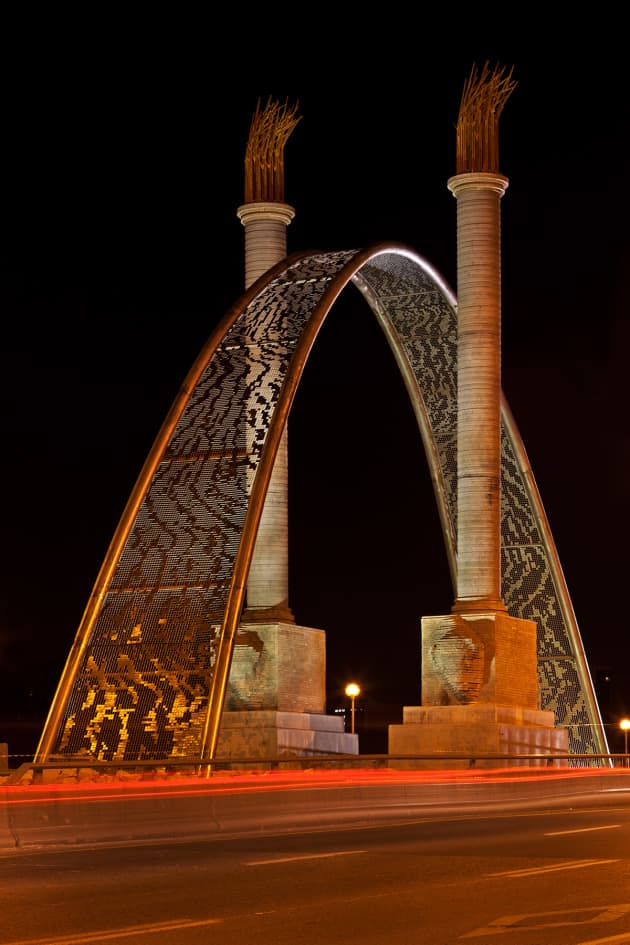 Photo: Michel Dubreuil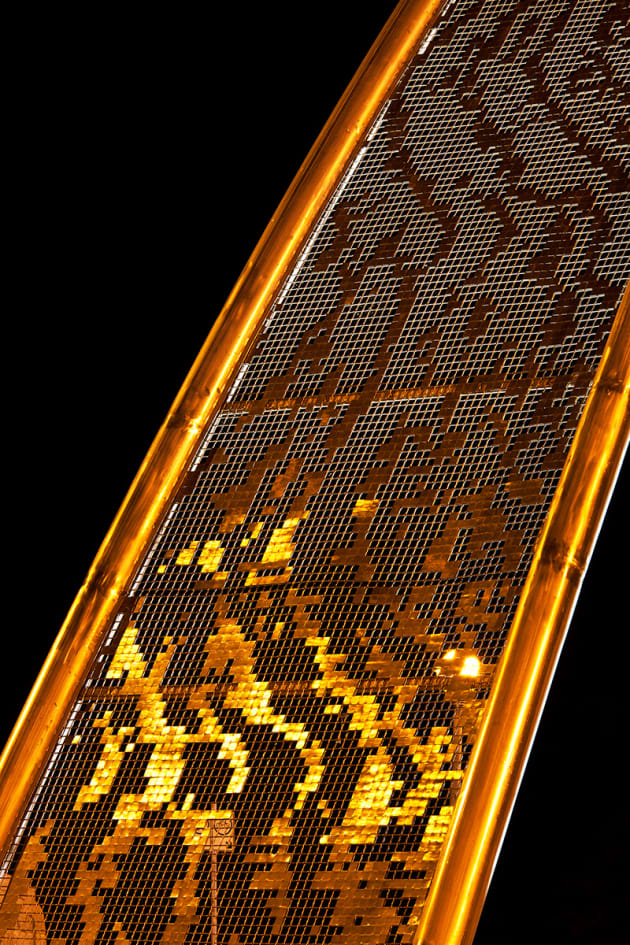 Photo: Michel Dubreuil
Client: City of Winnipeg
Location: Winnipeg, Manitoba, Canada
Completion date: 1999
Artwork budget: $378,000
Project Team
Artist
Catherine Widgery
Widgery Studio
Industry Resource
Franz Knoll
NCK Engineering
Public Art Agent
Richard Sawchuck
City Project Coordinator
Overview
River Arch was commissioned by Winnipeg to serve as a gateway symbol for the those arriving in the city. The 75' high asymmetrical parabolic arch rises up from the river to the shore between the bridges over the Red River and is seen from the riverwalk below and many vantage points along the river and roadways. Made from stainless steel, aluminum, gold leaf, stone and concrete, the pixelated image on the mesh recalls the furrows of the plowed fields as well as the river currents.
Goals
River Arch reflects the dynamic, modern Winnipeg in harmony with its past traditions and the natural world that surrounds the city. The textured concrete columns with stone bison bases and capitals rise up about 40 ft. and there are gold leafed wheat sheaves that appear to blow like golden flames on top. The arch itself is 60 ft. high from where it rises from the river. Wheat has long been at the heart of Winnipeg's economy so the image created from the stainless steel "pixels" is taken from a photograph of a harvested field with its parallel furrows that follow the contours of the land. Each of the images: the bison, the wheat and the plowed fields has been translated into standard two inch units, creating an urban, "digital" vocabulary for the natural world.
Process
This was a national competition and after being selected, I worked with the Mayor and City Counselors as well as city engineers to find the aesthetic and technical solutions for the complex project existing on several levels.