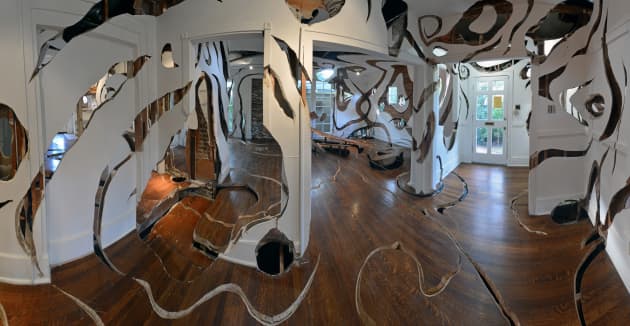 Photo: Chuy Benitez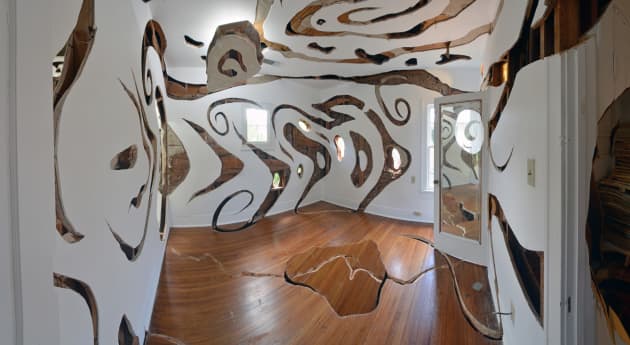 Photo: Chuy Benitez
Photo: Chuy Benitez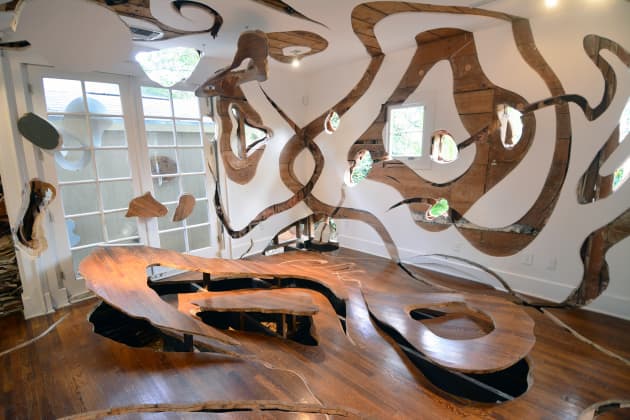 Photo: Chuy Benitez
Client: Cherryhurst House
Location: Houston, TX, United States
Completion date: 2018
Artwork budget: $15,000
Project Team
Artist
Dean Ruck
Havel Ruck Projects
Client
Cherryhurst House
Cherryhurst House
Artist
Dan M Havel
Havel Ruck Projects
Overview
For their artist residency at Cherryhurst House, Havel Ruck Projects chose to use the artist in residency house at Cherryhurst as raw material to explore forms and ideas related to the power of nature.
Treating the walls, ceilings, and floors throughout the 1300 sq. ft. house as layers to be excavated, their process of physically removing pieces to create organic forms suggests relationships between science, spirituality, and nature. Ripple is about transformation and reverberation within and beyond a domestic space.
House dimensions and details: One story bungalow, circa early 1930's, 2 bedroom, one bath, 1300 sq. ft.
Goals
HAVEL RUCK PROJECTS is an independent artist collective created by sculptors Dan Havel and Dean Ruck. The aim of the collective is to identify and coordinate the use of alternative sites for artistic intervention within the public realm. We actively seek abandoned or unused spaces prior to their demolition or renovation to stage artistic actions.
Process
Cherryhurst House is a private artist space with two historic houses and a private residence located on a property in the historic Houston Cherryhurst neighborhood. One house, circa 1922, was renovated and used as a gallery and artist salon, the other is used for long and short term artist residencies. Two curators program exhibitions and events for the space in collaboration with the owner. Havel Ruck Projects were invited for a one year residency with a proposal to progressively alter the space throughout the year.