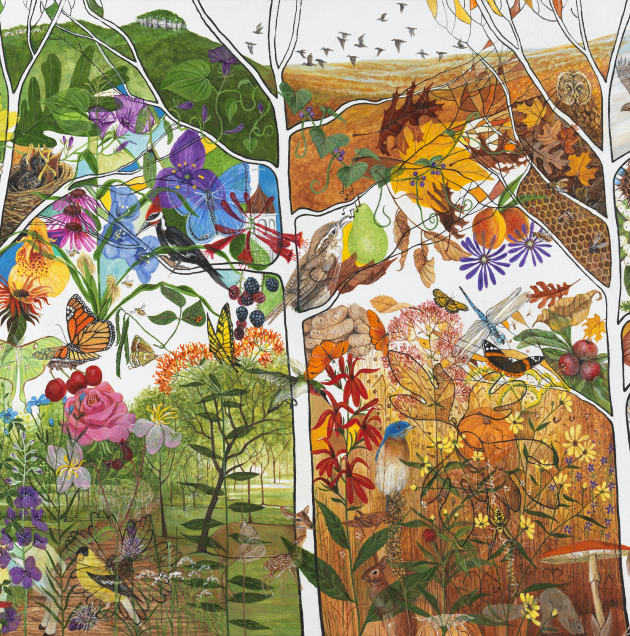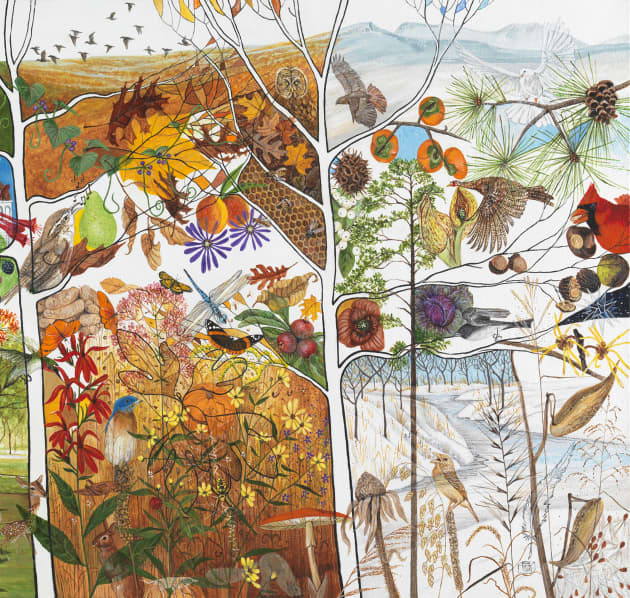 Photo: John Walsh Photography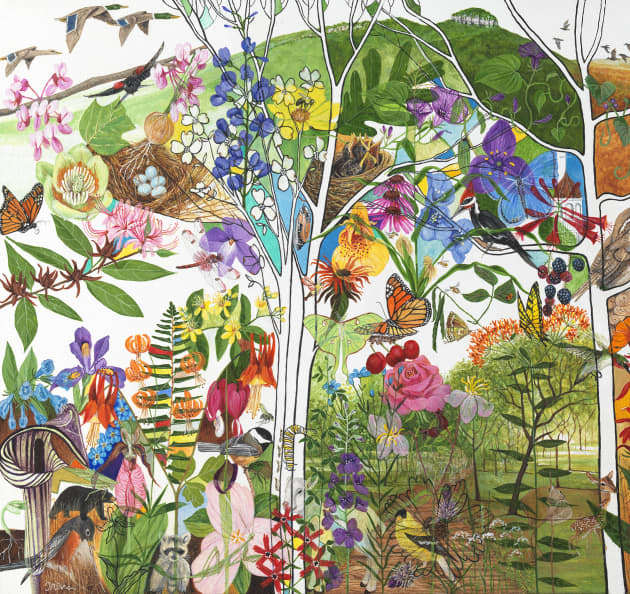 Photo: John Walsh Photography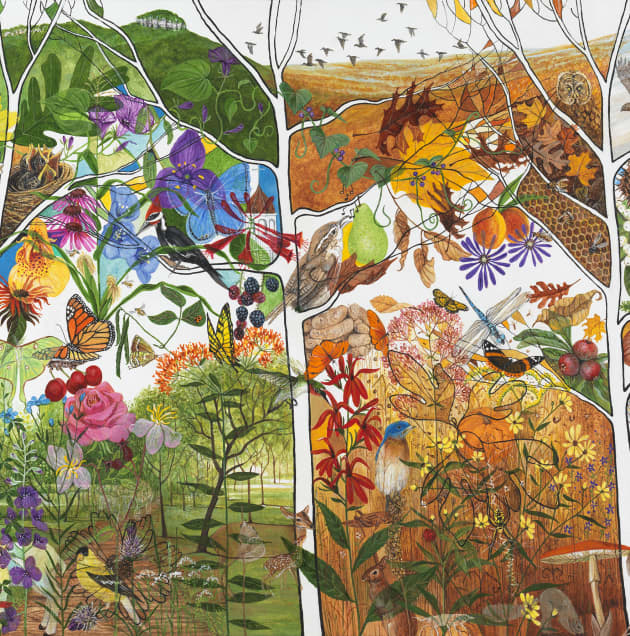 Photo: John Walsh Photography
Client: Salemtown Retirement Community
Location: Winston Salem, United States
Completion date: 2015
Artwork budget: $5,000
Project Team
Interior Designer
Carol Wooley
CJMW Architecture
Overview
This painting represents the nature found in the area and Moravian influence on the retirement community. The original Moravians came to the area in the 1753 and build an expanded community from the natural resources available.
Goals
This is the focal point for the room, over the fireplace.
Process
Interior decorator choose my work for it's bright colors and story-telling qualities.
Additional Information
I wanted to section the canvas to tell the story of the seasons as it seems to pertains to our lives.