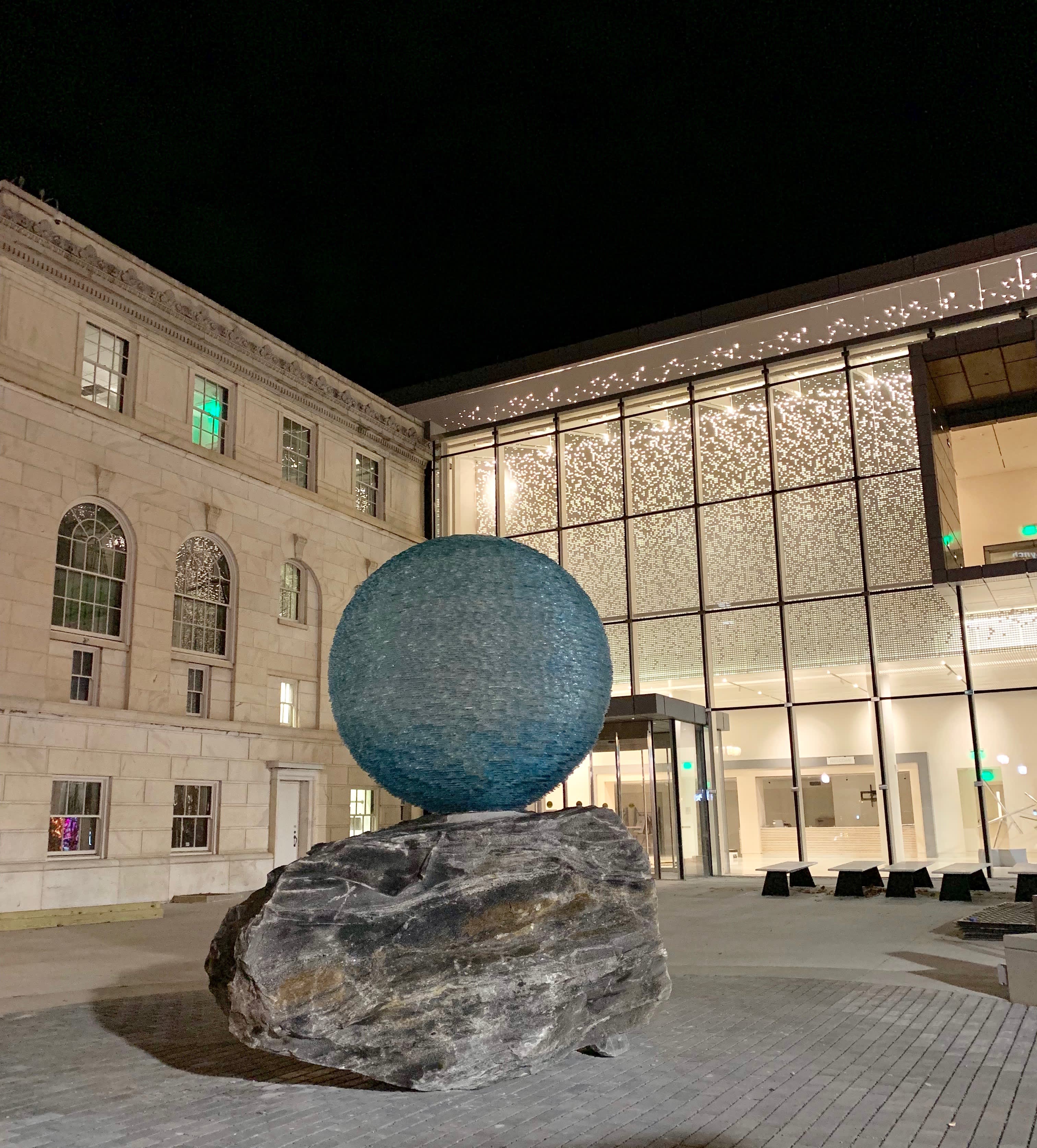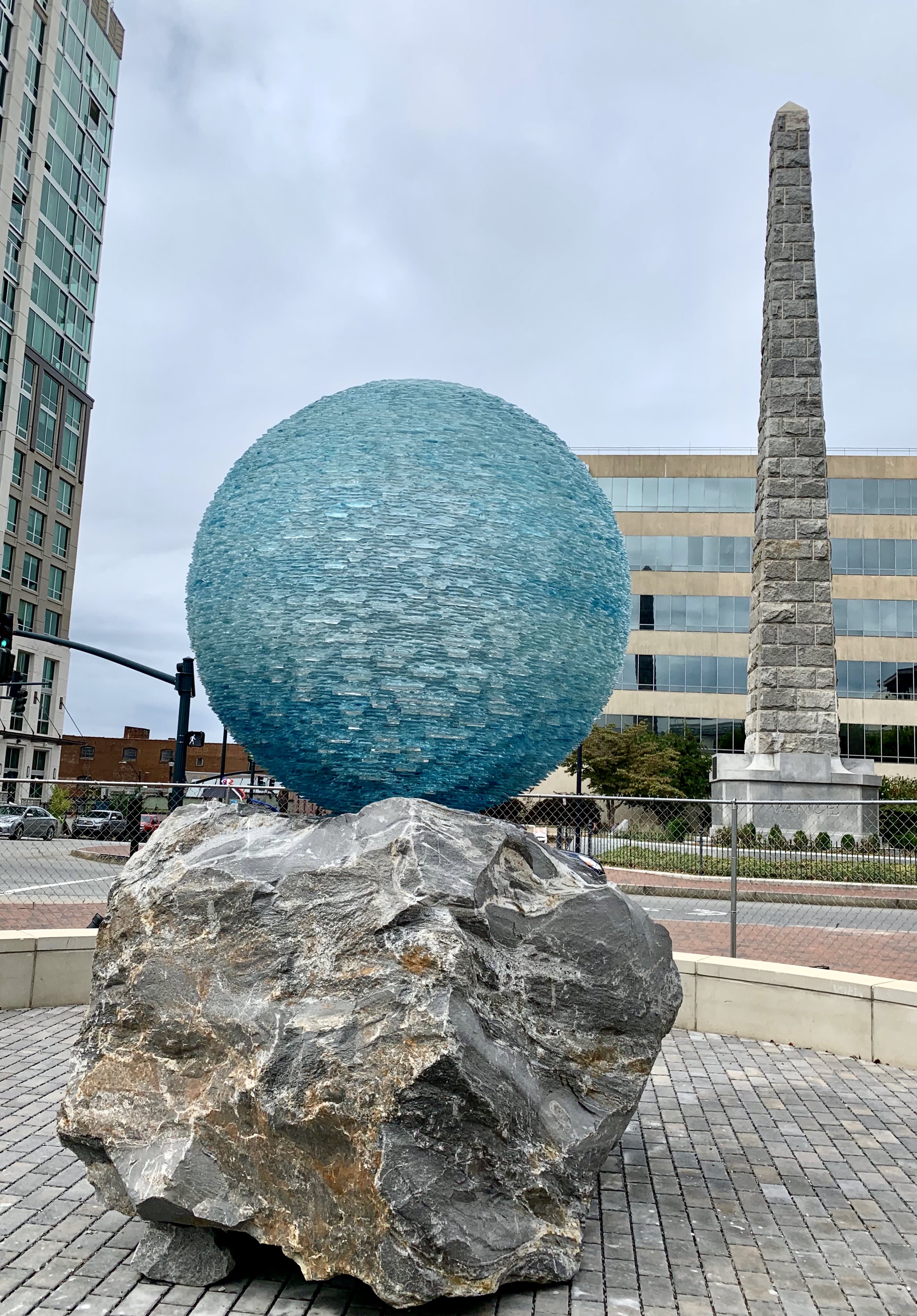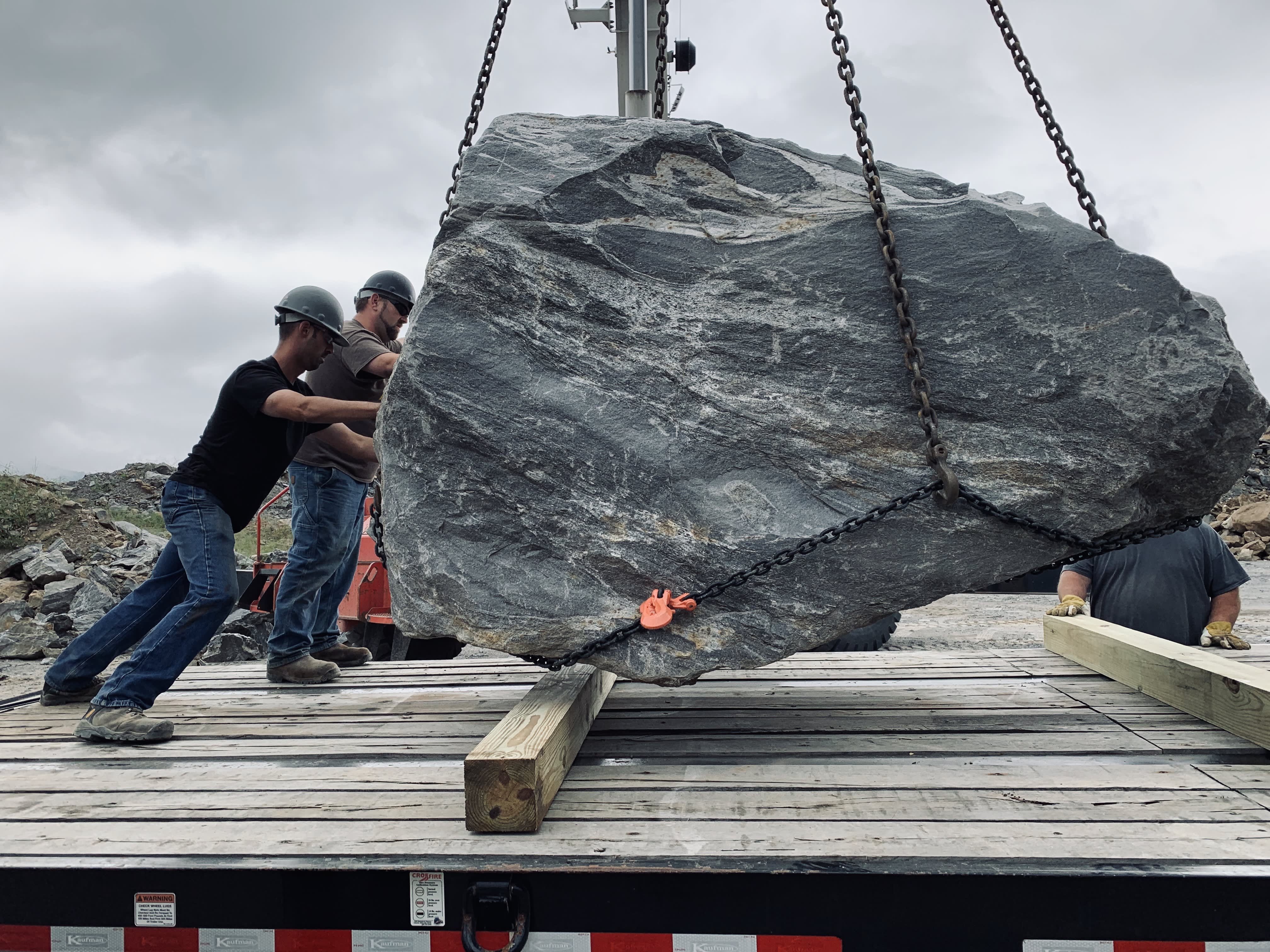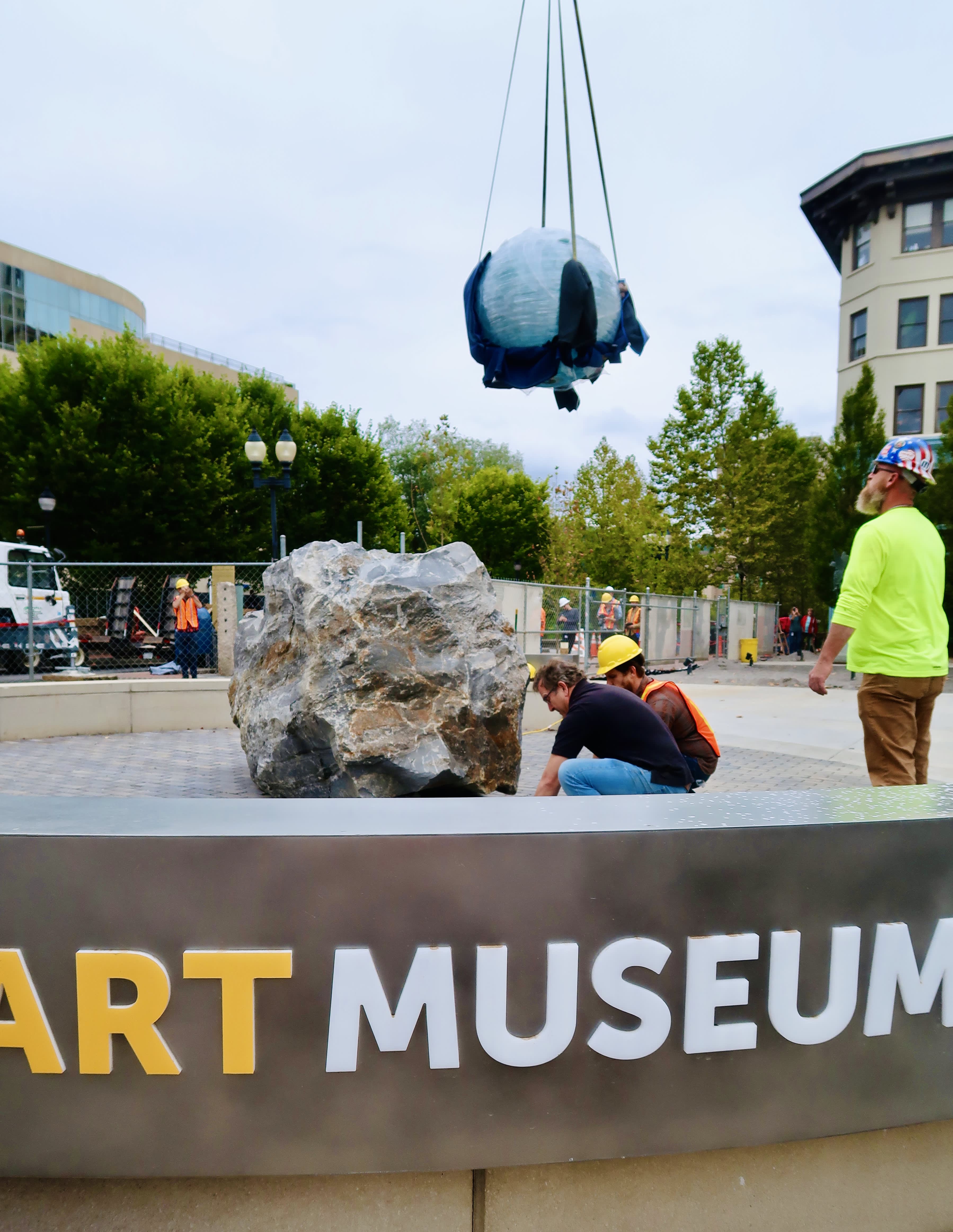 Project
Client: Asheville Art Museum
Location: Asheville, United States
Completion date: 2019
Artwork budget: $135,000
Project Team
Artist
Henry Richardson
Richardson Studios, Inc.
Client
Whitney Richardson
Asheville Museum of Art
Overview
Reflections on Unity is the first public art installation on the plaza in front of the newly expanded Asheville Art Museum. The work consists of a six foot diameter, two ton, hand chiseled glass orb on top of an eight ton boulder from a local quarry. Reflections on Unity is created out of layered circles of reconstructed, fractured glass. Each ring of bonded, shattered glass was mathematically calculated to correspond to a correct circumference for each layer, the sum of which forms this hollow crystalline sphere.
Goals
I am inspired by the concepts of hope, healing, unity and light, of fractured pieces of glass bonded together as a metaphor for a better world. The museum is opposite the controversial Vance monument, an obelisk which memorializes Zebulon Vance, a Confederate Colonel, Governor, and US Congressman. For its inaugural public work, the museum has taken the bold step of confronting the monument with Reflections on Unity, a quintessentially modern sculpture that speaks of hope and healing. In this current political climate of dissension and division, the orb is a symbol of how individuals in society can create a common bond. The boulder on which the orb rests is of the same local stone as the monument, essentially creating a conversation with it.
Process
The museum curator, Whitney Richardson (no relation), saw my work at the Frost Art Museum in Miami and had the vision to see its relevance for the public plaza in front of the new Asheville museum and opposite the Vance Memorial. There were many moving parts on the path to the finished installation: art handling and transport, selection of the perfect boulder at the quarry, many strong assistants, crane operators, city traffic controllers. This was, in addition to an artistic and conceptual realization, an engineering feat that was perfectly executed!