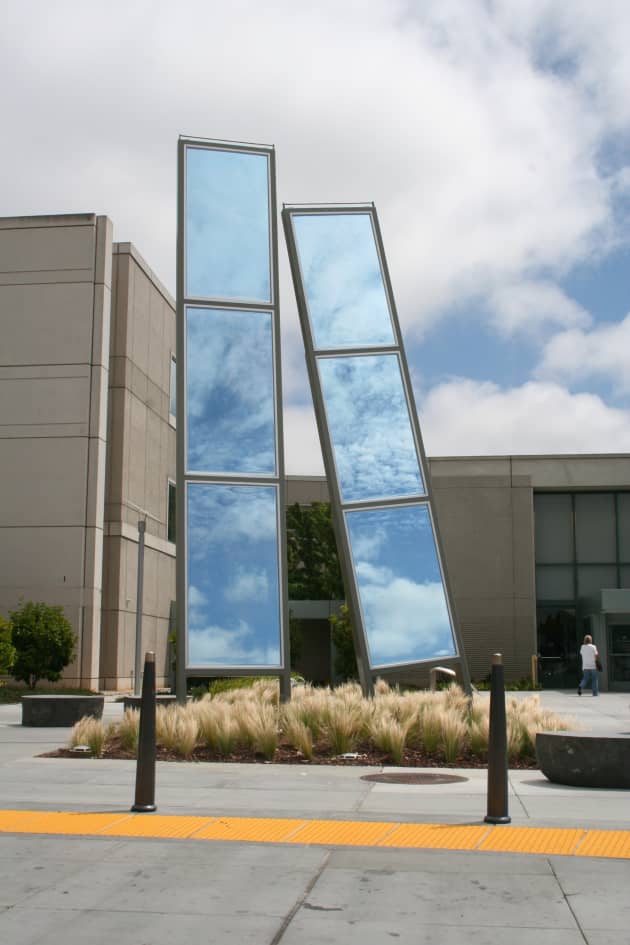 Photo: Steve Gillman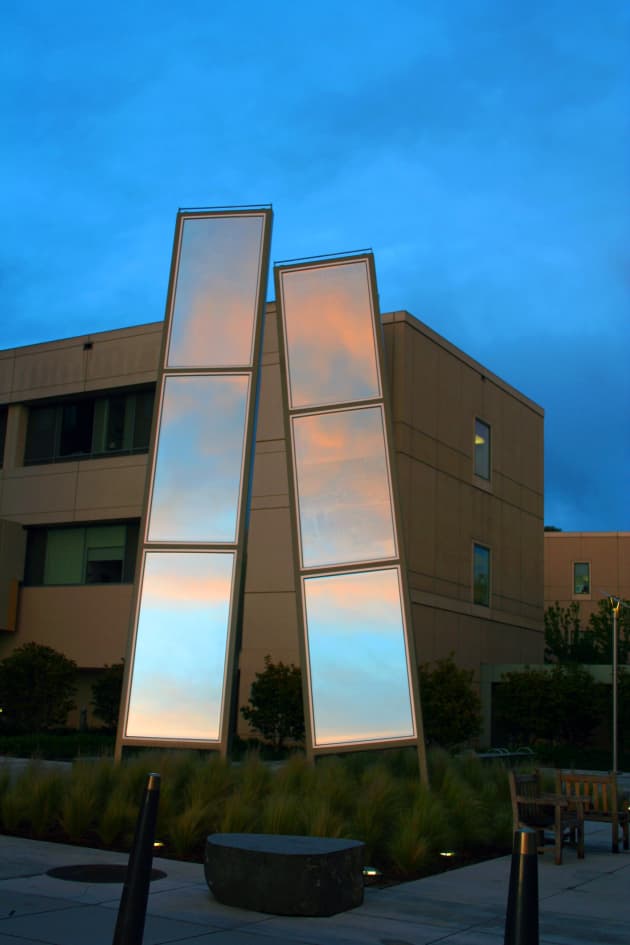 Photo: Steve Gillman
Client: Kaiser Permanente
Location: Vallejo, United States
Completion date: 2011
Artwork budget: $133,000
Project Team
Industry Resource
Keith Hofer, Steel Fabricator
Other
Beth Jones and Lynda Jolley
Overview
Real Time, Steve Gillman, 2009, Kaiser Permanente Vallejo Medical Center in Vallejo, CA, Reflective Tempered and Laminated Architectural Glass, Steel, Black California Granite Benches, Plantings, ($133,000). A pair of totemic elements (28 feet and 25 feet tall respectively) serve as a way finding entryway landmark for the medical center. In this view, people arriving at the center are greeted with a dynamic yet meditative reflection of the sky with all its changing clouds and colors, an experience that is consistent with Kaiser's longtime use of meditation in their pain management program.
Goals
The primary goal was to create a meditative work that would not only stand as a statement about Kaiser's "thrive" policy, but to design a project that actually functions, in this case as active meditative opportunity. As part of the piece, three stone benches are provided to invite people to stop and re connect with the natural world. On the opposite side is a photographic history of Kaiser Permanente.
Process
Most of the collaboration consisted of working with Kaiser management on the composition of the photographic history of Kaiser.