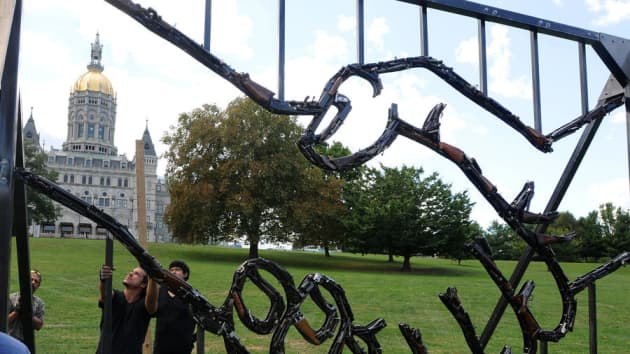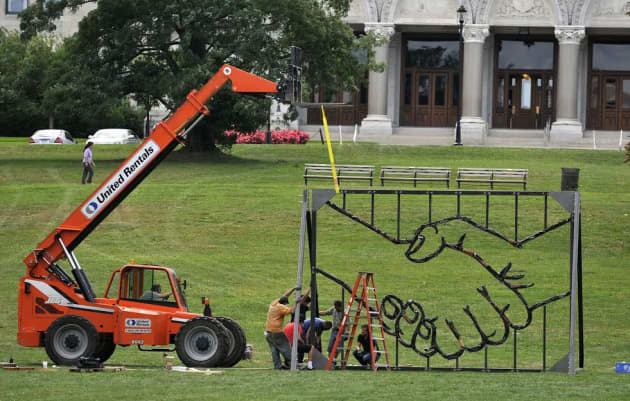 Photo: Christine Stuart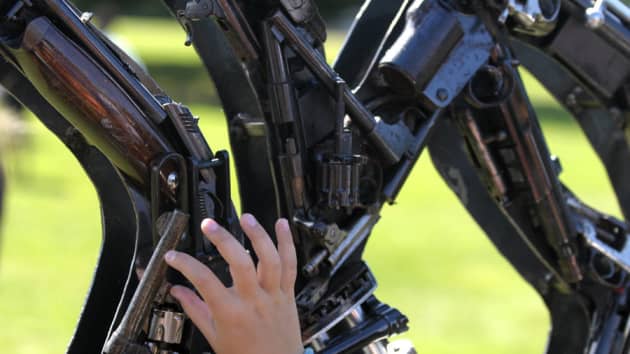 Photo: Patrick Raycraft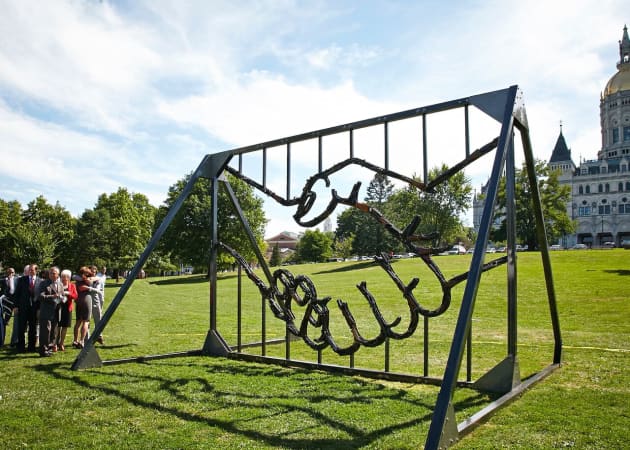 Photo: Christine Stuart
Client: Raise the Caliber
Location: Hartford, CT, United States
Completion date: Jan 01, 2014
Artwork budget: $850,000
Project Team
Artist
Michael Kalish
Michael Kalish
Client
Jessica Mindich
Raise the Caliber
Overview
The design of the sculpture, made of 2,000 pounds of steel and wood, is two hands shaking. The sculpture is about 30 feet wide and about 18 feet tall. It's a message of goodwill and peaceful cooperation, a harmonious message, especially when compared to the the steel and wood's original use. They were illegal firearms purchased in gun buyback operations in New Jersey.
Goals
"Raise The Caliber" is a national advocacy campaign to end illegal gun violence. The goal with the large sculpture made of these illegal guns that have been removed from the streets was to bring attention and awareness to illegal guns.
Process
The "Raise The Caliber" campaign was started by Jessica Mindich, who raised funds by repurposing evidentiary guns and shell casings swept from crime scenes to buy back 395 illegals guns in Newark. Mindich brought on Michael Kalish to fashion those reclaimed guns into an art piece to draw attention to the issue of illegal firearms. In Kalish's design, it was very important to him that the guns were not melted down but rather remained looking like guns to really emphasize the message of the project.