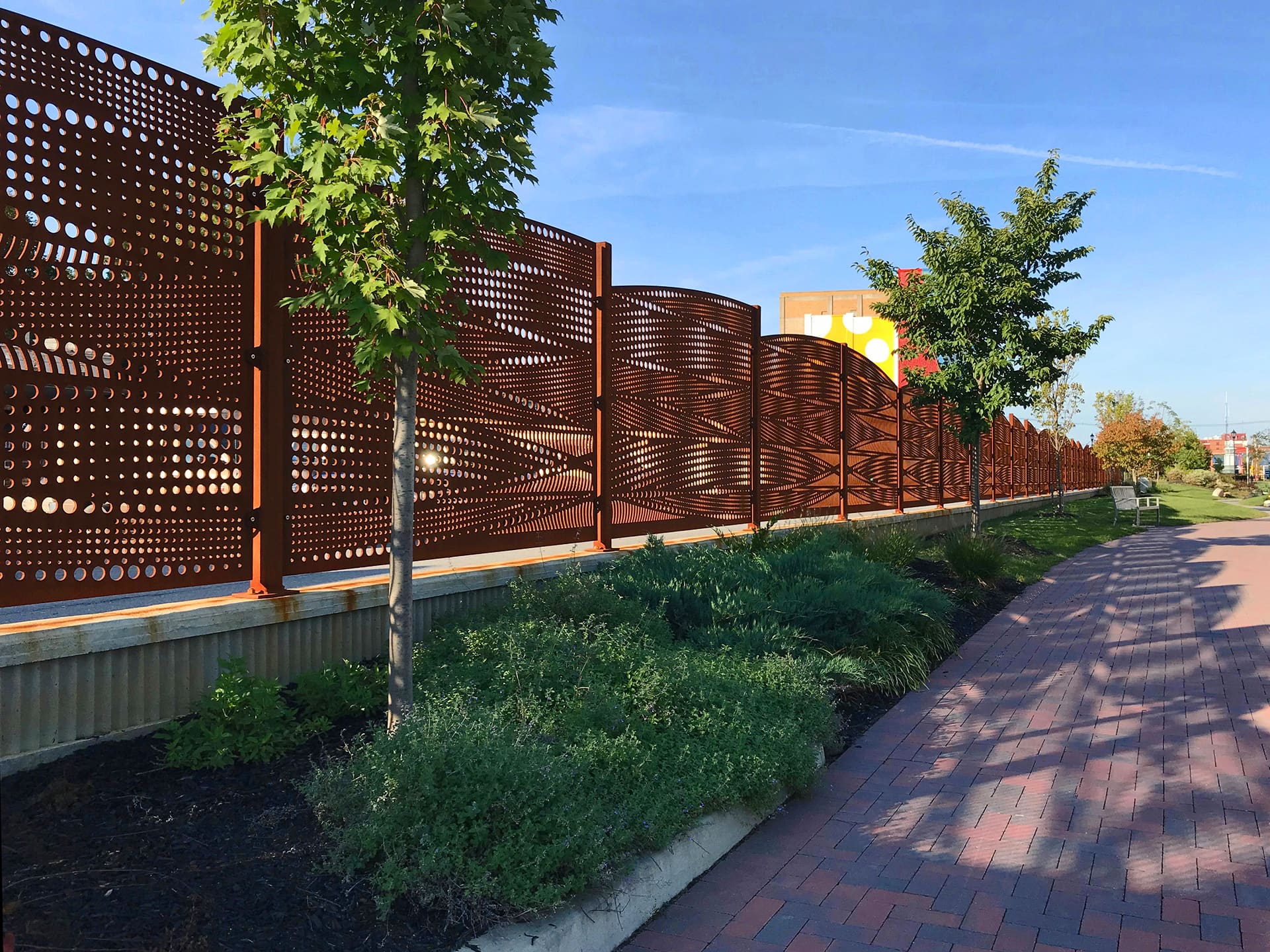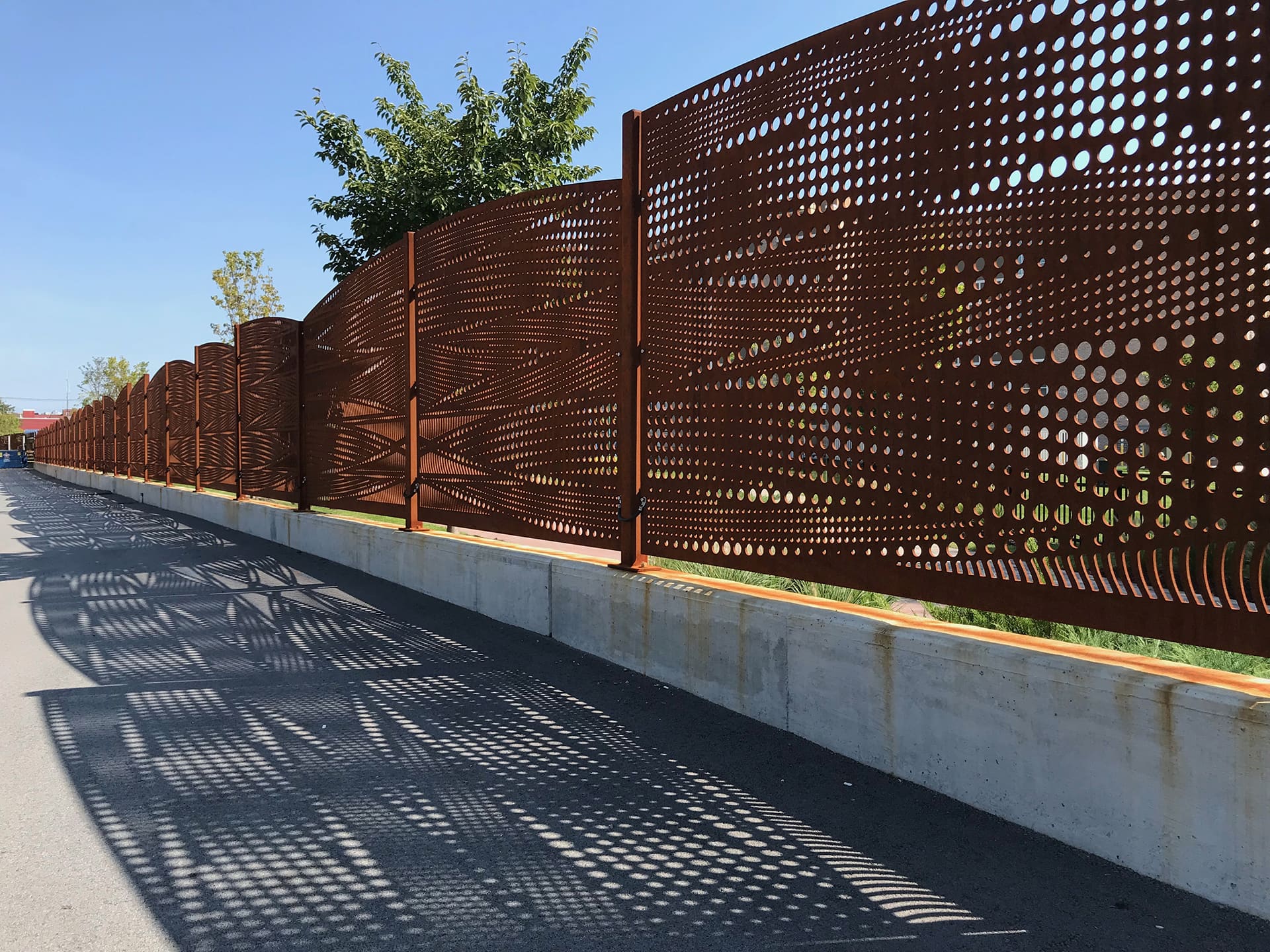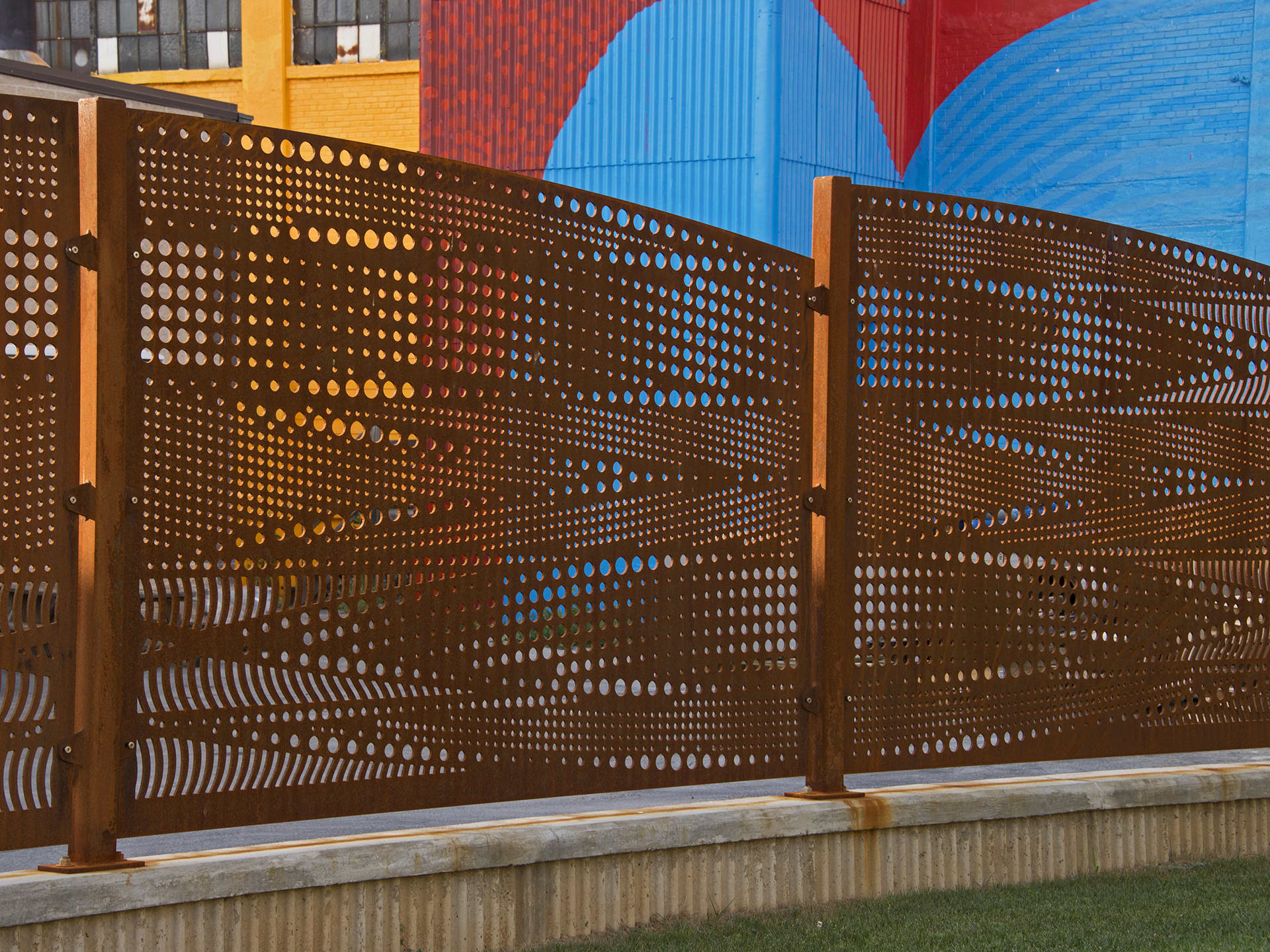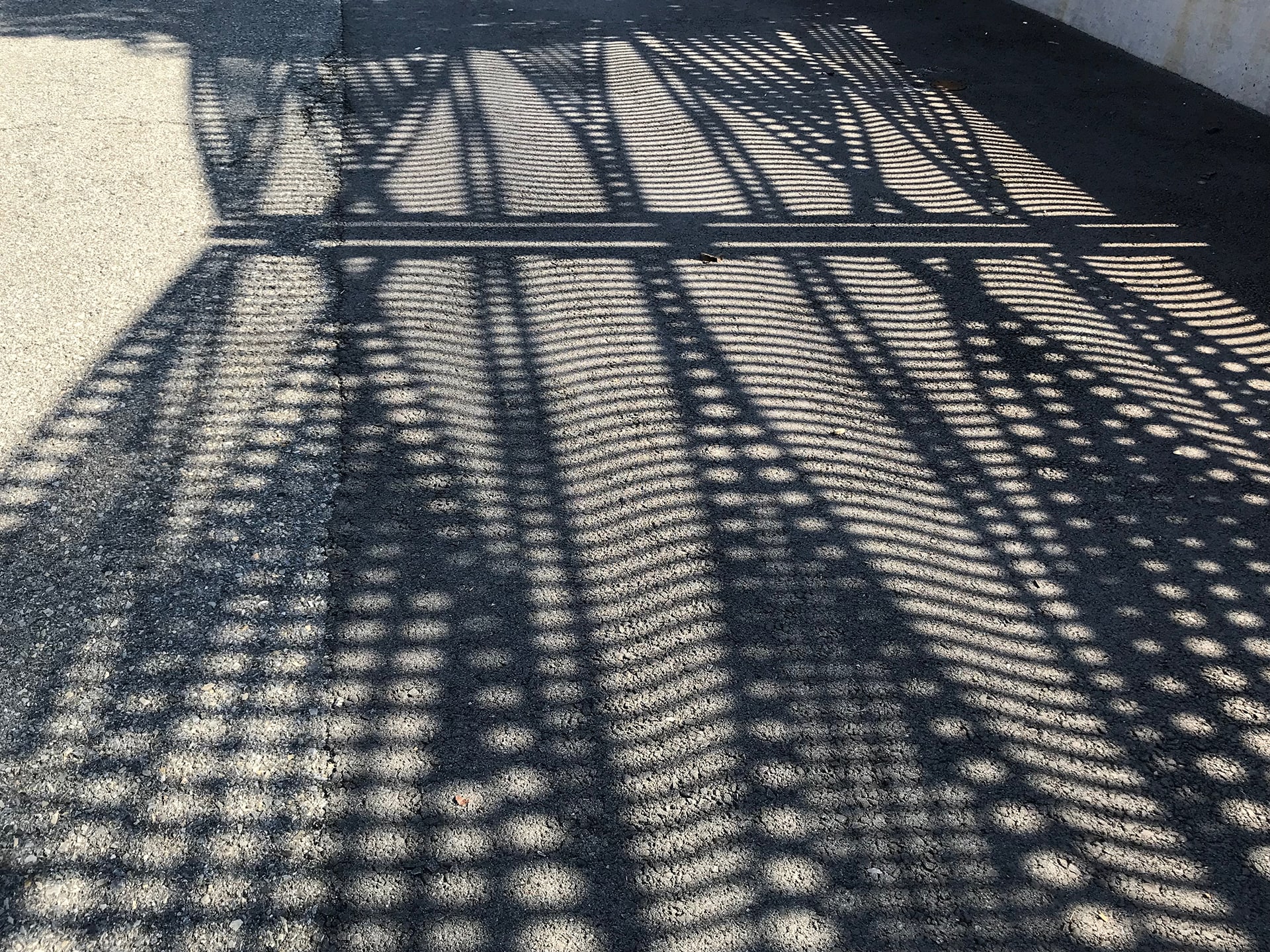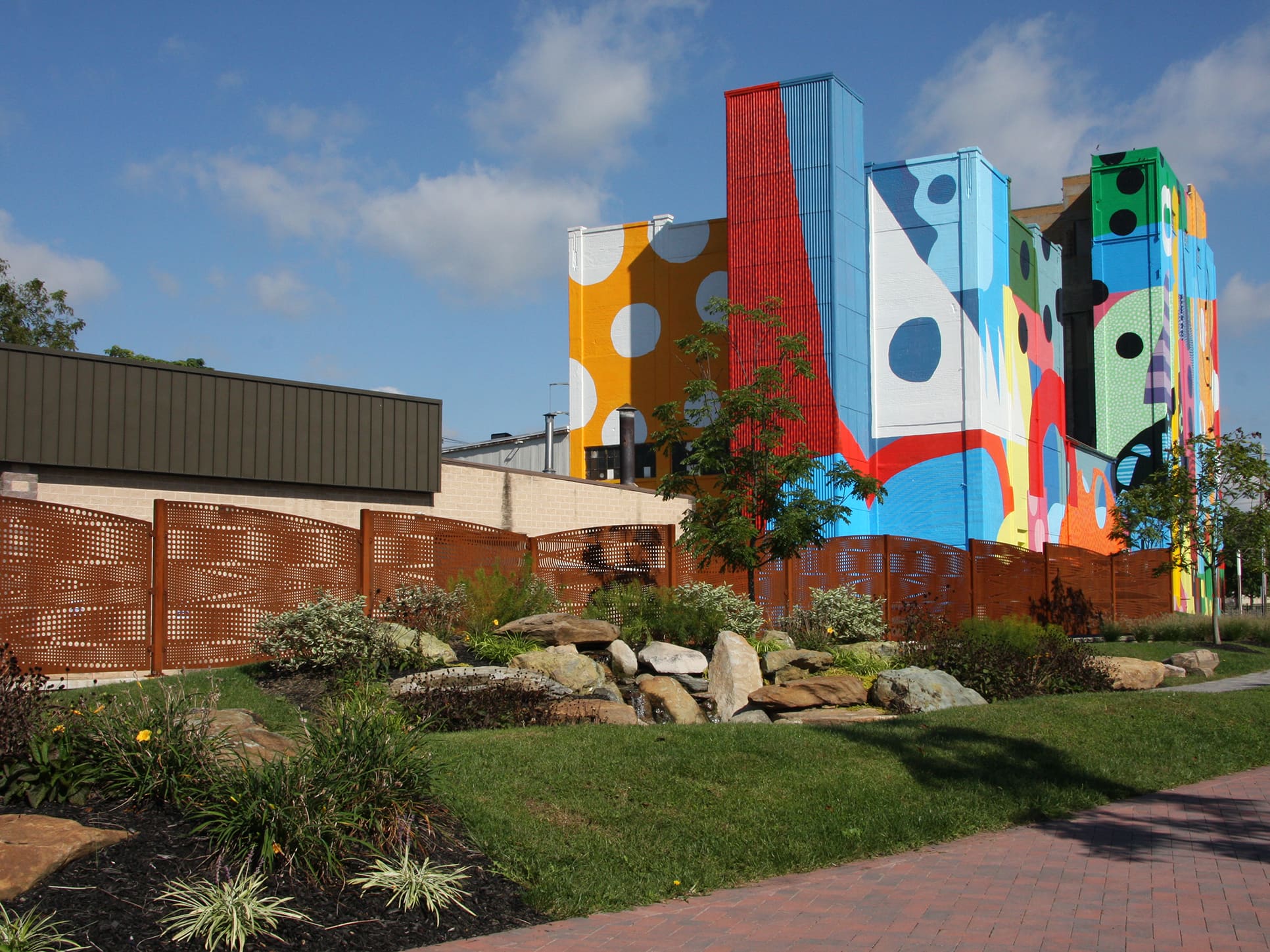 Project
Client: City of Hagerstown
Location: Hagerstown, United States
Completion date: 2018
Artwork budget: $150,000
Project Team
Public Art Agent
Rodney Tissue
City of Hagerstown, DPW
Industry Resource
Ray Crampton
Pro-Fabricators
Artist
Vicki Scuri
Vicki Scuri SiteWorks
Overview
Hagerstown gained the nickname, "Hub City," as it continues to be a significant transportation hub. Major railroad systems like the Baltimore and Ohio and the historic Western Maryland Railway once converged at this site. The flowing pattern design recalls the passing of trains and the glint of light on water, suggested by the nearby destination, the Lower Lake in City Park. As one meanders through along the Trail, the Railroad Switch Fencing transforms the boundary, screening the Sculpture Garden while promoting a cultural narrative and sense of place.
Goals
The goals for this project include: providing a fence with symbolic patterning along the perimeter of the site, recalling the railroad history and use of this site as a hub for the Western Maryland Railway Depot, integrating the fence with the landscape and promote the park identity with the Cultural Trail, and screening the park from the adjacent electrical contractor yard located on the opposite side of the fence.
Process
The Artist worked closely with the Department of Public Works, the Arts Commission and the Stakeholders to create symbolic imagery capturing Hagerstown identity as a railroad hub. The Artist collaborated with the Department of Public Works on the fabrication and installation of this Artwork, working with a local fabricator. The project was implemented as a design-build, with engineering support and landscape installation provided by the City of Hagerstown.