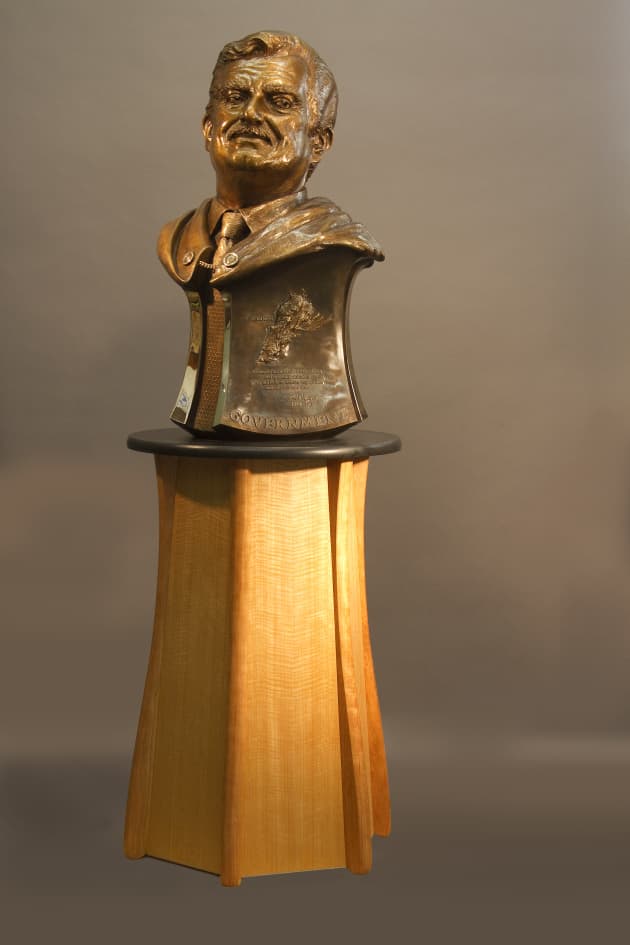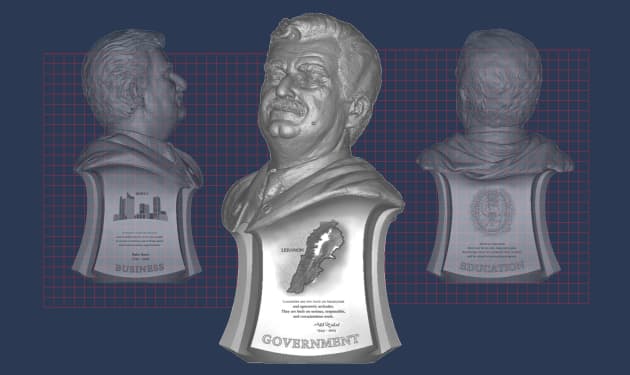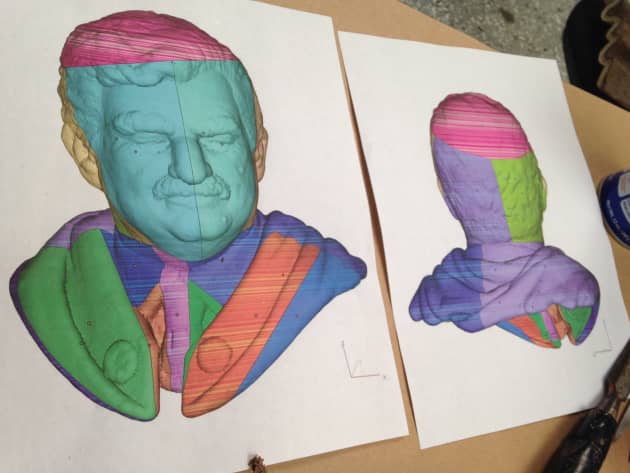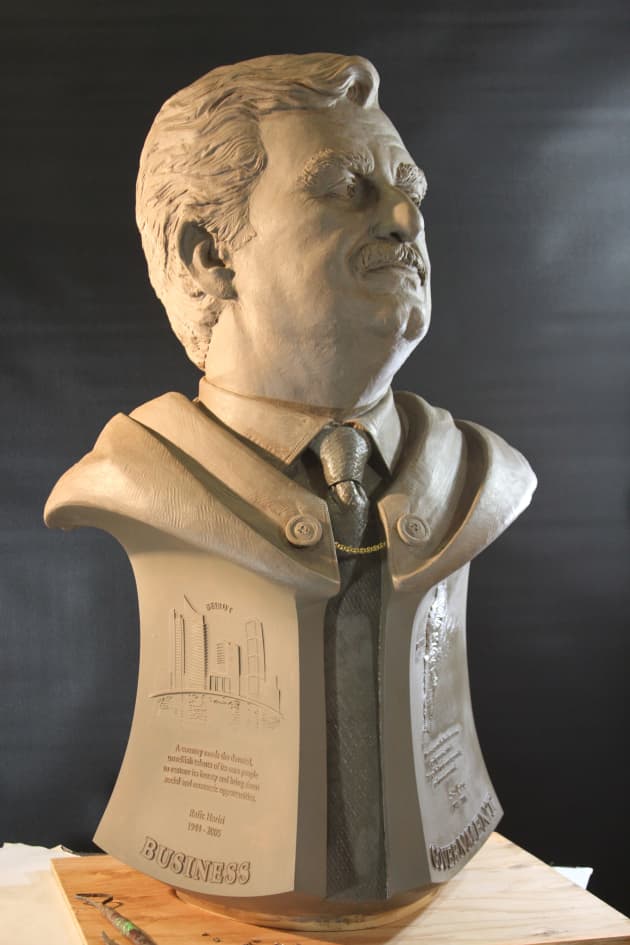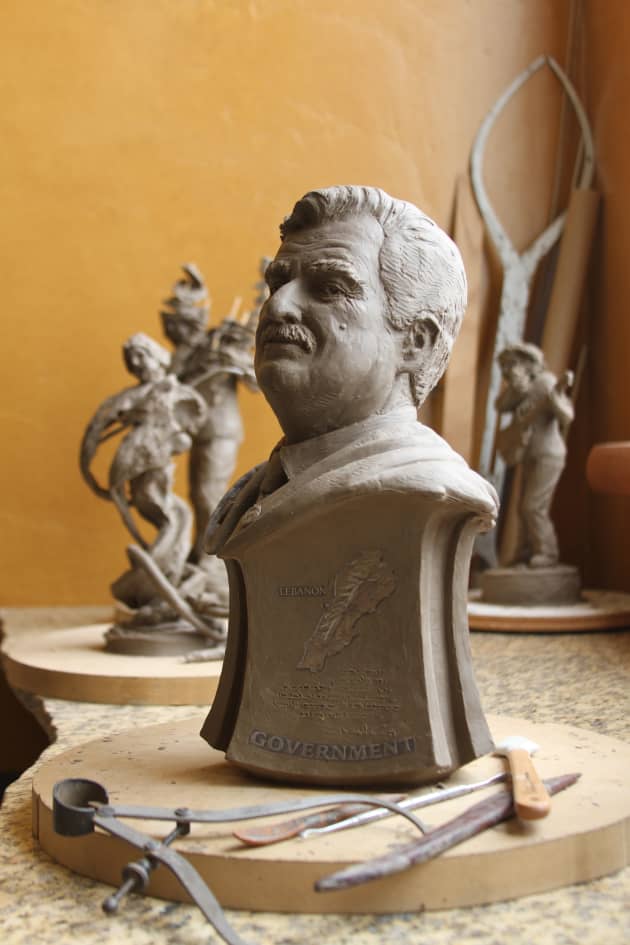 Client: Georgetown University/Hariri Foundation
Location: Washington, DC, United States
Completion date: 2018
Artwork budget: $80,000
Project Team
Artist
Jason Johnston
Jason Johnston
Artist
Chas Martin
Chas Martin
Industry Resource
Form 3D Foundry
Form 3D Foundry
Industry Resource
Timothy Parks
TW Bronze
Overview
Bust of Rafik Hariri, Former Prime Minister of Lebanon (1950-2005)​ was commissioned by Hariri Foundation and Georgetown University. The sculpture honors the statesmanship, mentorship and educational commitment of Rafik Hariri. The bronze was dedicated in September of 2018 when it was installed as the centerpiece in the lobby of the Rafik B. Hariri Building, home of the McDonough School of Business at Georgetown University, Washington, D.C. Cast bronze. Dimensions: 88″H x 25″W x 21″D
Goals
Mr. Hariri was a unique figure whose life and actions combined integrity in government, innovation in business and value in education. The goal was to tell that story in a sculpture that honors the man and his contributions to Lebanon and international relations. This realistic portrait is 150% life size. Its size and posture are heroic. The base includes two quotes by Mr. Hariri, one on government and one on business. The third base panel is focused on education and displays the logo of Georgetown University.
Process
This commission was won on the basis of Eichinger's highly detailed 18" clay model. The model was scanned with a 3D camera. Reverse molds were printed 150% LIFE size on a 3D printer. The inside of the mold was painted with clay. The mold was removed and the entire surface was reworked to enhance details and textures. A 3D print of the base was created from digital files. The base was also augmented with clay to refine details. Base and bust were assembled and cast in bronze. A wood and granite foundation is the final stage which is currently in construction.
Additional Information
The bronze was dedicated later in September 2018 when it was placed at the Rafick B. Hariri Building, home of the McDonough School of Business at Georgetown University, Washington, D.C.