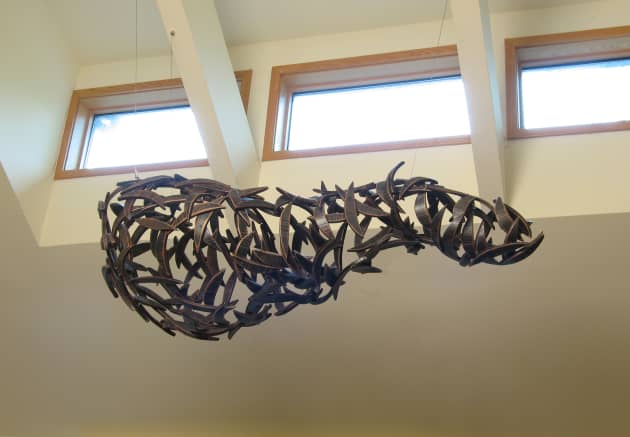 Photo: Michael Bauermeister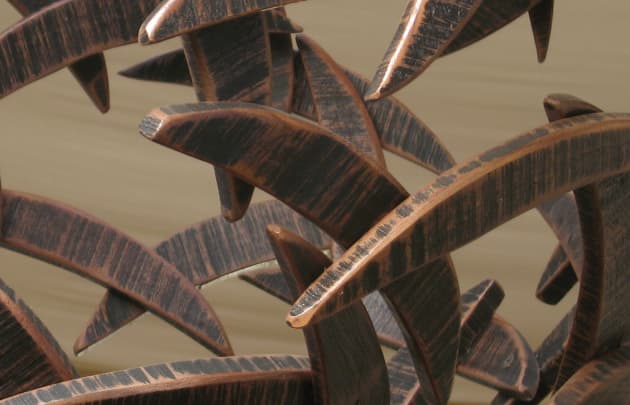 Photo: Michael Bauermeister
Client: Private Client
Location: St Louis, MO, United States
Completion date: 2017
Artwork budget: $20,000
Project Team
Overview
"Murmuration" is inspired by the flocks of birds that are like beautiful airborne sculpture. It is made of about 200 walnut "birds" attached together in a hollow cloud and suspended from the ceiling. This piece is 28x34x62 but the idea could be expanded to any size.
Goals
The constraints of size, palette, and texture dovetailed perfectly with the subject and material.
Process
I see this piece as a prototype for a larger piece for a larger space. I can envision an installation that would involve hundreds of "birds" and possibly multiple groups of them.