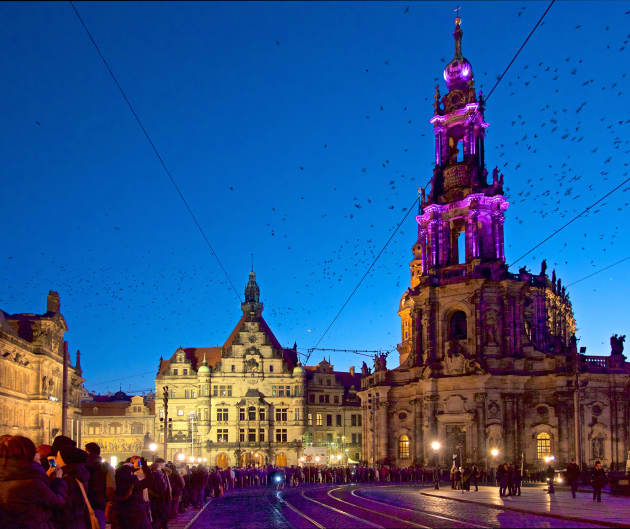 Photo: ©Craig Collins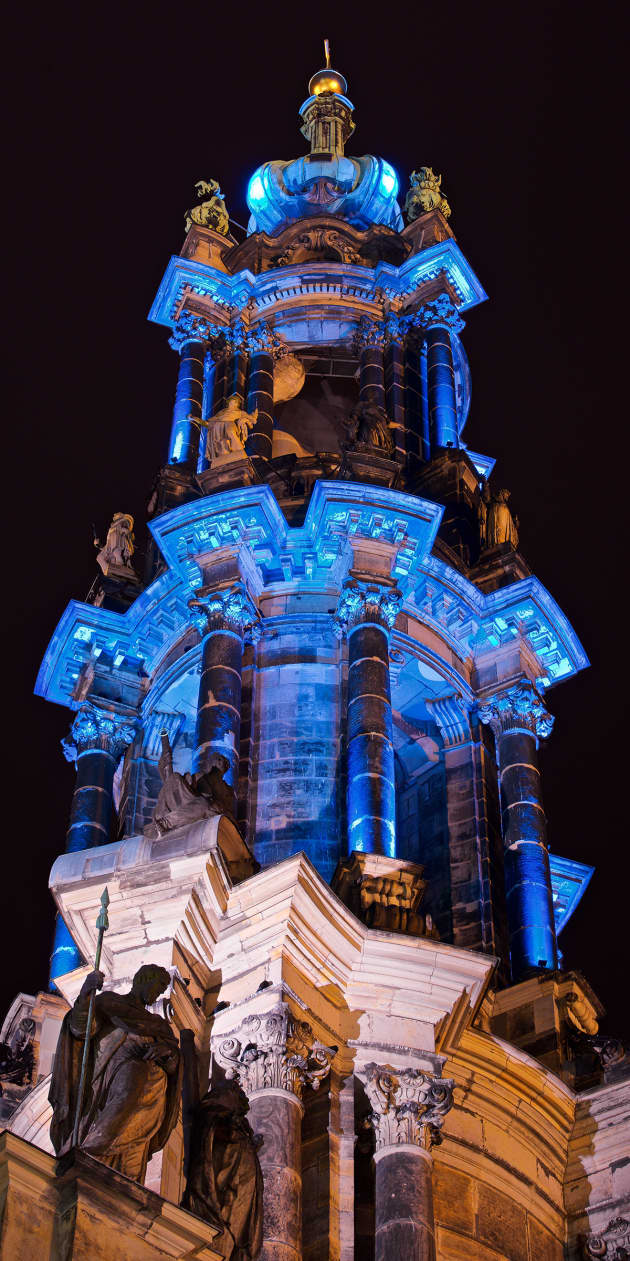 Photo: ©Craig Collins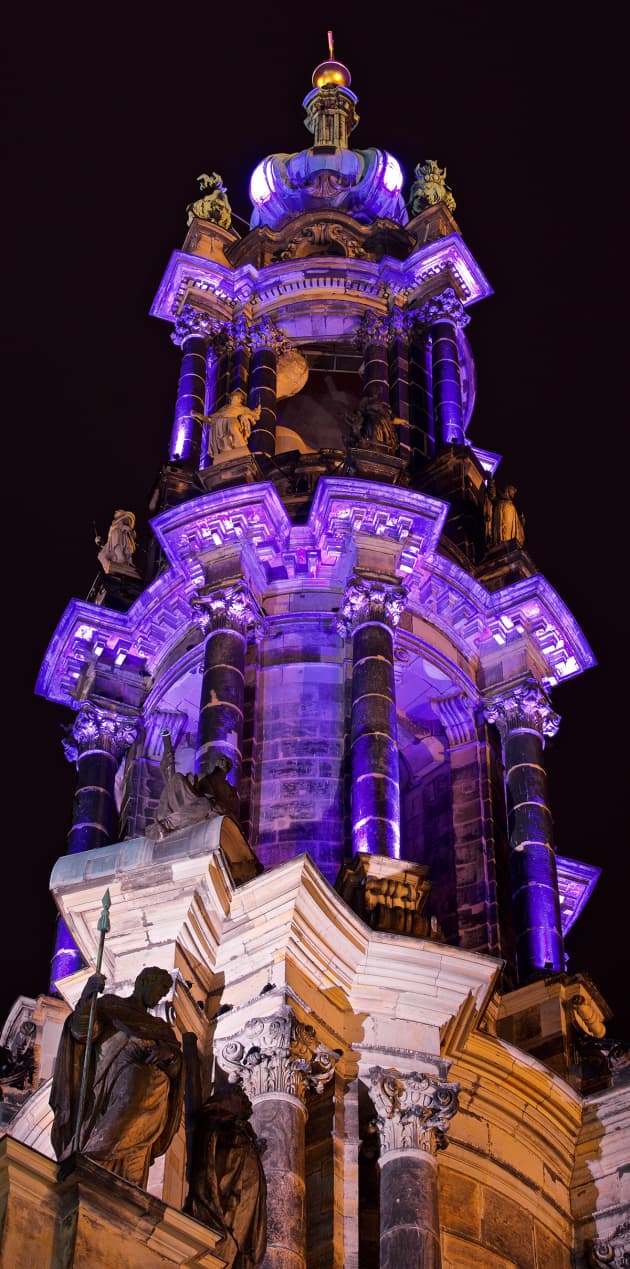 Photo: ©Craig Collins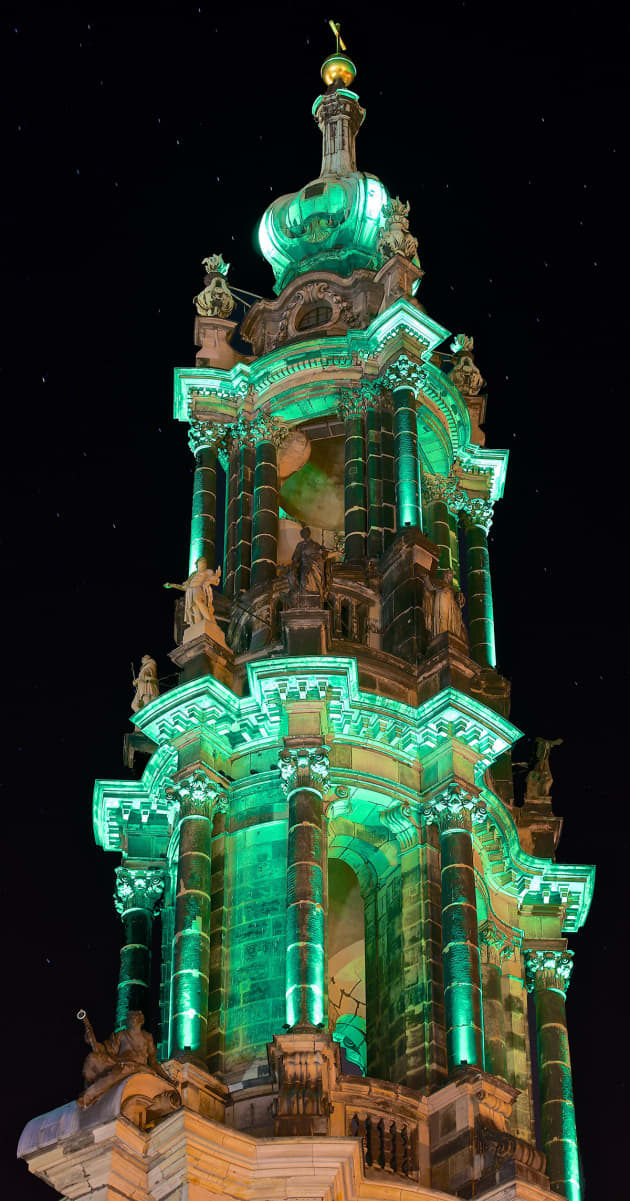 Photo: ©Craig Collins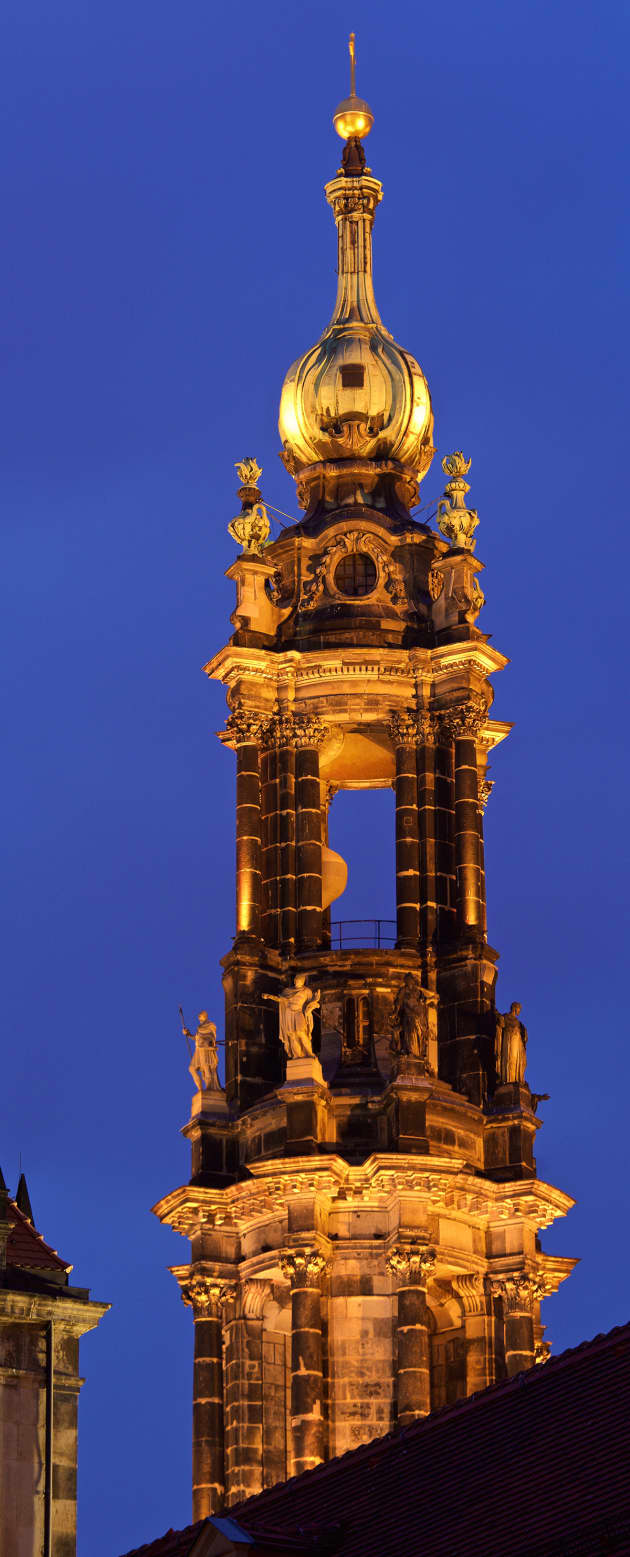 Photo: ©Craig Collins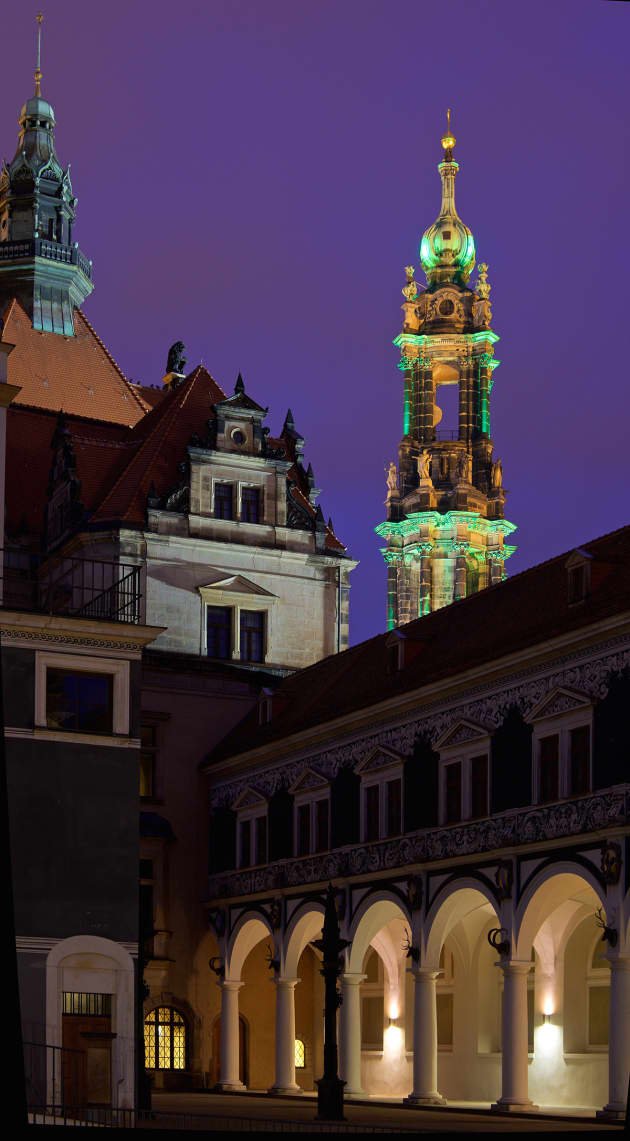 Photo: ©Craig Collins
Client: City of Dresden, Germany
Location: Dresden, Germany
Completion date: 2015
Artwork budget: $140,000
Project Team
Artist
Stuart Williams, Environmental Artist, New York
Stuart Williams / Environmental Artist
Photo Documentation
Craig Collins, Photographer, Los Angeles
Craig Collins Studio / Photography
HD Video Documentation
Martial Barrault, Cinematographer, Lyon & Paris
Buster Films
Other
City of Dresden, Mayor's Office
Other
Dresden Sister City, Inc.
Other
Dresden Department of Culture and Monument Preservation
Other
Free State of Saxony, Germany
Other
Columbus Sister Cities International
Industry Resource
Bauen mit Alpintechnik, Dresden (installers)
Industry Resource
Stagelight, Coesfeld, Germany (lighting technicians)
Industry Resource
Philips Lighting, Königsbrunn, Germany
History Consultant
Stephanie Dieckvoss, Art Historian, London
Other
U.S. Embassy, Berlin
Other
New York Foundation for the Arts
Other
U.S. Consulate, Leipzig
Overview
For the 70th anniversary observance of the bombing of Dresden in WWII, the City of Dresden welcomed New York artist, Stuart Williams to install his project, "Breath of Life/Dresden" on the historic Dresden Cathedral Ss. Trinitatis. Williams transformed the facade with light… making the Cathedral appear to "breathe." Waves of light, rising and falling at the pace of human breath, created the visual impression of respiration. Completed in 1738, the Dresden Cathedral is one of Dresden's foremost landmarks. A light installation here, towering 275 feet above the heart of the city, became an artwork on the scale of the cityscape.
Goals
February 2015 marked the 70th anniversary of the bombing of Dresden. In the closing days of World War II, 3 days and nights of Allied bombing created a devastating firestorm which incinerated Dresden and suffocated its victims. A Baroque city of unparalleled architectural treasures — Florence on the Elbe — Dresden's destruction was a profound loss to the cultural heritage of the whole world. The night of February 13, 2015, — exactly 70 years since the bombing began — 10,000 people formed a human-chain around the old city and the Cathedral as Williams' "breathing" light installation soared above. As a key component of Dresden's historic "silhouette," the vision of one of Dresden's greatest historic landmarks — destroyed in 1945, and painstakingly rebuilt in the 1980s — appearing to breathe, was profoundly moving. This highly visible public artwork linked two former adversaries from WWII — the most deadly war in human history — offering a breathing beacon of hope, and a compelling message for world peace. Said Williams, "as an artist, I see this project as a way of honoring the survival and renewal of one of Europe's most beautiful cities. In the end, it becomes an affirmation of life itself."
Process
In 2011 Williams was commissioned to create a large scale outdoor installation in Columbus, Ohio. "Breath of Life/Columbus" was installed in 2012. During the planning process, Columbus Sister Cities International and Dresden Sister City Inc. commissioned Williams to travel to Dresden, Germany (sister city to Columbus) to research potential sites for a "sister installation" in Dresden. Working hand-in-hand with Dresden city officials and the provincial government of Saxony, Williams played a leading role in selecting the historic Dresden Cathedral Ss. Trinitatis as the project site. It took more than three years to obtain all necessary permits. Sponsors included: the City of Dresden, Dresden Sister City Inc., Columbus Sister Cities International, the U.S. Embassy in Berlin, and an anonymous foundation in New York, among many others. The artist hired lighting technicians from Coesfeld, Germany and a team of specialized installers ("climbers") from Dresden to secure an array of energy-efficient, computer-controlled LED lighting fixtures onto the facade of the Cathedral. Working with a seven-person French film crew and a film director from New York, a documentary film on the project is currently in development. Williams developed his concept for simulating breath with light during a sabbatical in Paris in 2009.
Additional Information
Past shadows present in Germany, no more darkly than in Dresden. Sparked by the World War II firebombing of that royal Saxon city, Neo-Nazis rally there, making it a flashpoint of rising nationalism. One American artist, granted rare permission, uses the historic Dresden Cathedral as a monumental canvas to shine a luminous, breathing message of reconciliation. Can art help illuminate a path to peace? "Breath of Life/Dresden" was a Nominee for the 2015 Global Fine Art Awards. They called it "an emblematic artwork of timeless and far-reaching importance." View all Williams' work at www.stuartwilliamsart.com