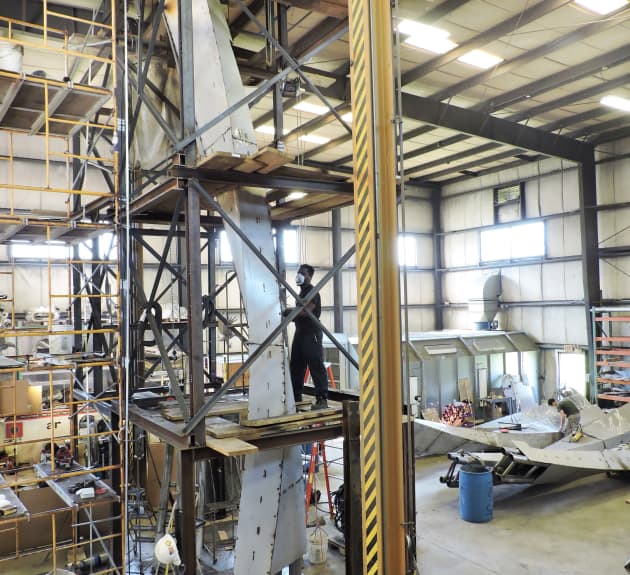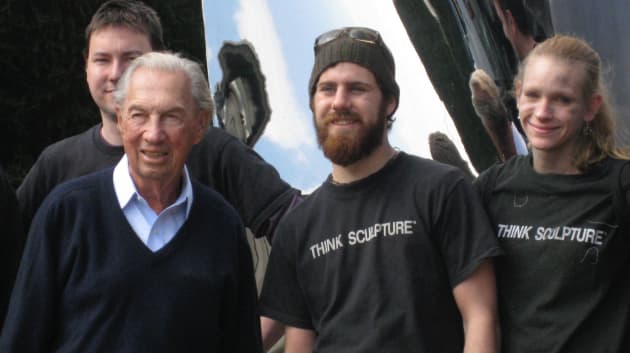 Client: EKA Monumental Sculptures
Location: Baltimore, MD, United States
Completion date: 2009
Artwork budget: $135,000
Project Team
Industry Resource
Ben Fichtner
Providence Engineering
Public Art Agent
Kathryn Scott
EKA Monumental Sculpture LLC
Industry Resource
ART Research Enterprises
Overview
35' Stainless Steel with Polished Finish
Goals
The artist made a clear Lexan Model for us to enlarge to 35' tall to be installed inside the Wilmer Eye Institute at John Hopkins Hospital in Baltimore Maryland. The overall design was to be the focal point inside the atrium by using Stainless Steel with a Polished Finish.
Process
Artist John Safer supplied us with a clear lexan model for us to enlarge. We worked with the Artist on the finish desired on the metal. Samples were produced for approval. ART internally engineered an armature and anchor system for the sculpture. The desired height of the sculpture was 35' tall. Patterns were developed and a drop point grid was designed with Providence Engineering for accurate build perimeters. The sculpture was created in sections and then assembled and hard welded. The concave and convex forms of the sculpture were created using a series of metal forming techniques. The final finish was a polish on all sides of the sculpture
Additional Information
The final Sculpture was stood up and critiqued by the Artist for final approval.