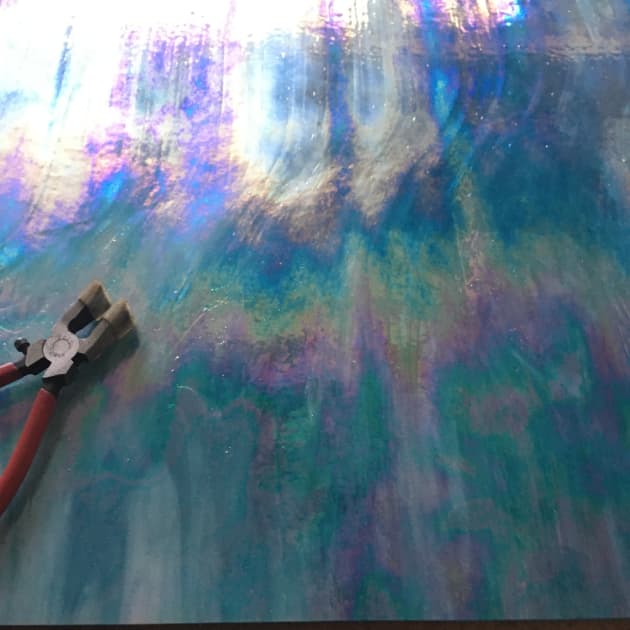 Photo: WOWHAUS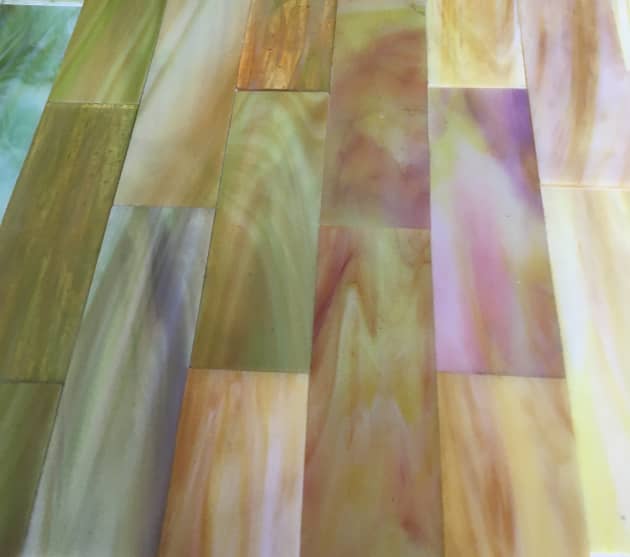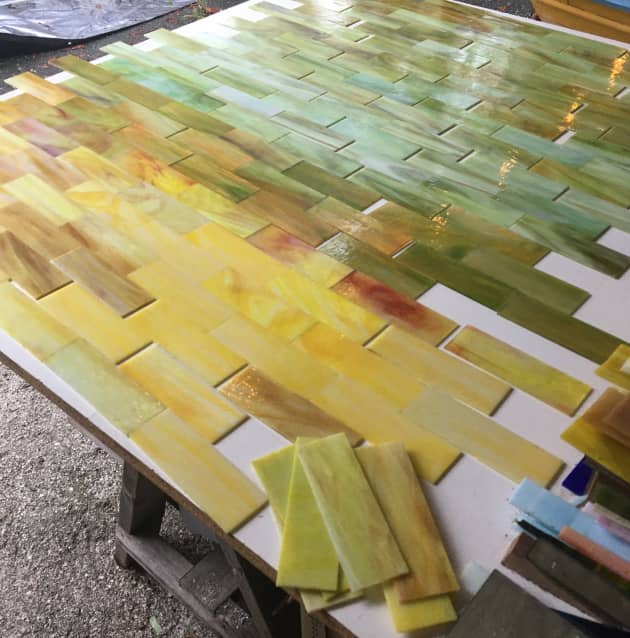 Client: Holland Partner Group
Location: Oakland, CA, United States
Completion date: 2021
Artwork budget: $218,000
Project Team
Art Consultant
Chandra Cerrito
Chandra Cerrito Art Advisors
Industry Resource
Tik Tam
KZ Tile
Overview
An architecturally-integrated, signature 28' x 30' handcrafted iridescent glass mosaic transforms a blank North-facing wall into a welcoming art feature that defines a sense of place, signaling this developer's commitment to quality, innovation and community. The oak tree is the namesake of Oakland; imagery is inspired by a photo of an acorn bract taken under a microscope, rendering the microscopic monumental.
Goals
The goal was to create a conceptually and aesthetically compelling art landmark that reflects a unique sense of place, activating a large, North-facing wall on the parking garage of a new residential development via colorful, architecturally-integrated artwork. Complementing the contemporary architectural design, this hand-crafted, abstract mosaic offers a fresh perspective on the oak tree, namesake of Oakland. The highly durable glass mosaic is impervious to the elements and will not fade, also meeting the clients' goals for minimal maintenance in this exterior site. WOWHAUS is utilizing a rich, shimmering color palette of glass with iridescent highlights that catch the light, creating an immersive, atmospheric effect that is ever-changing, enlivening and animating the wall. Conceived of as a signature beacon in the streetscape that distinguishes this new development, the mosaic will be striking when seen afar and intriguing when viewed up close, thanks to the thousands of hand-cut glass pieces, each of which is unique.
Process
WOWHAUS has collaborated closely with the developer, architect and landscape architect, art consultant, City agencies, engineer and installation contractor throughout the project, ensuring successful integration. Beginning with assessment of the clients' goals and vision for the project, we developed a site-responsive, architecturally-integrated design that was refined via our iterative, collaborative design development process, culminating in approval of a final design with material samples. WOWHAUS facilitated sucesful approval of the design with City agencies via collaboration with the Art Consultant and is working closely with the client to dovetail the art installation with the overall construction schedule on this large-scale development.
Additional Information
We take an innovative, modern approach to the ancient medium of glass mosaic. In lieu of pictorial, representative designs, we create bold, abstract, mosaic artworks that are architecturally-integrated, complementing the aesthetics of contemporary architecture. In this piece, we are hand-cutting 2" x 6" mosaic pieces in the form of rectangles that are arranged vertically, creating a sleek, cascading pattern within the composition. We retain the original beauty and patterning of the glass, achieving painterly gradations and shimmering iridescent highlights by painstakingly combining glass obtained from eight distinctive glass manufacturers.