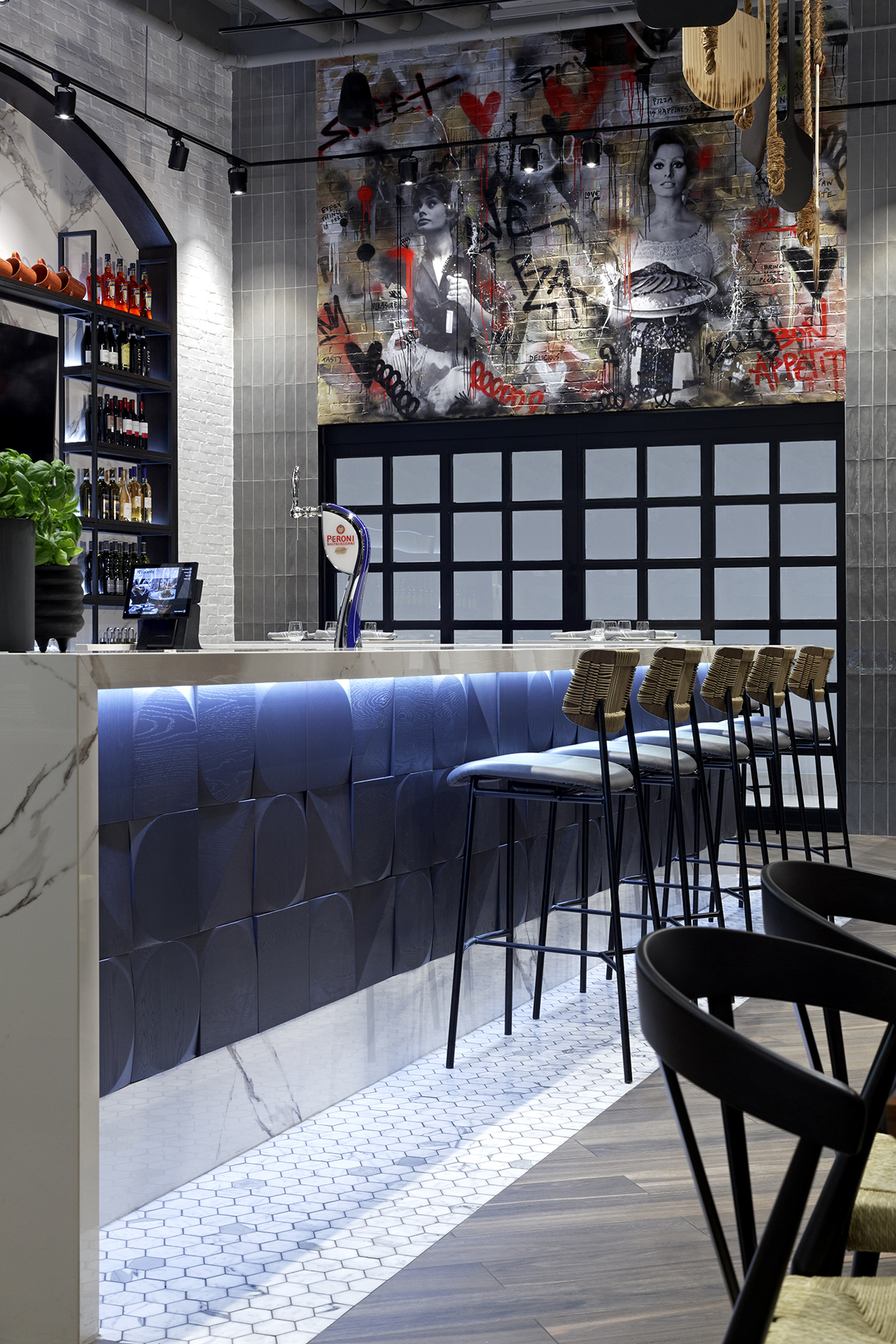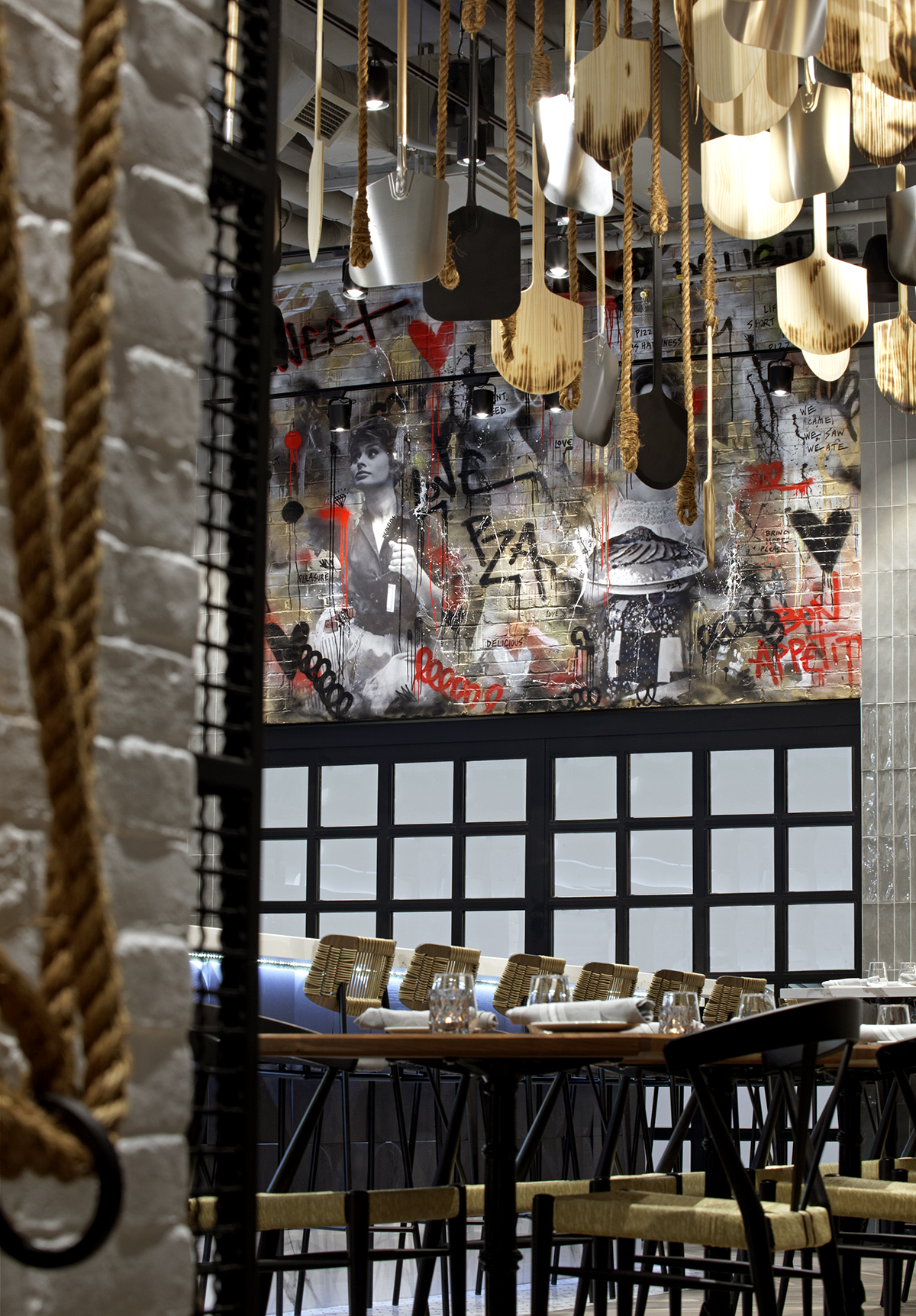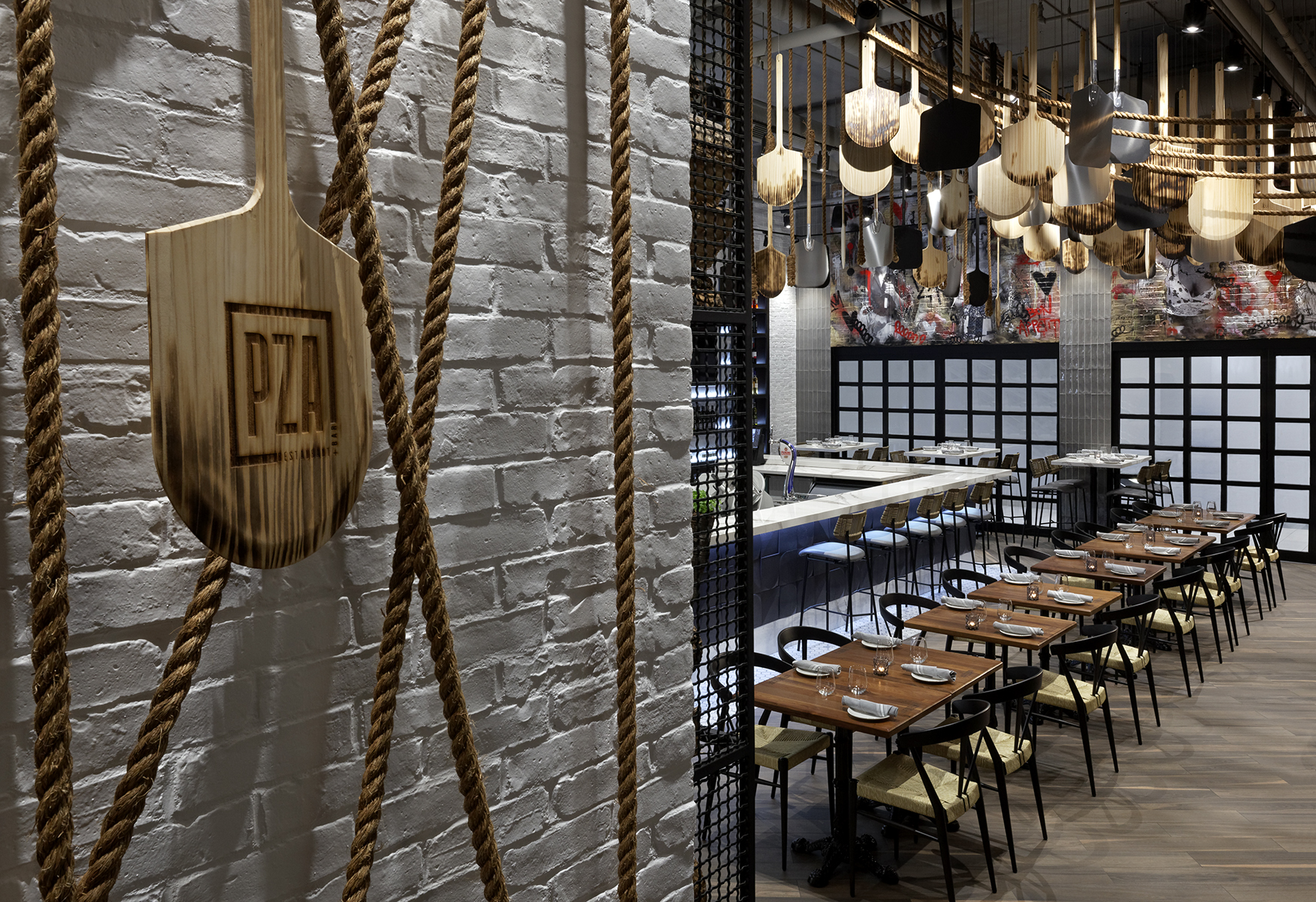 Project
PZA RESTAURANT INC
Woodbridge Canada
2018-10-15
Project Team
Interior Designer
Dan Menchions
II BY IV DESIGN
Interior Designer
Keith Rushbrook
II BY IV DESIGN
Overview
PZA Restaurant is a one-of-a-kind authentic Italian restaurant, unique to the rising progressive culinary scene north of Toronto. Known for their welcoming hospitality and traditional Italian menu, the PZA brand is unapologetically proud of its heritage, celebrated in the food, art and design of the space. The humble restaurant proudly exhibits two incredible large-scale art installations: a wooden pizza peel ceiling sculpture, and an energetically bold graffiti mural. Both pieces embrace the essence of Italian culture, love of food and life.
Goals
The passionate first-time restaurant owners wanted their wholehearted Italian personalities to be reflected in the design. The concept was inspired by using food and pop culture to retell the story of traditional Italian values. The restaurant's stylish urban ambiance is enriched by the use of raw materials and confident composition of colour, from cool blues and bold reds to strong dark finishes, accented by strategic lighting. An underlying foundation of the design was the importance of specifying the right products for an urban yet sensual feel, comparable to the restaurant's attention to sourcing the best ingredients for its menu. By layering earthy textures, rich warm shades and materials with tasteful Italian references, PZA maintains the signature relaxed but lively atmosphere that stays true to the brand.
Process
The designers were passionate about creating an art installation to truly celebrate the space. The impressive custom-designed, 112-piece paddle installation is ingeniously suspended from the ceiling. The vision was successfully executed through the lifecycle of the pizza peel visually told through an axial gradient from warm-toned raw to smoked wood representing the essential, role the peel plays to deliver exceptional cuisine. From symmetrically stacked firewood logs on black metal shelving, to ropes of paddles hung across the ceiling, the pizza peel narrative naturally weaves throughout the dining room, ending its journey passing through the Italy-imported brick oven and onto the tables. The result is an intricately crafted inviting atmosphere that shows off the hidden star of the restaurant, the pizza peel. If pizza is the heart of PZA, then Sophia Loren is the shining soul. To pay homage to a symbol of Italian culture, the iconic Hollywood actress is beautifully depicted in the 25-feet-long feature mural by Anthony Ricciardi, international contemporary artist known for his colourful masterpieces. Sophia, the personification of Italy's adoration of food and culture, epitomizes the passion and tenderness in the social act of coming together to enjoy food.