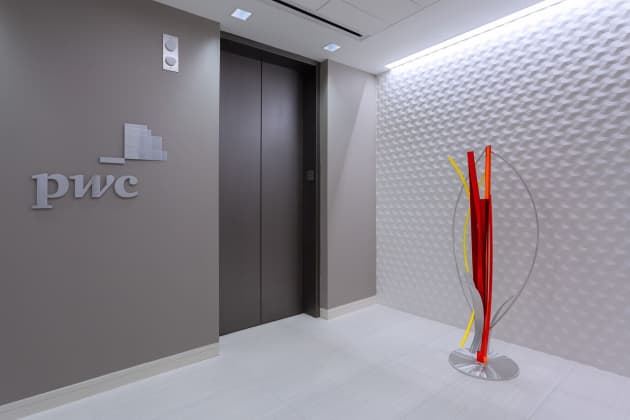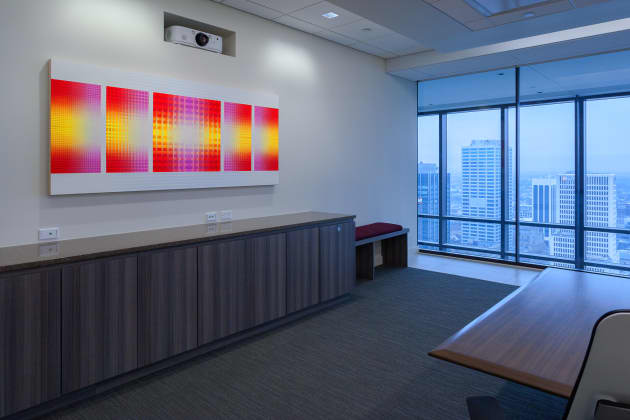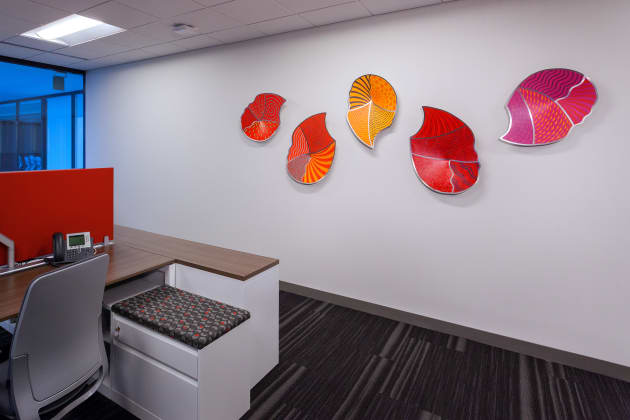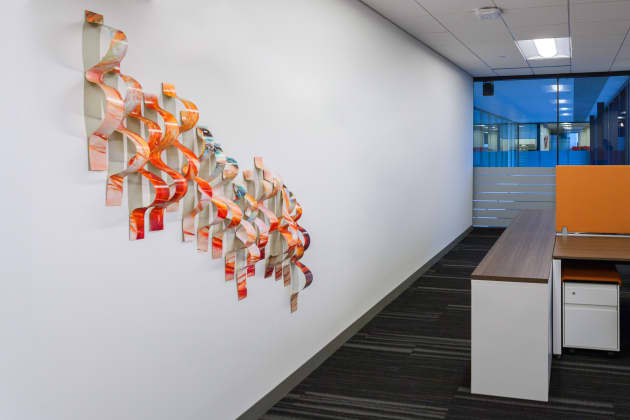 Client: PwC
Location: Columbus, OH, United States
Completion date: Jan 01, 2015
Artwork budget: $100,000
Project Team
Art Consultant
Art Design Consultants
Artist
Lea De Wit
Glass Artist
Artist
Linda Leviton
Mixed Media Artist
Overview
PwC built their art collection ever further when opening their new Columbus, OH location right in the heart of downtown. ADC worked with them to choose an exciting range of artwork. Glass, metal sculpture, painting, and mixed media works now adorn the walls and floors of PwC.
Goals
ADC has worked closely with PwC for many years. When they came to us to choose the artwork for their new office we were delighted. ADC worked with PwC's branding to choose a variety of works, making their office space absolutely beautiful.
Process
ADC will work relentlessly with our clients to ensure their ultimate satisfaction. Our business is to help clients make their spaces beautiful.