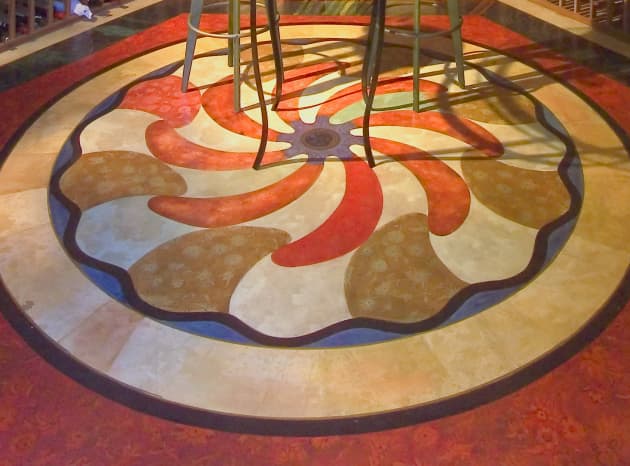 Client: Tom and Barbara La Tour
Location: St Helena, CA, United States
Completion date: 2008
Artwork budget: $11,000
Project Team
Interior Designer
Pamela Belnap
Overview
Wall to wall canvas floorcloth installation for wine cellar in out building attached to private residence. Commissioned by Tom and Barbara La Tour. Approximately 225 sq. feet. $11,000.
Goals
The client and interior designer wanted the floorcloth to reflect the warm wood wall racks and red walls as well as to have an Italian terrazzo stone floor feeling. These suggestions were considered by the artist when designing the project.
Process
The artist worked closely with the interior designer to make the appropriate color and design choices. The artist worked with a skilled linoleum layer to install the project properly.