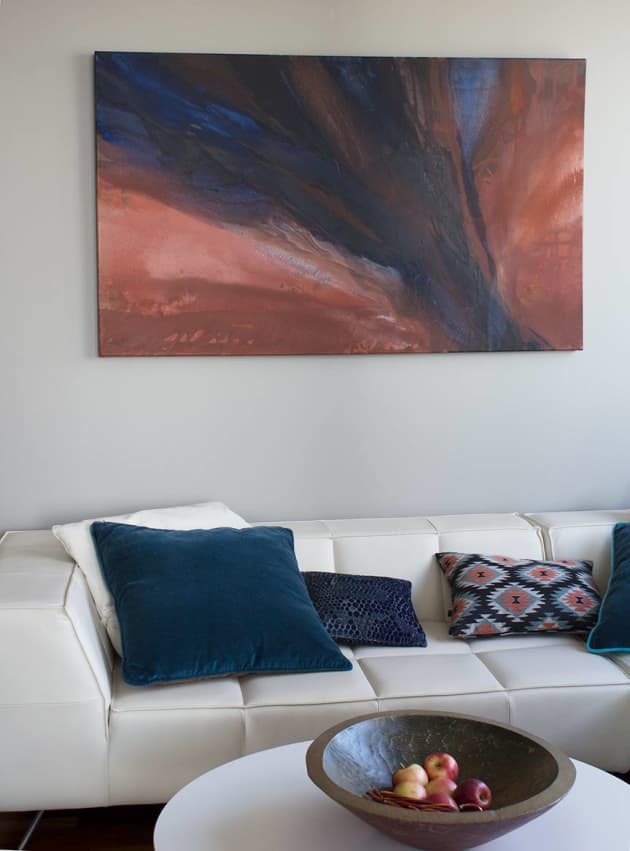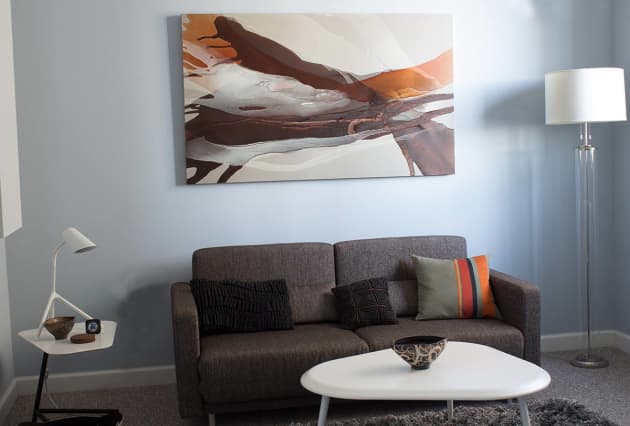 Client: Sue and John Fagan
Location: Philadelphia, PA, United States
Completion date: 2017
Artwork budget: $12,000
Project Team
Art Consultant
Rachel Zimmerman
InLiquid Art and Design
Overview
The clients viewed my work at an exhibition space managed by InLiquid Art and Design.
Goals
They contacted me to create work for their urban apartment. They loved the natural colors and dynamic compositions. They choose some with watery blues that complimented their natural color scheme and their view of the Delaware River from the 12th story condo.
Process
9 paintings were purchased over the span of 3 years to complete the interior decoration of this private residency in Philadelphia, PA. The paintings were chosen by the owners.
Additional Information
They originally purchased 6 paintings and then added 3 more to their collection.