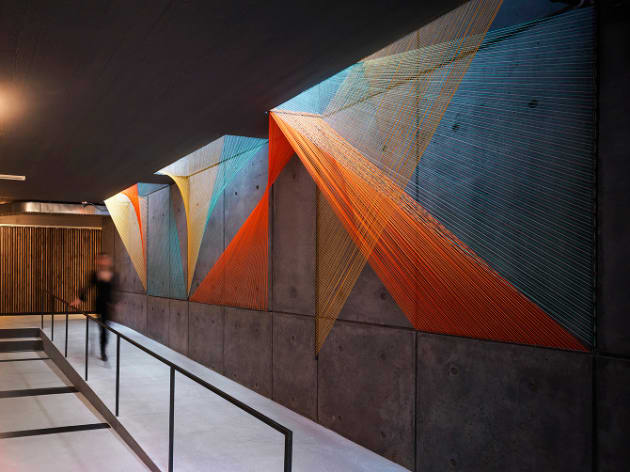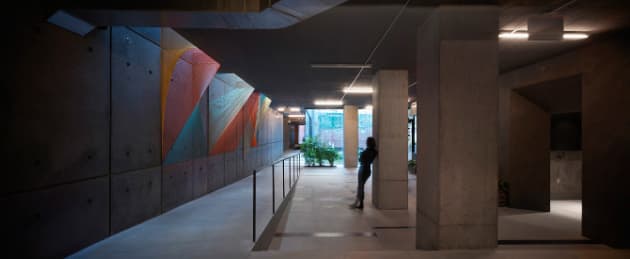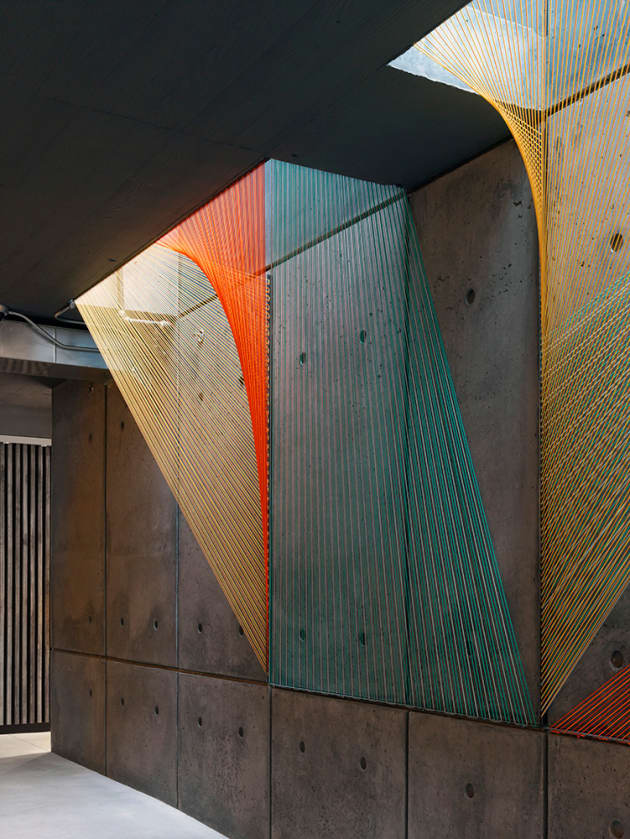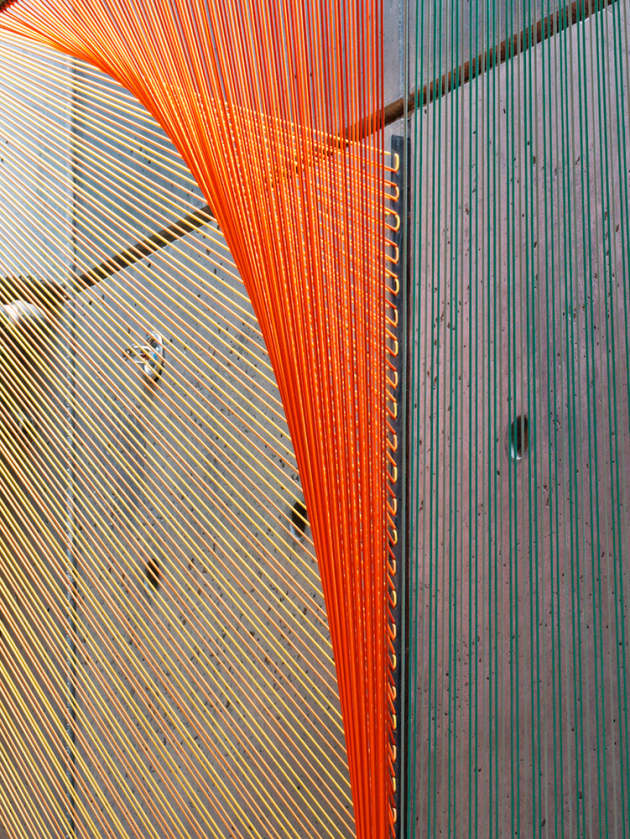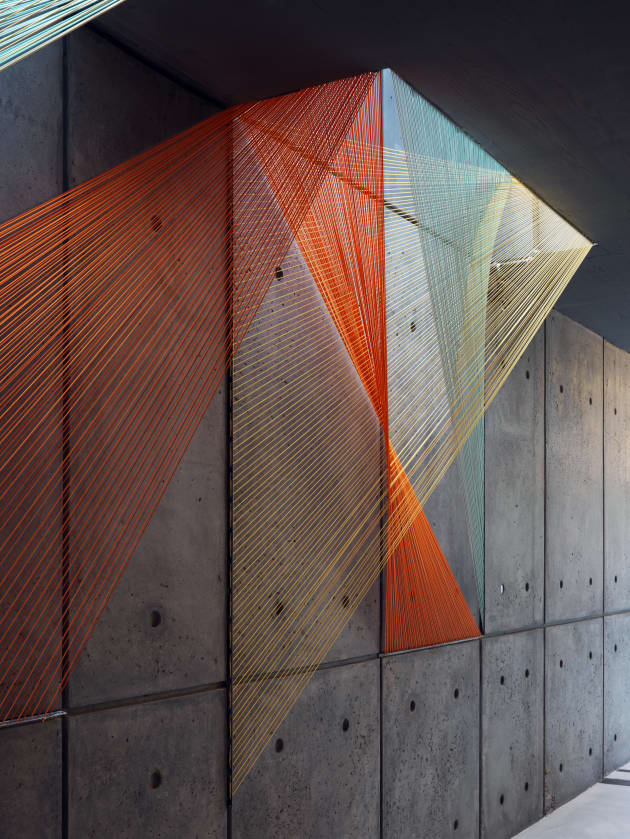 Client: Toll Brothers
Location: NEW YORK, NY, United States
Completion date: 2012
Project Team
Client
David VON SPRECKELSEN
Toll Brothers
Other
Miguel de Guzman
Imagen Subliminal
Overview
On-site Installation. Mesh of coloured elastic cords within steel structure / 26'-9″x 7'-9″x 2'-0″
Goals
Prism, brings vibrant color and optical illusion to the lobby of a new residential building at 205 Water Street, Dumbo.
Made of triangular surfaces of elastic colored rope, the installation provides a powerful contrast to the concrete walls of the industrial-style lobby. Simple, curving geometries intersect, creating volumes of lit space. As the visitor walks the lobby ramp, transversal views combine the sculpture's three modules into dynamic alternate perspectives.
The installation is positioned along the wall's joint lines, acting as a filter of color to emphasize the concrete material. The zenithal light becomes rays of color like an optical prism.