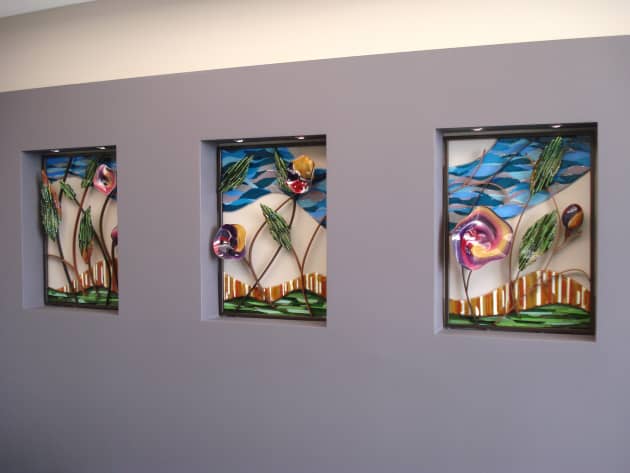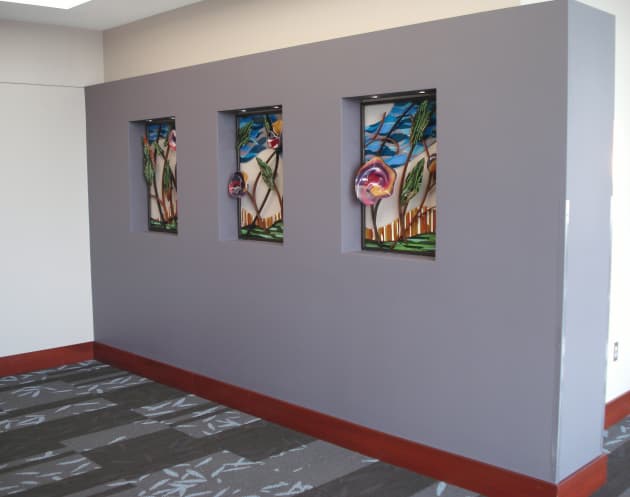 Photo: artist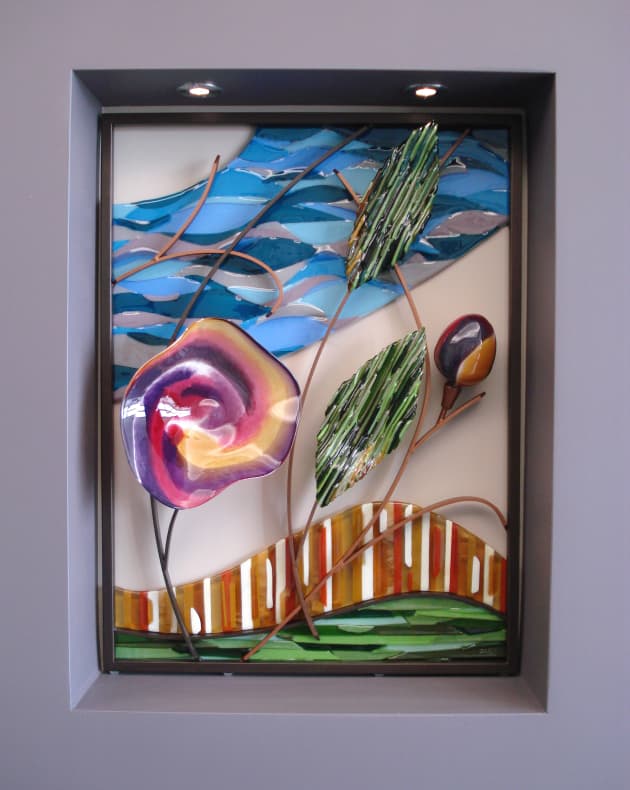 Photo: artist
Client: Jamestown Regional Medical Center
Location: Jamestown, USA
Completion date: 2012
Project Team
Overview
To create an artwork for the hospital reflective of the surrounding landscape.
Goals
The client wanted to create a way-finding focal point in the elevator lobby of the hospital. They wanted it to reflect the landscape of the surrounding area, the prairie with wildflowers and the fields of North Dakota.
Process
The art consultant knew what the hospital committee was looking for and sketched an idea for the artist. They wanted each of the spaces to flow from one to the other. The artist then worked up the idea into its final form, which was then presented to and approved by the committee by the art consultant.