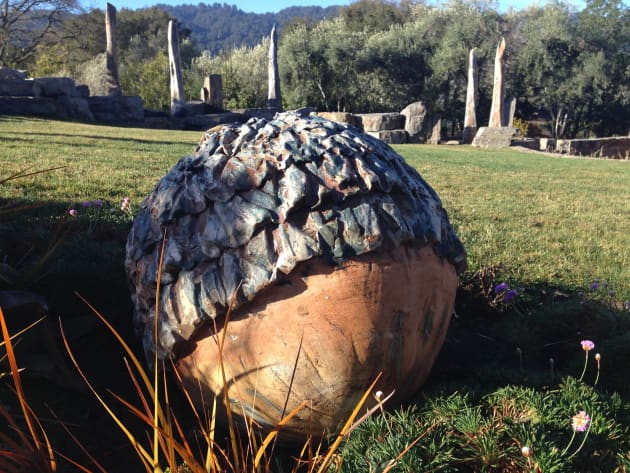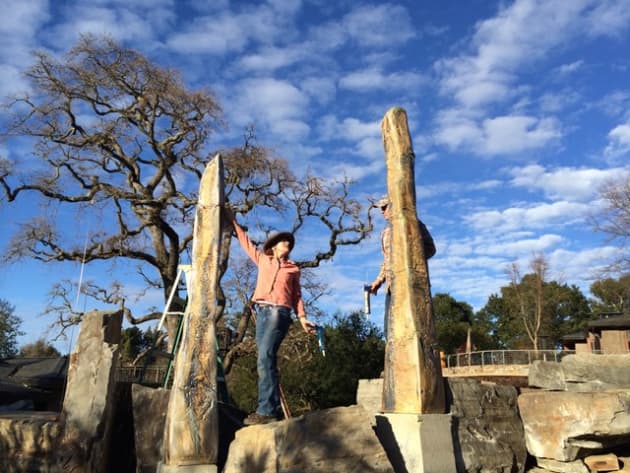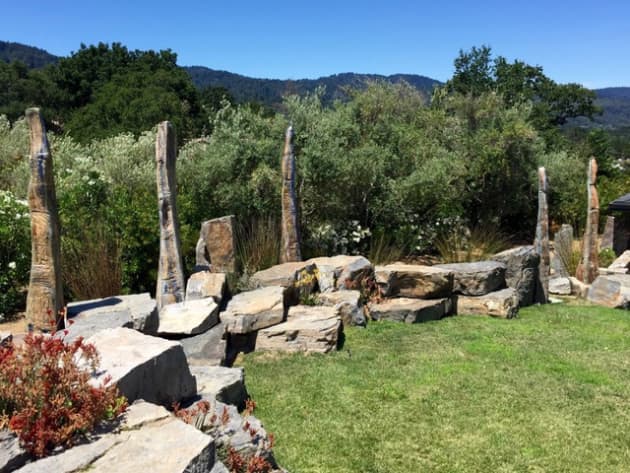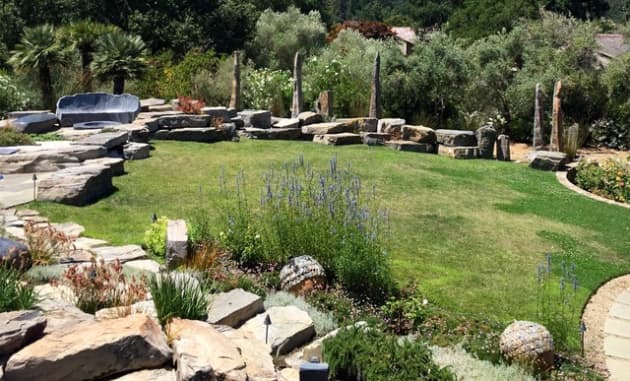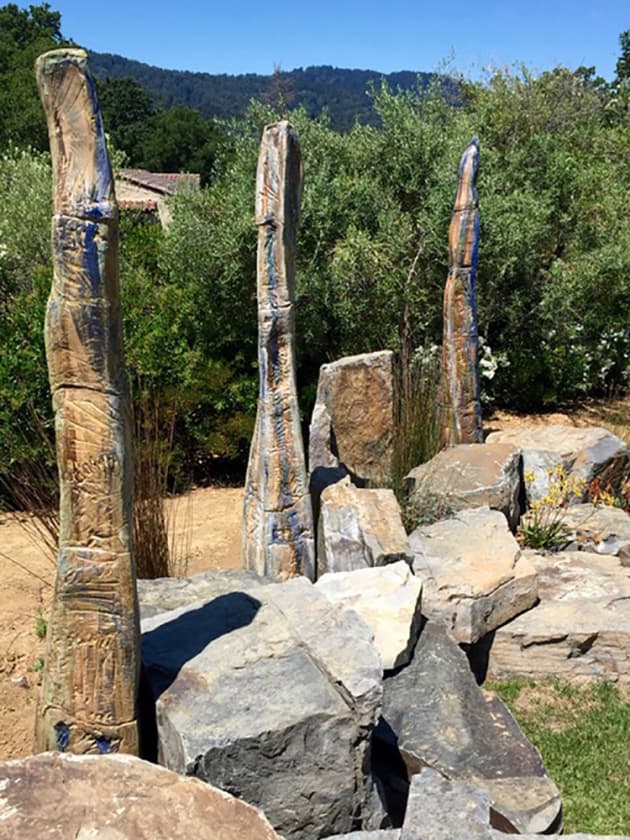 Client: Private Client
Location: Palo Alto, CA, United States
Completion date: 2014
Artwork budget: $50,000
Project Team
Overview
The client had a clear vision of five ceramic flame columns rising out of his rock wall of boulders brought in from Montana. We added two large clay eggs, 150 lbs. each, and three acorns, made of 200 lbs. of stoneware. We had a wonderful crew help install the 10 works of art and help us light it.
Goals
The goal was to create a natural addition to the environment, integrated into the boulders that are in the landscape surrounding the property.
Process
I flew to the job site with tile samples and photos of previous artwork and we created a lay out and a plan. Once I had created the work, based on decisions we had made, my art installer drove a truck with the art across the country. We worked together at the job site. All artwork is fully installed and will endure earthquakes. My artwork is proven weather worthy from the outdoor elements, of wind, freezing and color burning sun rays.
Additional Information
This project was great fun!