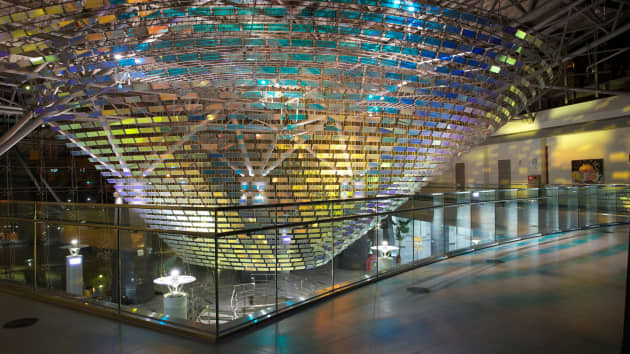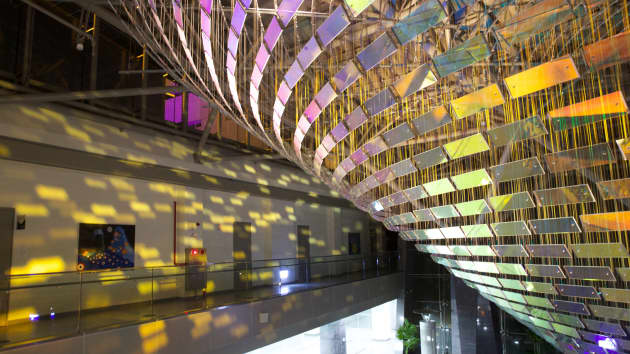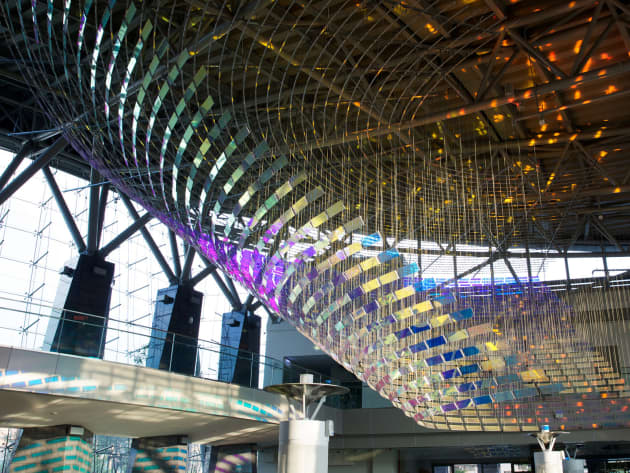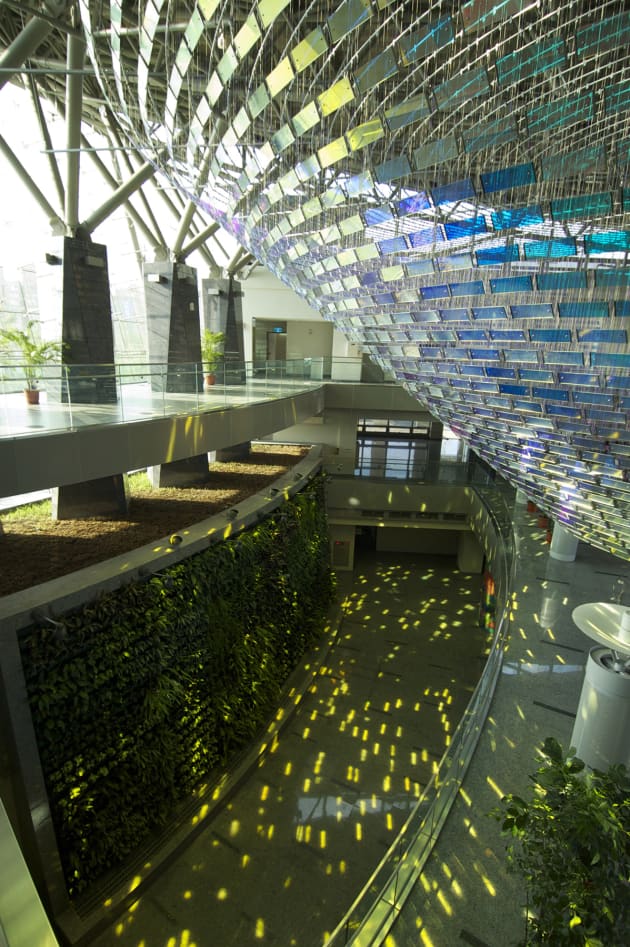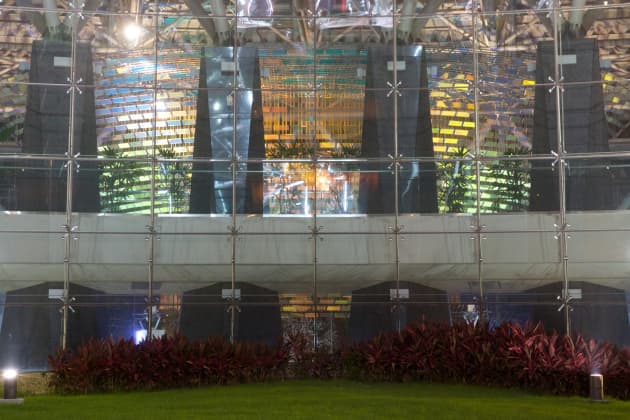 Client: Taiwan Ministry of Culture
Location: Taipei, Taiwan
Completion date: 2014
Project Team
Artist
Ray King
Ray King Studio
Public Art Agent
Blue Dragon Art Company
Blue Dragon Art Company
Art Consultant
Chuying "Evy" Wang
Art Consultant
Chungyu Huang
Overview
Point of View, 2014 Ministry of Culture, New Taipei City, Taiwan
Commissioned by Blue Dragon Art Company
26' h x 64' w x 40' d, 2200㎝(W) x 800㎝(H) x 1150㎝(D)
Dichroic Glass, Stainless Steel
A suspended dichroic glass sculpture that interacts with viewers as they move through space, reacting to the sunlight, reflecting light and color into the surrounding space. Visible from three levels, the geometry of the sculpture appears from the mezzanine as a curved segment of a cone, and from the main floor lobby appears as a wall of color dappled in light.
Goals
The artwork "POINT OF VIEW" consists of laminated glass elements suspended from the grand hall ceiling structure focused to the central spiral stair, the fan shaped glass formation expands outward from bottom to the top, in a unique oblique half-cone shape. The glass elements use a special dichroic coating that shifts from transparent cyan / to reflect gold when viewed from various angles.

The dichroic glass elements can shift from cyan to blue to magenta, with complimentary spectrum reflections ranging from orange to yellow/gold. Within a wing of color, each piece of the glass reflecting the sun's golden color.....changing from transparent blue / pink to reflective gold....as a metaphor for the mind which goes from dream to conscious thinking.
Process
In designing Point of View, I was inspired by the vast open space of the three-story lobby. The building houses various cultural organizations and I wanted to reflect the diversity of those groups who use the space.