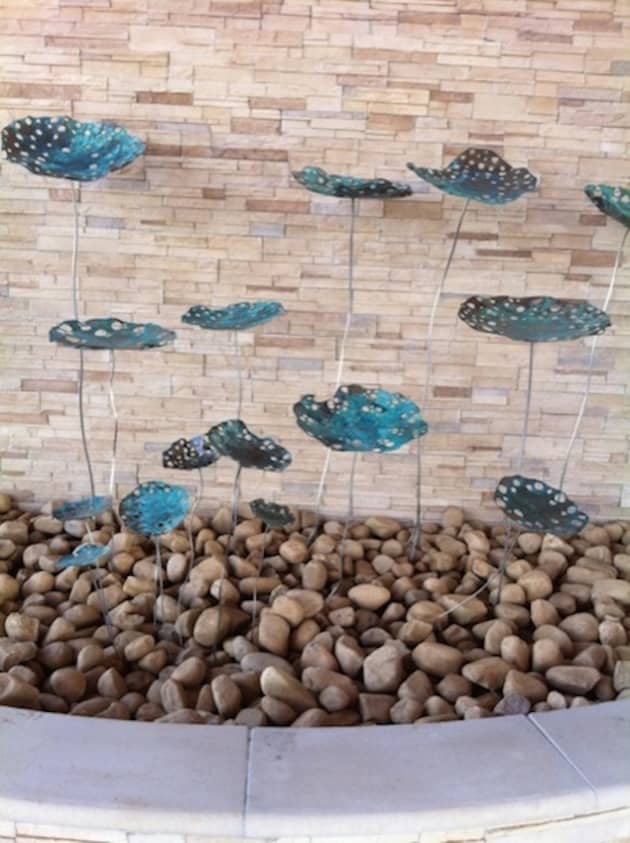 Client: Women's Hospital
Location: Jackson, MS, United States
Completion date: 2012
Artwork budget: $7,000
Project Team
Art Consultant
Mississppi Art and Design Consultants
Overview
I fabricated these patinated copper pods on stainless steel rods welded to steel bases bolted to concrete for the exterior front garden entry to Women's hospital.
Goals
This was part of an overall renovation of the hospital, they wanted to feature original artwork throughout the hospital.
Process
I create these pods for small garden homes, so the art consultant suggested these at a larger scale for the hospital garden. I provided samples, then the interior designers picked the variety of dimensions.
Additional Information
The attached photo is a detail of the pods, there is a section about 15 feet long to the left which is not shown in image.