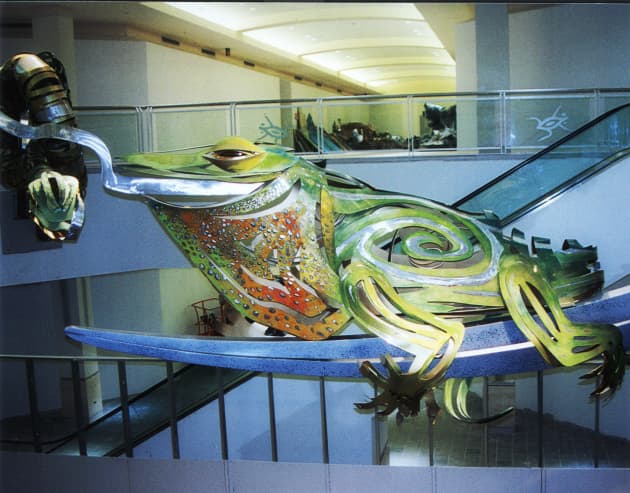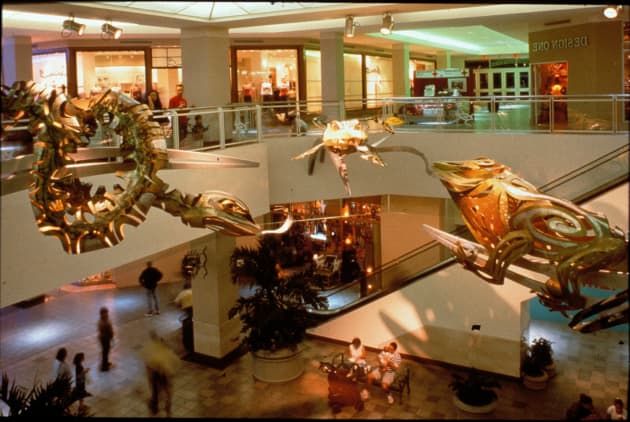 Client: Empressa Fonalledas
Location: San Juan, PR, United States
Completion date: 2000
Project Team
Artist
Jo Schneider Design LLC
Jo Schneider Design
Client
Plaza Las Americas
Empressa Fonalledas
Industry Resource
Tallix Foundry's Greg Glasson
Polich Tallix Foundry
Architect
RTKL
Callison RTKL
Overview
Four Courtyards of sculpture at Plaza Las Americas include the Taino Indian Spinning Star – 25'x25'x25' aluminum; Rain court- 30'x30'x30' hand blown glass; Air driven kinetic sail court 20'x20'x20' aluminum and plexiglass and JC Penney's Rain Forest Animal Court 60'x60'x30' Lizard, Frog and Snake in aluminum and stainless steel.
Goals
The dynamic sculptures are an attraction for the mall and place making as a prominent place in Puerto Rico. Many elements are kinetic, wind and water driven.
Process
JoSchneider Design LLC was a sub-consultant to the architects RTKL for the client Empressa Fonalledas. I continued to work closely for a year with Tallix foundry to realize the works.
Additional Information
It is with great gratitude to Empressa Fonalledas for their vision ; RTKL for their collaboration; and Tallix for their terrific skill that made this project possible and successful!!