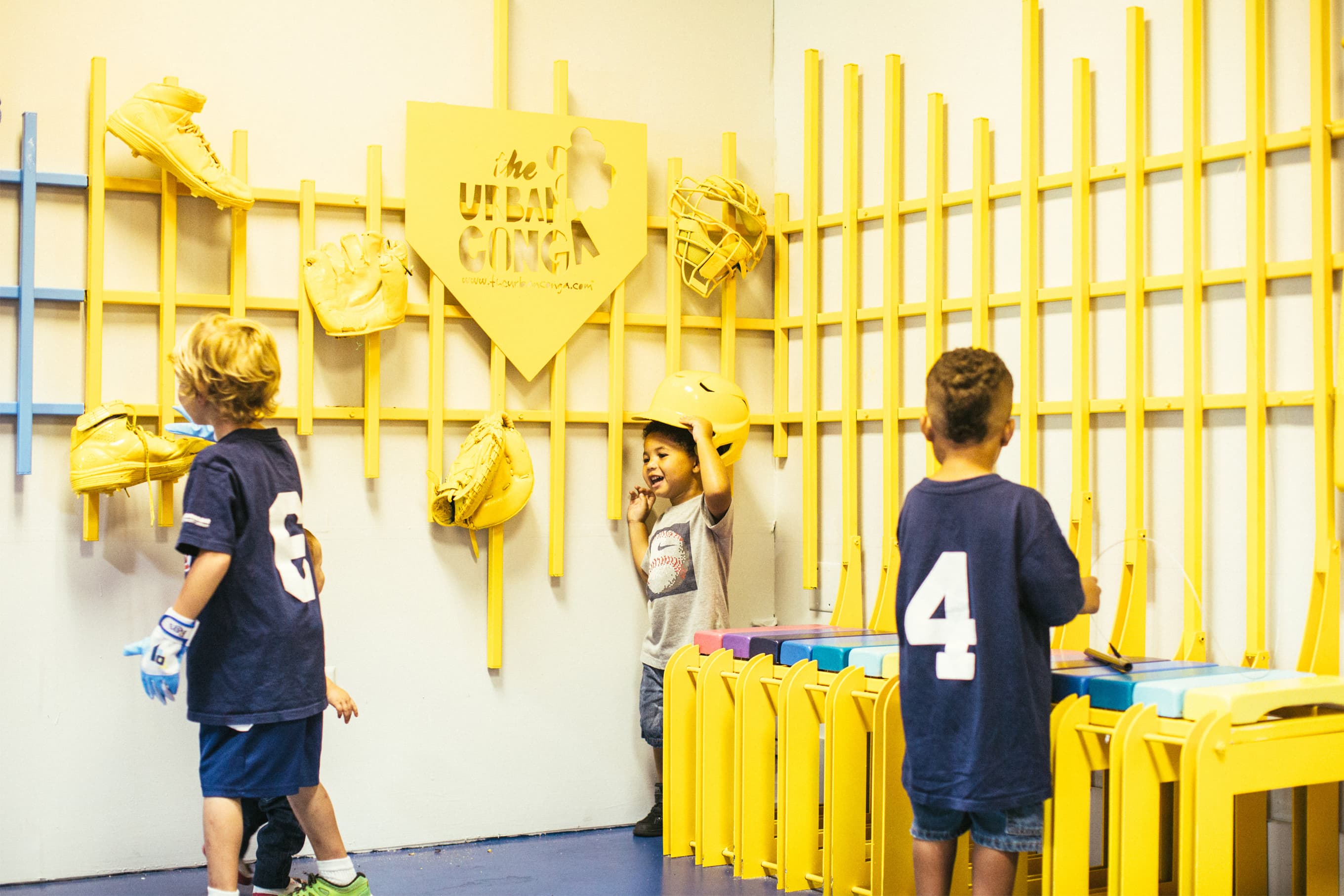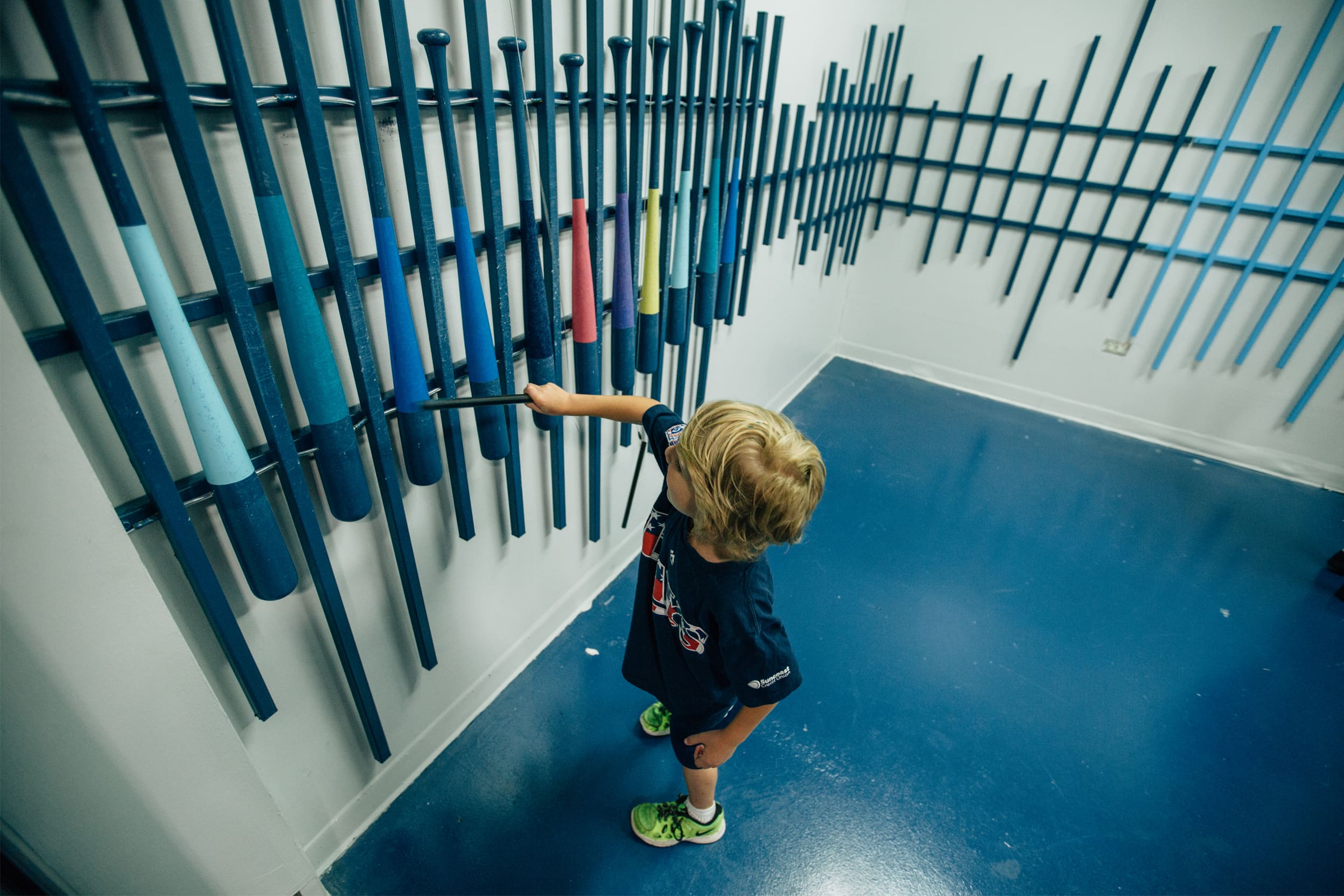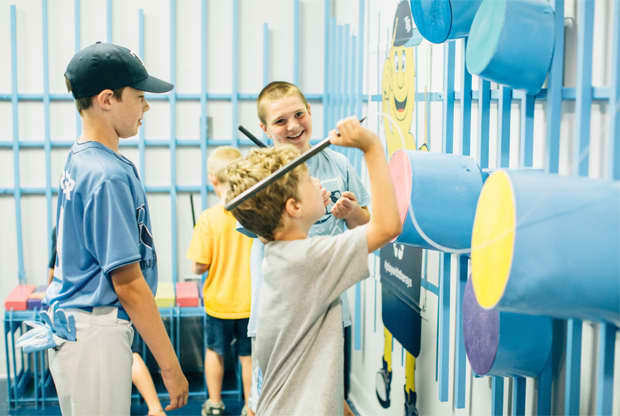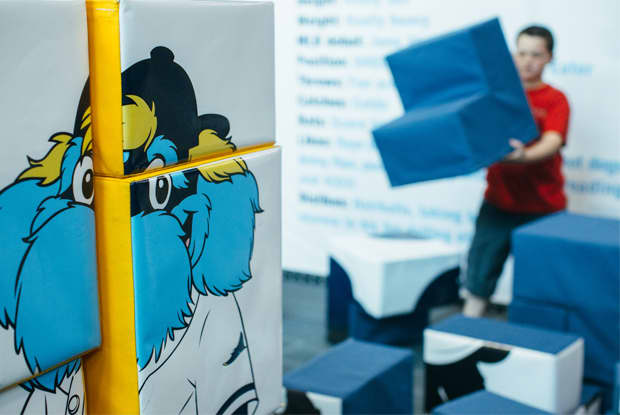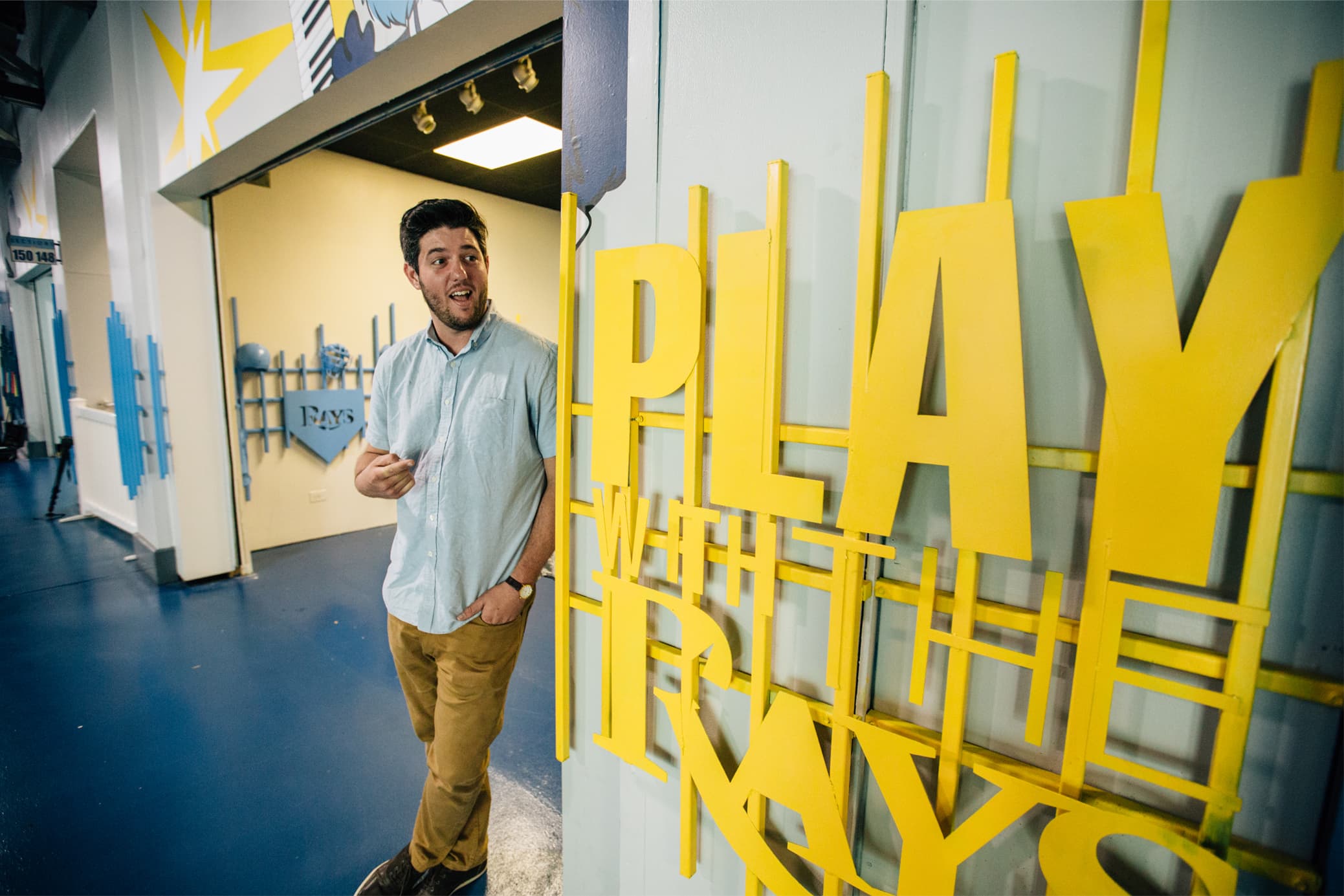 Project
Client: Tampa Bay Rays
Location: Tampa, United States
Completion date: 2015
Project Team
Artist
Ryan Swanson
The Urban Conga
Artist
Mark Perrett
The Urban Conga
Artist
Angel Carela
The Urban Conga
Artist
Josh Bowser
The Urban Conga
Artist
Maeghann Coleman
The Urban Conga
Overview
The Play with the Rays project was about taking a once static space and transforming it into a place that promotes communal activity and social interaction through play. The concept was to do this by creating a playful platform that people can interact on through music. We wanted to create a flow through the stadium with the structure design based off the wave lengths from the baseball classic "Take me out to the Ball game". The playable elements including musical baseball bats, musical benches, drum walls, and much more wrapped 118' long through the stadium.
Goals
The main goal for the integration was to create a playful communal environment for people to begin to engage and come together over through the game of baseball. It is about celebrating the experience of coming to a baseball game and creating a memorable moment within the stadium. Baseball is a game that people come and celebrate their team in a seat, and tend to not interact much with the person next to them other than a high five. Through integrating art and design with baseball elements we wanted to create an opportunity to give the visitor a experience that would bring them together and keep them wanting to come back to the stadium. In creating this playable environment we integrated sound, touch, and ingenuity into the overall experience through the use of baseball elements. It was extremely important that we didn't create a piece that was a foreign object within the stadium, but integrated into the experience of the game.
Process
We first met with The Rays organization that occupies Tropicana field and talked about how we could create a more interactive experience within their stadium. The next step was to figure several concepts that would keep the baseball theme, but be interactive and playful to provide a better experience and flow. We then sat down with our team which is a collective group of creators made up of architects, musicians, street artists, and fabricators to come up with several concepts. When designing we key on bringing different perspectives into the design phase so the work does not become static in one person's perspective. We then came up with several concepts that incorporated music and design. These concepts we refined by working with the Rays to make sure it fit with their vision of the space. Our whole concept is to work as if you are a part of a conga line where people can come in and out of the project each giving different perspectives and views to get the best product in the end.