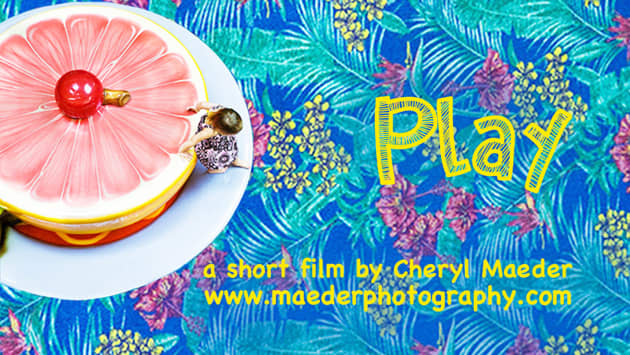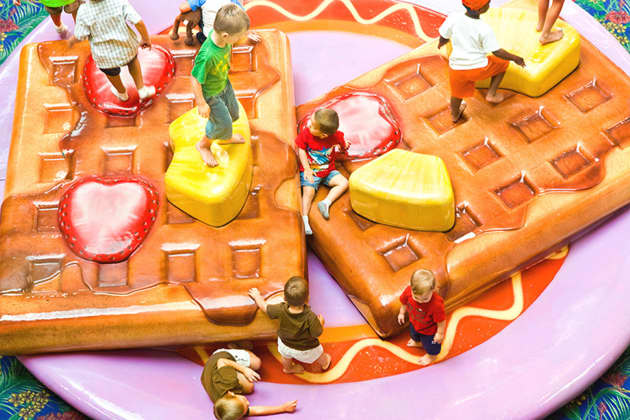 Client: Palm Beach Cultural Council
Location: Palm Beach, FL, United States
Completion date: 2016
Project Team
Other
Taylor Prather
Cheryl Maeder Photography, Inc.
Client
Nichole Hickey
Palm Beach Cultural Council, Curator
Client
Rena Blades
Director, Palm Beach Cultural Council
Overview
PLAY was inspired by a visit to the shopping mall. I had been walking along the top floor and happened to look down on the floor below where children were enthusiastically playing in a breakfast themed play area. From this vantage point the children looks like tiny fairies and elves. PLAY is about the magic that surrounds us every day if we open our eyes to see it.
Goals
PLAY, a video installation, was selected to be exhibited at the Palm Beach Cultural Council Biennial 2015. The film won Best of Show at the Biennial. The curator and judge was Elizabeth Sobieski, writer for the Huffington Post and New York Magazine. PLAY was also exhibited at the Berlin, Amsterdam and Austria Film Festivals, as well as The Fort Lauderdale Film Festival, 2016-2017
Process
I photographed PLAY over several months. For the audio, I selected children with the innocent sounds of laughter and then knew that the Dance of the Sugar Plum Fairy by Tchaikovsky was perfect. I then edited the film together with Taylor Prathor to get the exact effect that I wanted to achieve.
Additional Information
This project was magical for me the whole way through. The photographing of the project and then the editing collaboration was so very fulfilling. Two of the photographs in PLAY where chosen to feature in a prestigious curated photography collection by Hamburg Kennedy for Foster Care along with the work by Diane Arbus, Sally Mann, Elliott Erwitt and Martin Parr.