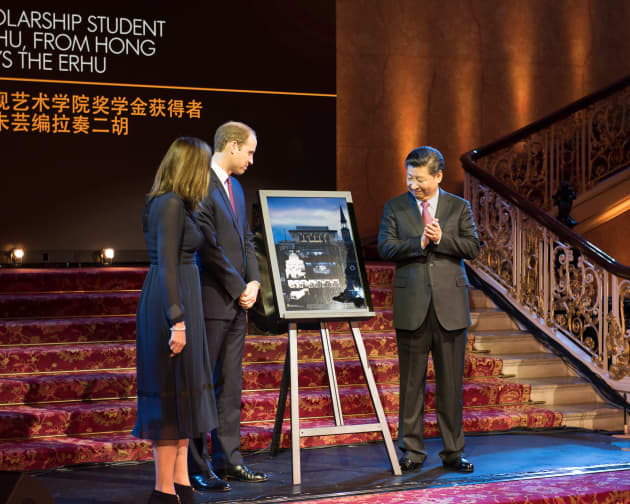 Photo: Tom Oldham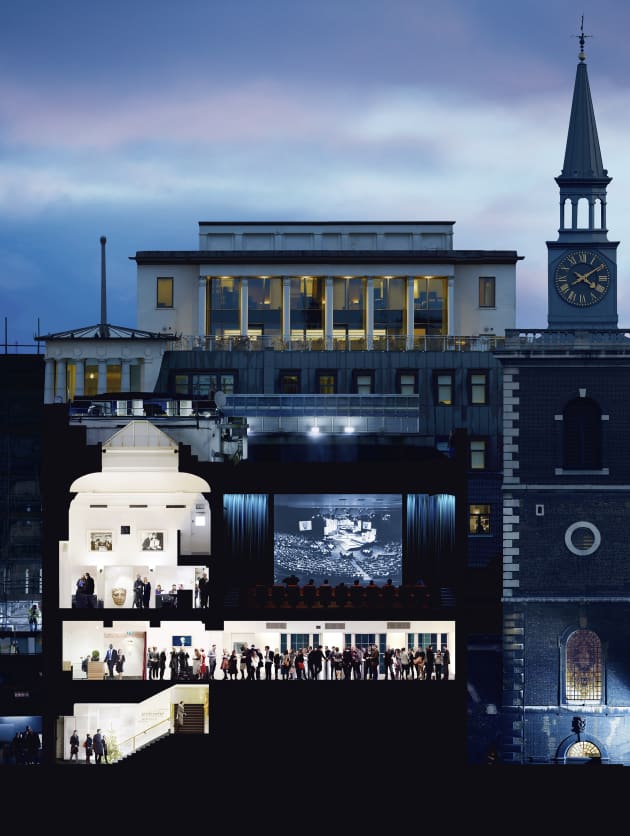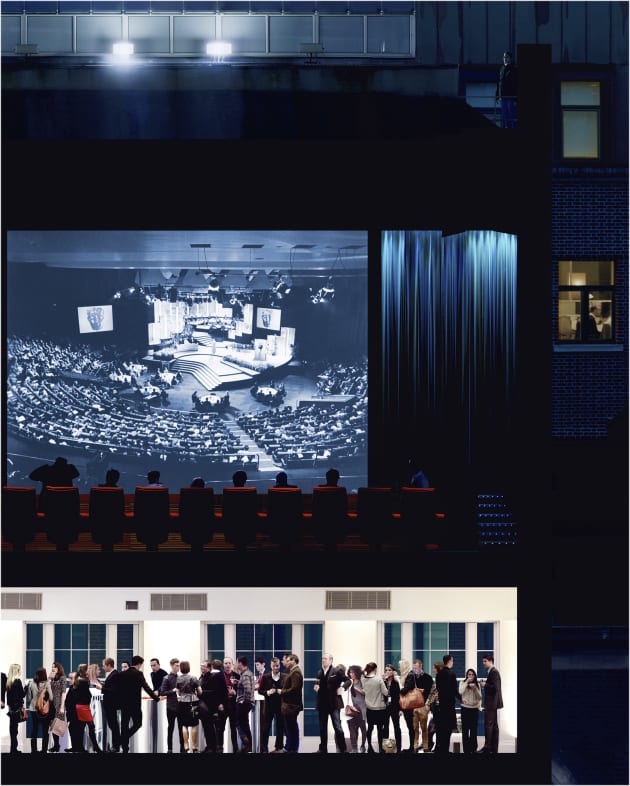 Client: Bafta
Location: London, United Kingdom
Completion date: 2013
Artwork budget: $35,000
Project Team
Artist
Kevin Vucic-Shepherd
Client
Janette Dalley
BAFTA
Overview
I was contacted by BAFTA ( British Academy of Film and Television Arts) to celebrate their main headquarters in London's Picadilly. Central to the image was a film projection of the work of Sir Richard Attenborough. This image was then shown at the 2013 Bafta awards. 150 cm x 100 cm Lightbox.
Goals
The work was displayed in the bar of Bafta and celebrates the building, its staff, and its clients. The work IS about the place, where it sits in London and its primary function as a meeting place.
Process
Working closely with the staff at Bafta enabled me to have access to every part of the building. The building was measured and working drawings produced to enable an accurate section of the building to be produced.
Additional Information
The reception of this project has been amazing. in 2015 the president of China visited Bafta. HRH Prince William determined that my photograph was a perfect representation of the spirit of Bafta and was chosen as the official gift to President Xi Jinping.