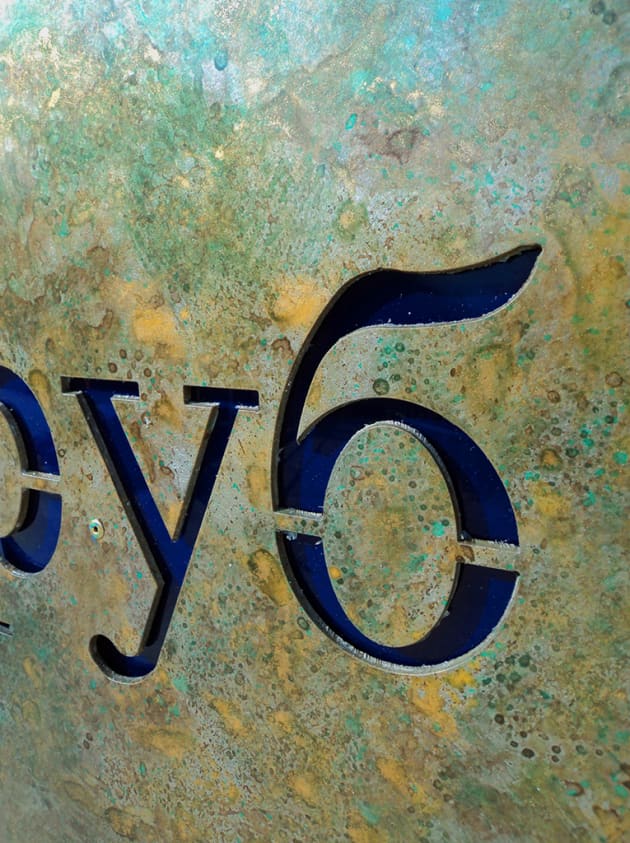 Photo: Lori Nozick
Client: FL Art In Public Buildings Program
Location: Univ. of West FL, Pensacola, FL, United States
Completion date: 2012
Artwork budget: $45,000
Project Team
Public Art Agent
John Marcowitz
FL Art In Public Buildings Program
Overview
Three light towers, stainless steel, glass, drawings on photo film, patinaed laser-cut steel panels, colored acrylic panels and lighting fixtures. One 8' and 2 1/2' diameter, the second 10' high and 3' diameter, the third 12' high and 3 1/2' in diameter.
Goals
3 light towers at the new College of Business plaza, University of West Florida in Pensacola, was commissioned by the Florida Art in State Buildings Program. The three towers reflect the economy, history, archaeology, and natural environment of the site, with solar panels and LED lighting, bringing the beacons to life day and night.
Process
The project was a collaboration of the artist with the university faculty and staff, local fabricators and suppliers, and the university students. I lived at the University during the primary fabrication process and took the students to the metal shop, my subcontractor, to directly work on the sculptures.
Additional Information
The Dean of the College of Business did not understand how a public art work differs from a plaque or statue, and it took many creative efforts to integrate the COB's mission and presence into the artwork. In the end, he loved it.