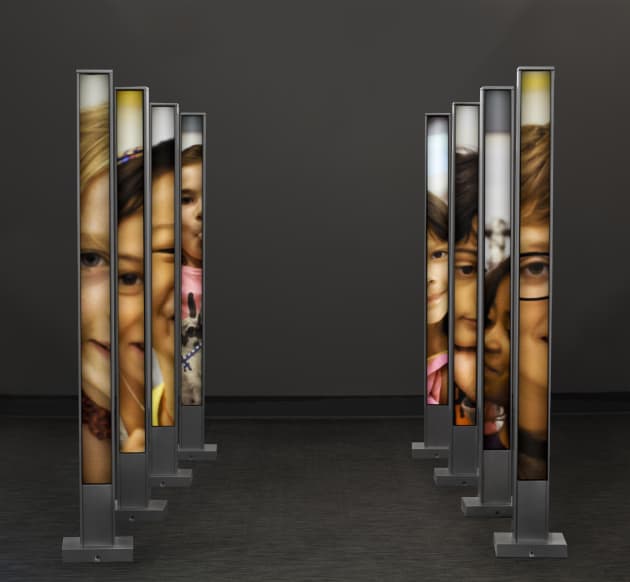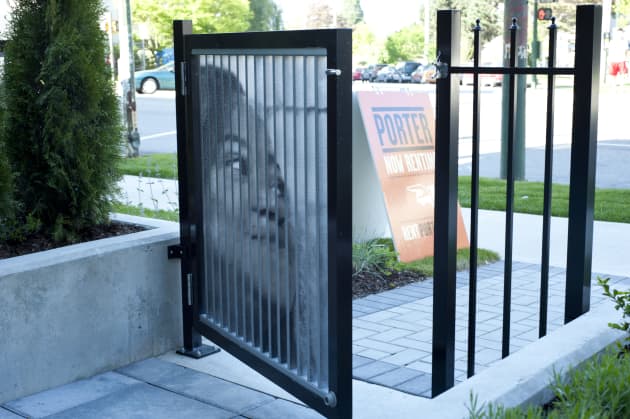 Photo: Judah Oakes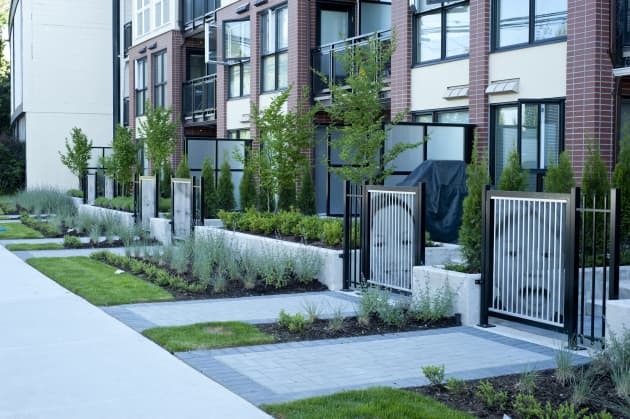 Photo: Judah Oakes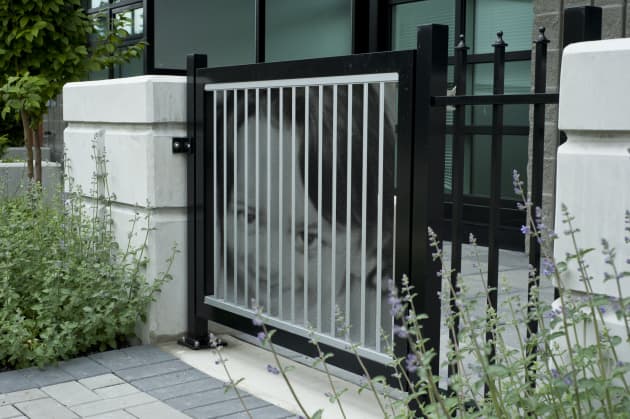 Photo: Judah Oakes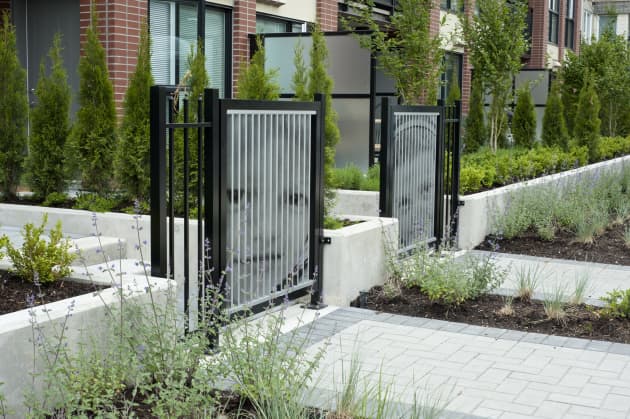 Photo: Judah Oakes
Client: Cressey Developments
Location: Vancouver, BC, Canada
Completion date: 2013
Artwork budget: $175,000
Project Team
Architect
Anca Hurst
Rositch Hemphill Architects
Art Consultant
Peter Kreuk
Durante Kreuk Ltd.
Artist
Nancy Chew
Metz and Chew
Artist
Jacqueline Metz
Metz and Chew
Overview
(peek-a-boo) pays homage to the long history of the Cedar Cottage area as a residential neighborhood, one of the villages of early Vancouver. There are two related interventions – one along the two streets, and one set into the public breezeway. The artwork is based on photographs taken of the children at the Trout Lake Community Centre day care program. Fragments of a face, a glance, a playful 'peek-a-boo' – the artwork is a community of glances, mischievous, playful, intimate. It is about the neighborhoods we live in and a marker of home.
Goals
Set into the gates and breezeway lights - the artwork is fully integrated into the residential streetscape.
Process
There was collaboration amongst the landscape architects, architect, general contractor, gate manufacturer and light fabricator to mesh the images into the architectural elements.