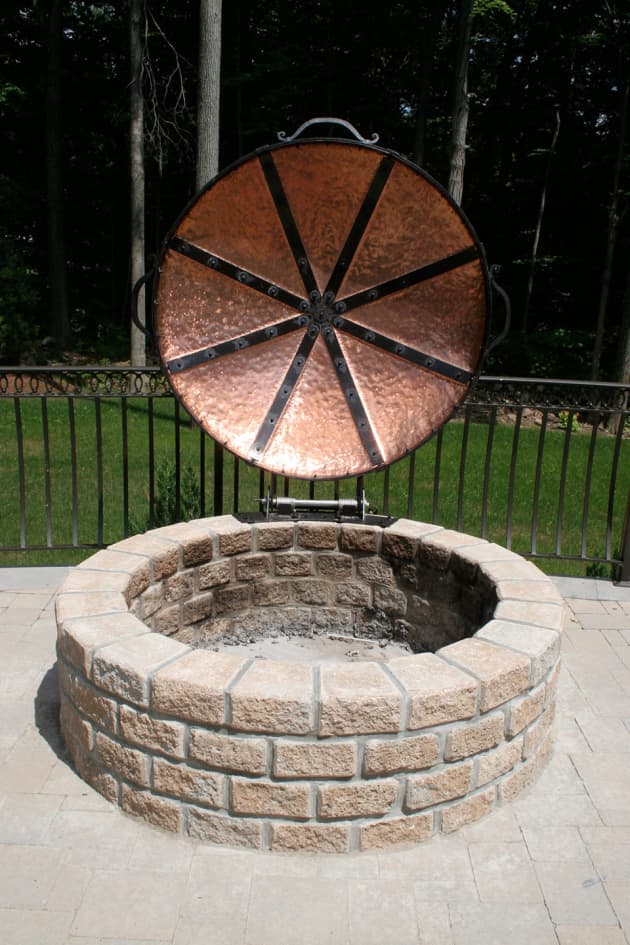 Client: K. Farid
Location: Cheshire, CT, United States
Completion date: 2009
Artwork budget: $62,000
Project Team
Artist
Erich
E J Davis Aesthetics
Artist
John Deakins
Merritt Design LLC
Overview
Design, fabrication and installation of a hand forged railing and fire pit cover with custom torsion spring for lifting on a 1000sf resiential patio for CEO of Edible Arrangements.
Goals
Mr. Farid was interested in an overall aesthetic that commanded a regal presence. The design incorporated a custom designed decorative panel as a highlight of the more than 60ft of continuously arced railing and a hand-hammered copper fire pit cover as the centerpiece of the patio.
Process
In this particular project, Erich served as artist, designer, lead fabricator and installer on the entire project while overseeing the his apprentice John Deakins on key elements of the fabrication.