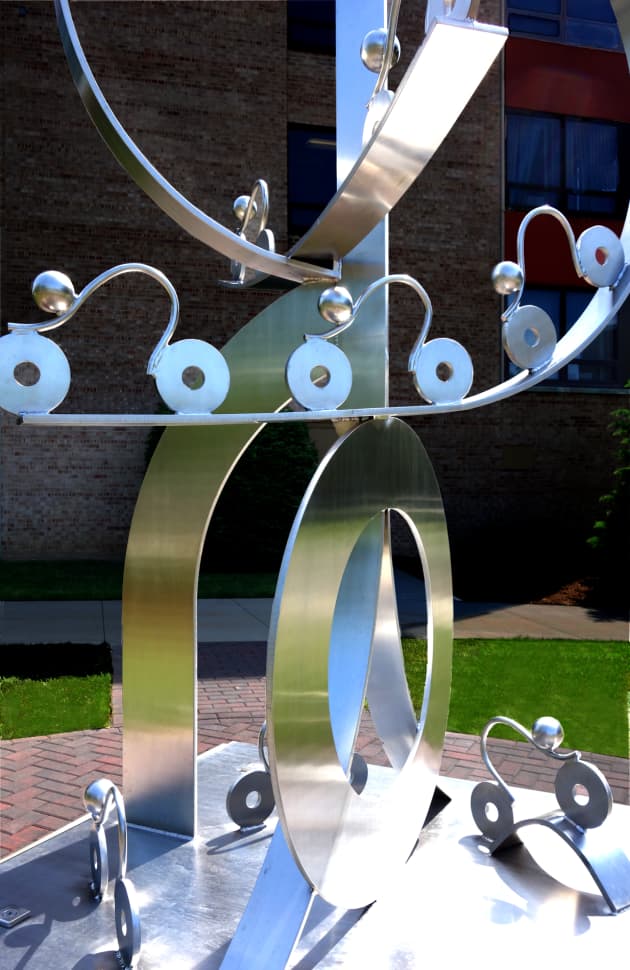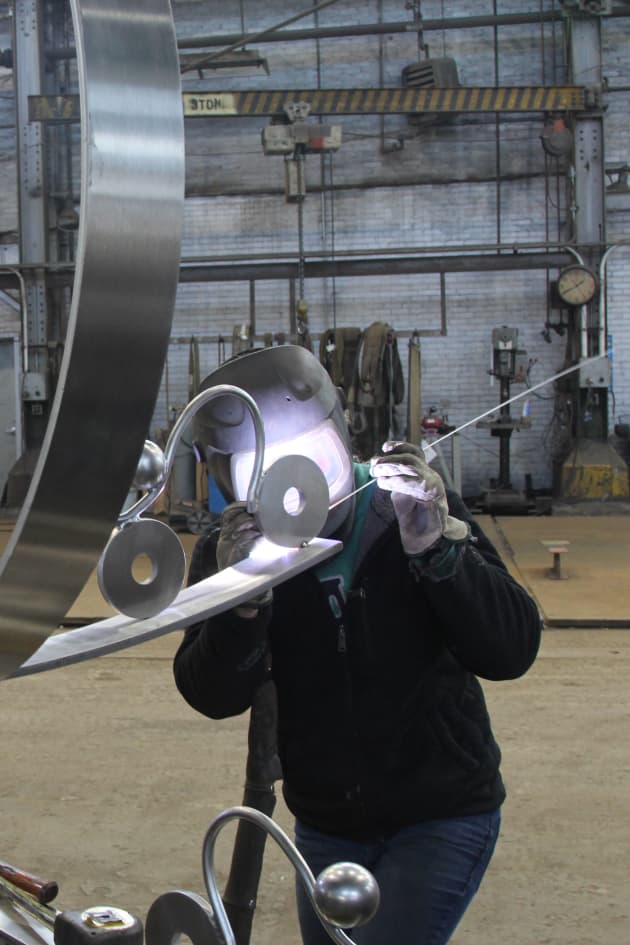 Client: Roswell Park Alliance
Location: Buffalo, NY, United States
Completion date: 2015
Project Team
Artist
Ellen Steinfeld
EllenSteinfeld.com
Overview
Roswell Park Cancer Institute in Buffalo, NY has a bike riding fundraising event called the Ride for Roswell that has raised over 40 million dollars for research. In honor of the 20th anniversary and Mitch Flynn who started the "Ride" there was a competition for an exterior sculpture proposal. My sculpture proposal was selected.
Goals
On the large stainless steel sculpture images of bikers are symbolically riding in various directions on different roads or paths. The sculpture's curved steel bands are representative of the roads the bikers travel for the event and are also symbolic of the paths cancer patients follow for a cure.
Process
After the model of my sculpture was selected I worked closely with a CAD programer and a structural engineer to recreate the model at different scales to make sure all weights, welds and connections were correct. The forms were then scaled to size and water jet cut out of a 4' x 12' flat sheet of stainless steel. I worked with and coordinated the entire fabrication and installation of the sculpture.
Additional Information
"Pathways" is located on a busy corner outside the hospital. It has provided much inspiration and hope to many people.