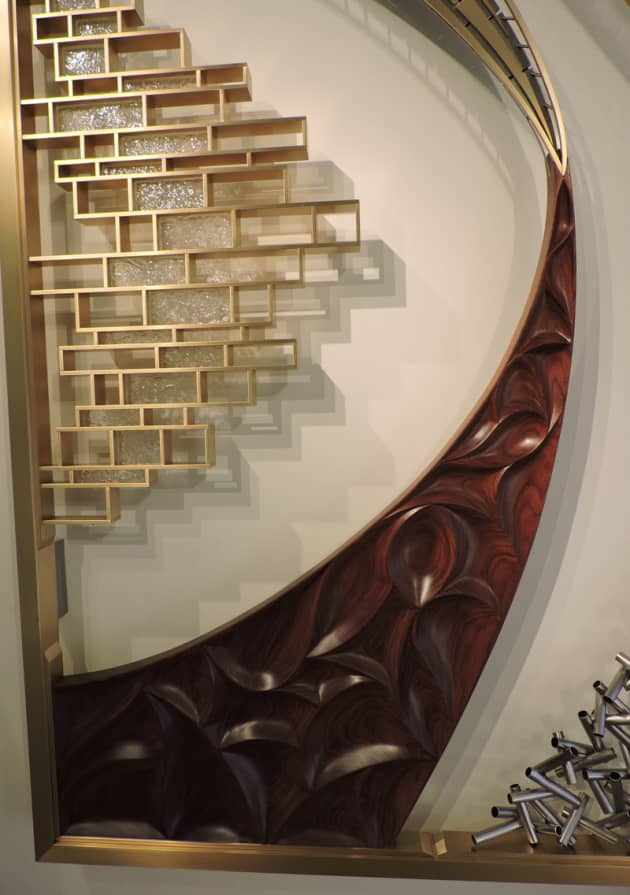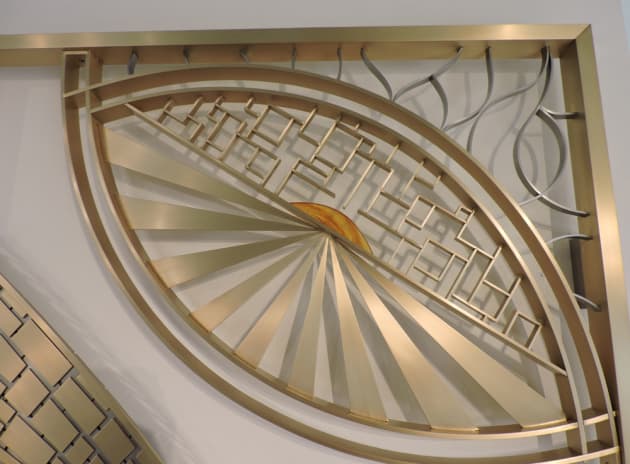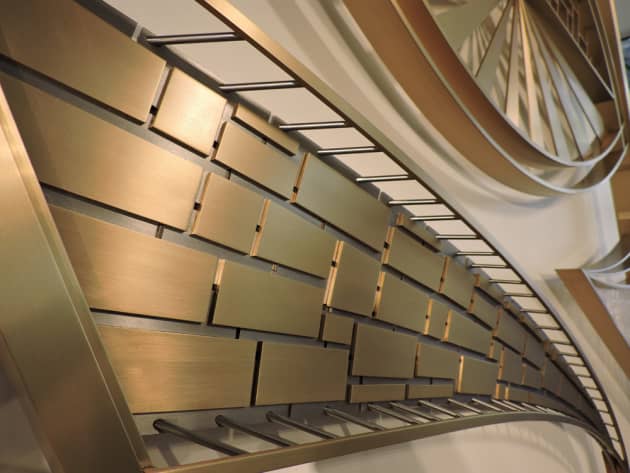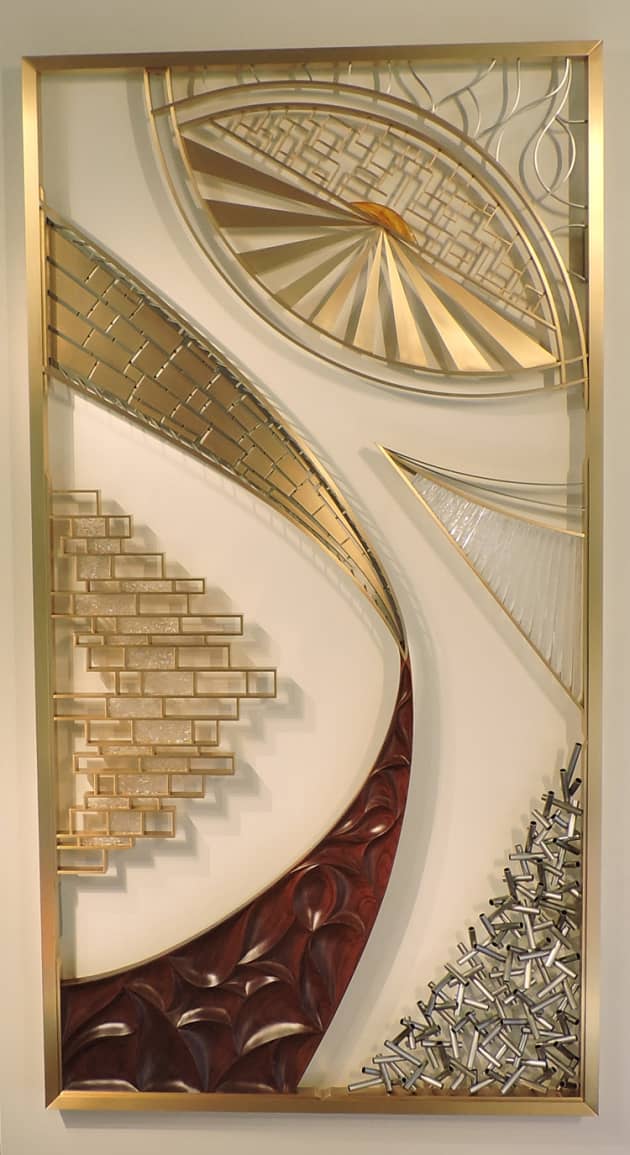 Client: Untitled
Location: Riverton, CT, United States
Completion date: 2017
Artwork budget: $100,000
Project Team
Artist
Peter Greenwood
Greenwood Glass
Artist
Christine Chaise
Self employed
Artist
Devany Calypso
self employed
Overview
"Passage" Wall Sculpture Bronze, Stainless Steel, Hand Blown Glass, Rosewood. 75″ x 40″ x 3″
Goals
My goal was to incorporate 3 different materials, hand blown glass, wood and metal into a finished design.
Process
There was no collaboration on this project. The designed was inspired by a previous client who has commission me in the past for other projects.
Additional Information
This wall sculpture was fabricated all by hand on a Bridgeport using just a straight edge ruler. No CNC programing.