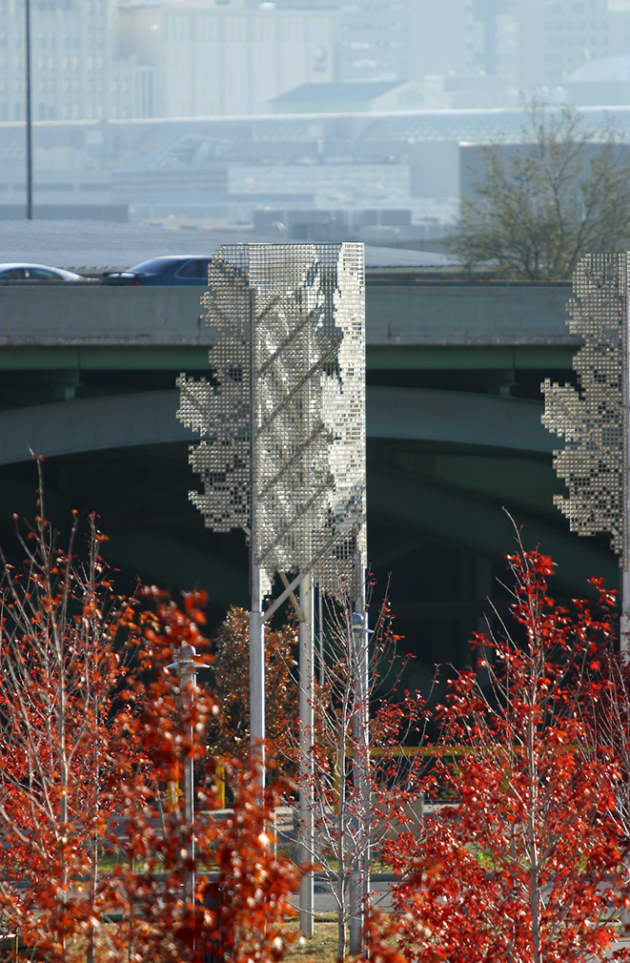 Photo: Eric Stephenson
Photo: Eric Stephenson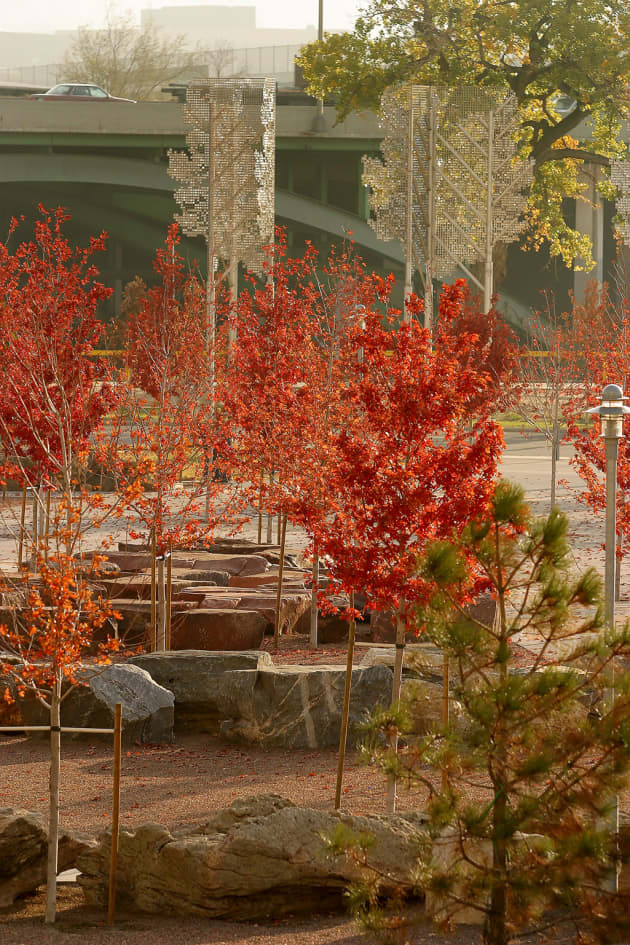 Photo: Eric Stephenson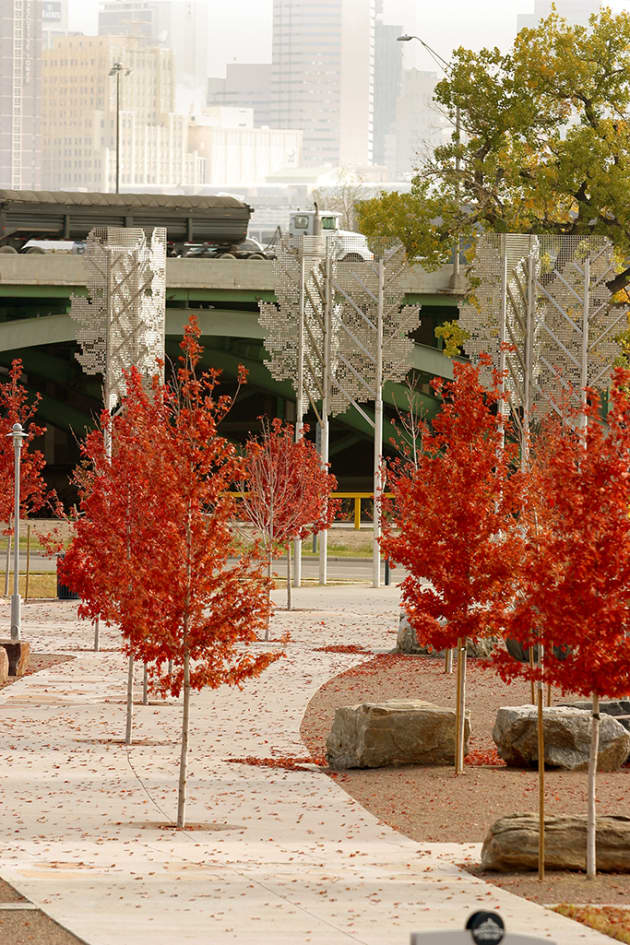 Photo: Eric Stephenson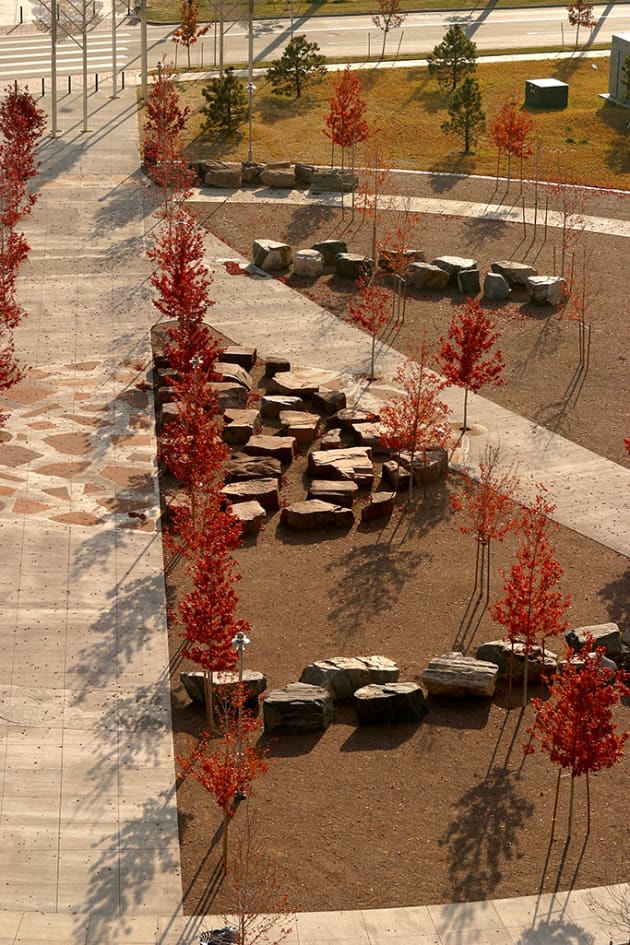 Photo: Eric Stephenson
Client: Invesco Stadium at Mile High, Denver
Location: Denver, CO, United States
Completion date: 2002
Artwork budget: $525,000
Project Team
Artist
Catherine Widgery
Widgery Studio
Landscape Architect
Todd Mead
Civitas
Industry Resource
Gus Kotoulas
Alpha Masonry
Overview
Pass Through the Land is an environmental work that brings the textures, colors and forms of the Colorado mountains to a 300' circular park forming a modified labyrinth providing seating and a gathering place beneath the trees for those who attend stadium events.
As a gateway element at the entrance to the park Aspen Towers has five 28 foot tall towers that suggest a grove of aspen trees. The silhouette of the aspen foliage is created from round stainless discs that tremble in the wind animating the grove with a shimmering light and wind chimes of different tones.
Goals
Collaborating with Todd Mead at Civitas the landscape architect for the stadium, we felt that creating a gathering place with both seating and more intimate spaces should be part of any art design. Materials used in urban hardscape are often so uniform in color and texture so I wanted to have materials that recalled the mountains that are not part of the urban experience. I sought out quarries high up in the mountains where stones still retained some of their raw power, selecting those with lichen and other rich signs of their age and origins. We set these out so that one flat surface was always parallel to the ground plane, creating a circular mesa, an ordered form for the rough shapes. Each ring has a different type of stone and where the circles intersect the paths, they are set flush with the concrete.
We also wanted the entrance to be marked by a highly visible 'signal' work so the aspen tree silhouettes transformed into an urban material and structure became the gateway work Aspen Towers. Each tower has discs of different thicknesses so the tones shift creating a light and sound scape.
Process
The collaboration process between Todd Mead at Civitas and my team had great synergy. We shared goals and congenial ways of perceiving the function of the park space so coordination between my installation team and the landscaping contractors went smoothly.
Additional Information
This project appeared on the cover of Landscape Architecture Magazine and was featured in Public Art Review, Sculpture magazine and Espace.