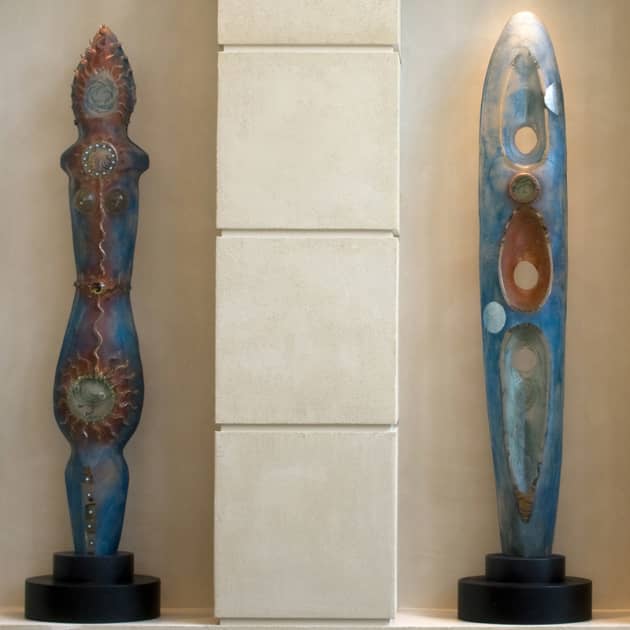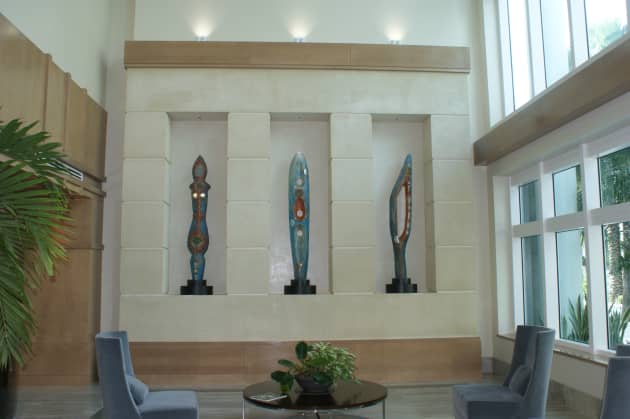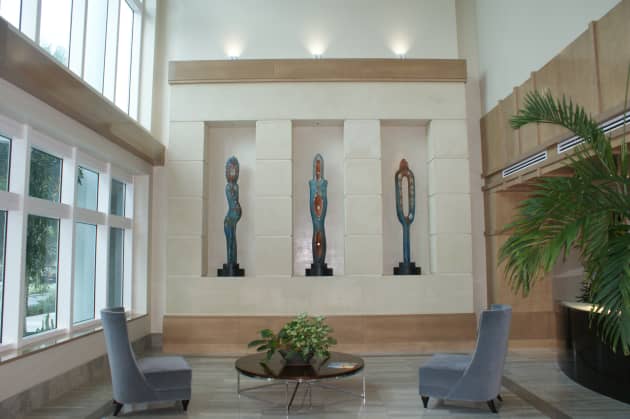 Client: The Ovation Group
Location: Saint Petersburg, FL, United States
Completion date: 2010
Artwork budget: $60,000
Project Team
Artist
Susan Gott
Phoenix Studio Inc.
Other
Steve Coppins
JMC Developers
Overview
Six life-size cast glass figures, average height is seven foot, steel and concrete bases. Cast glass, glass enamels, silver leaf.
Goals
Six niches flank the main entrance of the Ovation Condominium Lobby. This was a direct selection, invitation to submit a proposal to create six figurative sculptures for the niches.
Process
Drawing were submitted and accepted. I worked directly with the designers to make sure the colors used in the glass complimented the colors used in the space. The title is "The Family" to reflect the many families and diversity of individuals who call this place home.
Additional Information
I have been making these totemic figurative sculpture in glass for many years. The Ovation is a high-end, high-rise condominium located in the heart in downtown St. Petersburg, Florida.